Det sjunde inseglet (Swedish and Latin with English subtitles)
Location
Main screening room
Cycle
Making lists is an activity moviegoers are fond of. Every year, the same ritual: compilation of the ten best films, with comparative analyses, debates, heated discussions. But what about the ultimate list of the most outstanding films in the history of cinema? That is to say, those films that must be seen, those that have forever transformed the art of cinema, but also our way of seeing a culture, of understanding the world as well as our own lives? This program aims to tackle this challenge with nearly eighty films, produced between 1916 and 1960, while waiting for your lists!
The Seventh Seal
Directed by
Ingmar Bergman
Language
Swedish and Latin with English subtitles
Actors
Max von Sydow, Bibi Andersson, Bengt Ekerot
Synopsis
With this film, Bergman directs his work towards philosophical and religious meditation. He places himself in the legendary Middle Ages of the Dance of Death and religious mysteries.
Ingmar Bergman
Ernst Ingmar Bergman (14 July 1918 – 30 July 2007) was a Swedish film director, screenwriter, producer and playwright. Widely considered one of the most accomplished and influential filmmakers of all time, Bergman's films are known as "profoundly personal meditations into the myriad struggles facing the psyche and the soul.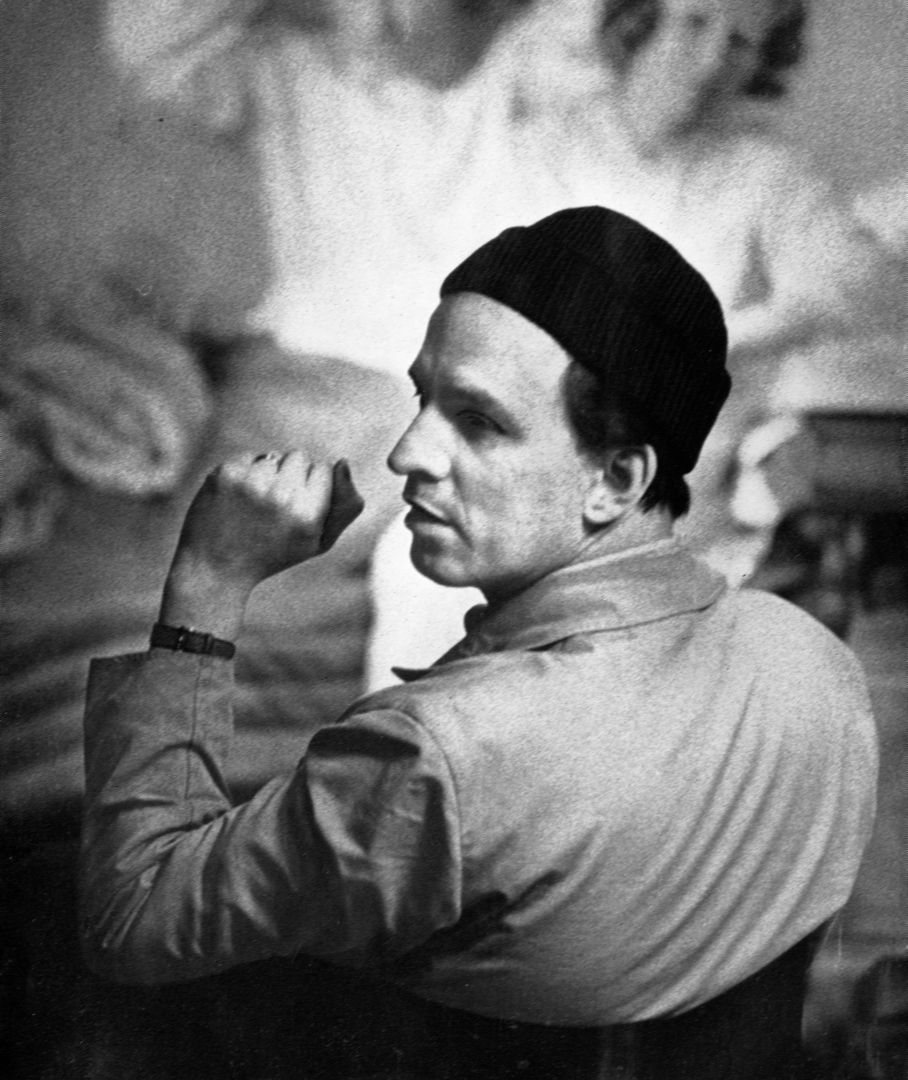 The Seventh Seal is an allegory with a theme that is quite simple: man, his eternal search for God, with death as his only certainty.
About The Seventh Seal
Gunnar Björnstrand – Jöns, squire

Bengt Ekerot – Death

Nils Poppe – Jof

Max von Sydow – Antonius Block, knight

Bibi Andersson – Mia, Jof's wife

Inga Landgré – Karin, Block's wife

Åke Fridell – Blacksmith Plog

Inga Gill – Lisa, blacksmith's wife

Erik Strandmark – Jonas Skat

Bertil Anderberg – Raval, the thief

Gunnel Lindblom – Mute girl

Maud Hansson – Witch

Gunnar Olsson – Albertus Pictor, church painter

Anders Ek – The Monk

Benkt-Åke Benktsson – Merchant

Gudrun Brost – Maid

Lars Lind – Young monk

Tor Borong – Farmer

Harry Asklund – Inn keeper

Ulf Johanson – Jack's leader (uncredited)
About Ingmar Bergman
Crisis (1946)

It Rains on Our Love (1946)

A Ship Bound for India (1947)

Port of Call (1948)

Prison (1949)

Thirst (1949)

To Joy (1950)

This Can't Happen Here (1950)

Summer Interlude (1951)

Secrets of Women (1952)

Summer with Monika (1953)

Sawdust and Tinsel (1953)

A Lesson in Love (1954)

Dreams (1955)

Smiles of a Summer Night (1955)

The Seventh Seal (1957)

Wild Strawberries (1957)

Brink of Life (1958)

The Magician (1958)

The Virgin Spring (1960)

The Devil's Eye (1960)

Through a Glass Darkly (1961)

Winter Light (1963)

The Silence (1963)

All These Women (1964)

Persona (1966)

Stimulantia (1967)

Hour of the Wolf (1968)

Shame (1968)

The Rite (1969)

The Passion of Anna (1969)

The Touch (1971)

Cries and Whispers (1972)

Scenes from a Marriage (1973)

The Magic Flute (1975)

Face to Face (1976)

The Serpent's Egg (1977)

Autumn Sonata (1978)

From the Life of the Marionettes (1980)

Fanny and Alexander (1982)