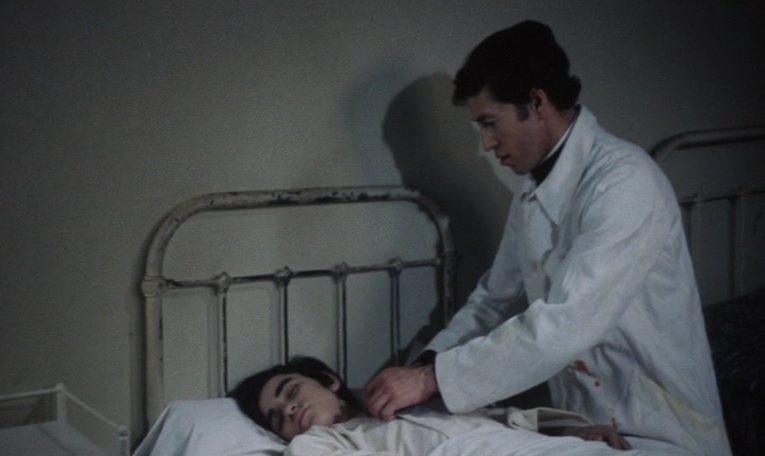 Une saison dans la vie d'Emmanuel (VOF)
Location
Main screening room
Cycle
Marie-Claire Blais (1939-2021)
L'écrivaine Marie-Claire Blais est un monument de la littérature québécoise. Son oeuvre impressionne autant par l'ampleur du projet (plus de cinq décennies d'écriture non-stop) que par l'ambition esthétique qui la compose. Peu liée au cinéma, ses romans ont tout de même fait l'objet de quelques adaptations, dont Une saison dans la vie d'Emmanuel, rarement montré.
Une saison dans la vie d'Emmanuel
Actors
Germaine Montero, Lucien Raimbourg, Jean-François Delacour
Synopsis
The chronicle of a large family lost on a farm, where the grandmother, Antoinette, and the youngest child, Emmanuel, symbolize the link between the past and the future with a painful present: the death of the young poet, Jean le Maigre, and the disarray of his brothers and sisters. Adapted from the novel by Marie-Claire Blais.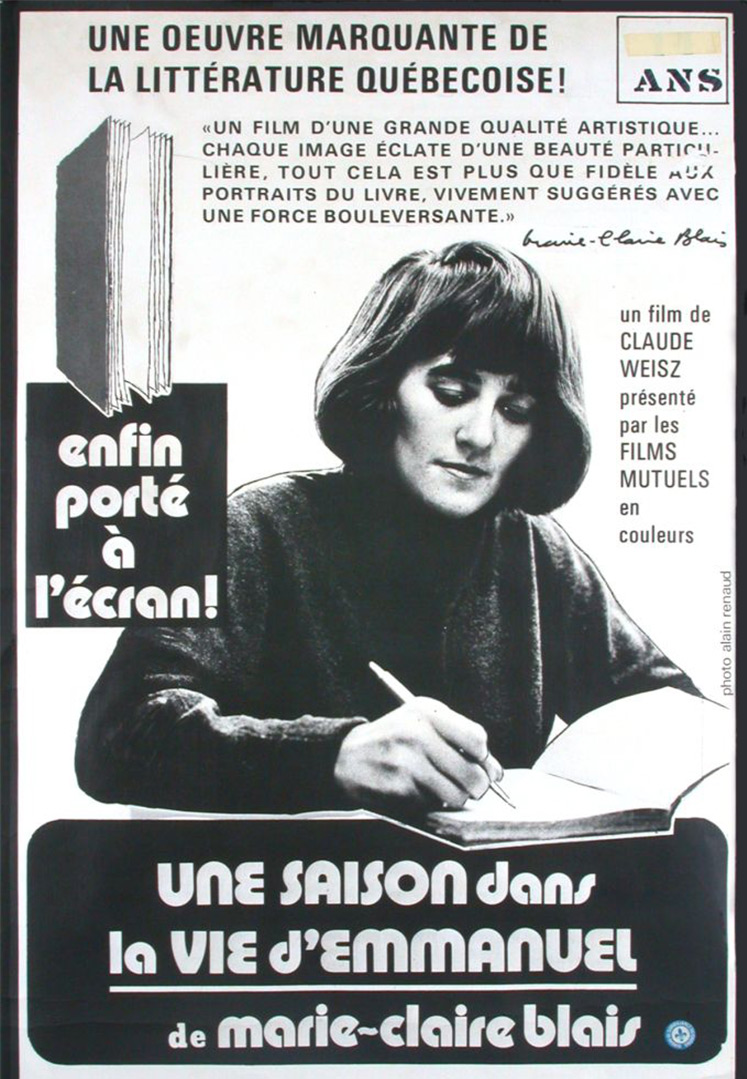 Claude Weisz
Claude Weisz is a French filmmaker born in Paris on March 11, 1939 and died in Montélimar on August 17, 2019.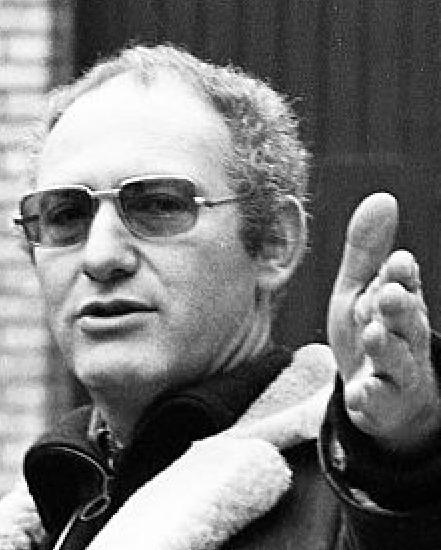 Claude Richard

Didier Godard

Georges Domergue

Germaine Montero

Hélène Darche

Jean-François Delacour

Lucien Raimbourg

Manuel Pinto

Raphaele Devins
About Claude Weisz
1987 : On l'appelait... le roi laid (Documentary)

1985 : C'était la dernière année de ma vie (Short documentary)

1981 : La chanson du mal aimé

1977 : Passemantiers et rubaniers (Documentary short)

1976 : Hongrie vers quel socialisme? (Short documentary)

1973 : Une saison dans la vie d'Emmanuel

1966 : L'inconnue (Short)
Interview : 5 Minutes with Marie-Claire Blais