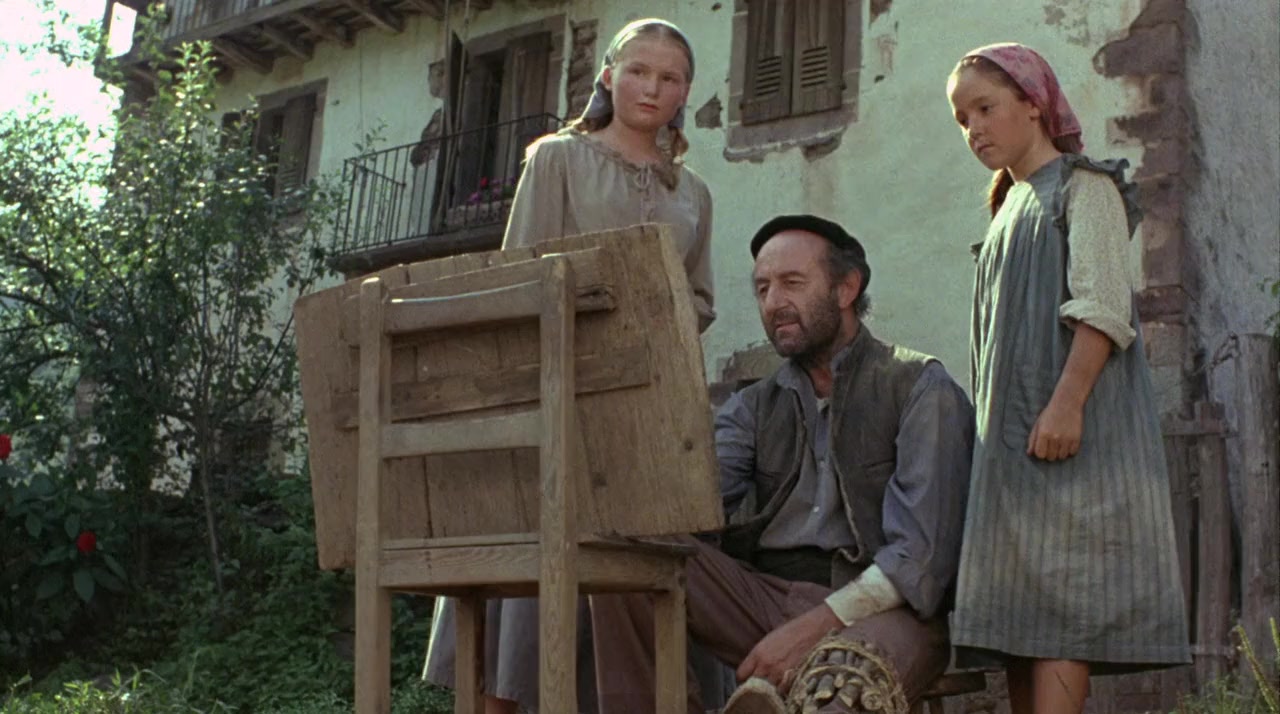 Location
Main screening room
Cycle
Après une inespérée saison du cinéma québécois au Pays Basque, passant par Bilbao, San Sebastian et même Saint-Jean-de-Luz au printemps 2021, où la Cinémathèque québécoise était l'un des principaux partenaires, nous proposons maintenant un cycle basque à Montréal. La plupart des films présentés sont ici inédits et méritent qu'on les découvre. L'animation, le documentaire, le film historique, les drames sociaux, la danse et les questions de genres s'illustrent en douze étapes. Deux films du patrimoine basque complètent le lot.
A famous film from Basque cinematography !
VACAS
Actors
Carmelo Gómez, Emma Suárez, Ana Torrent
Synopsis
In the Basque Country of the 1870s, during a battle of the Third Carlist War, the young soldier Manuel Iriguíbel, also famous Aizcolari (es), shows cowardice by faking his death using the blood of Carmelo Mendiluze , young soldier from a family close to Manuel's. This act of cowardice will have repercussions on the next three generations of these two families and lead to growing animosity until the Spanish Civil War which began in 1936.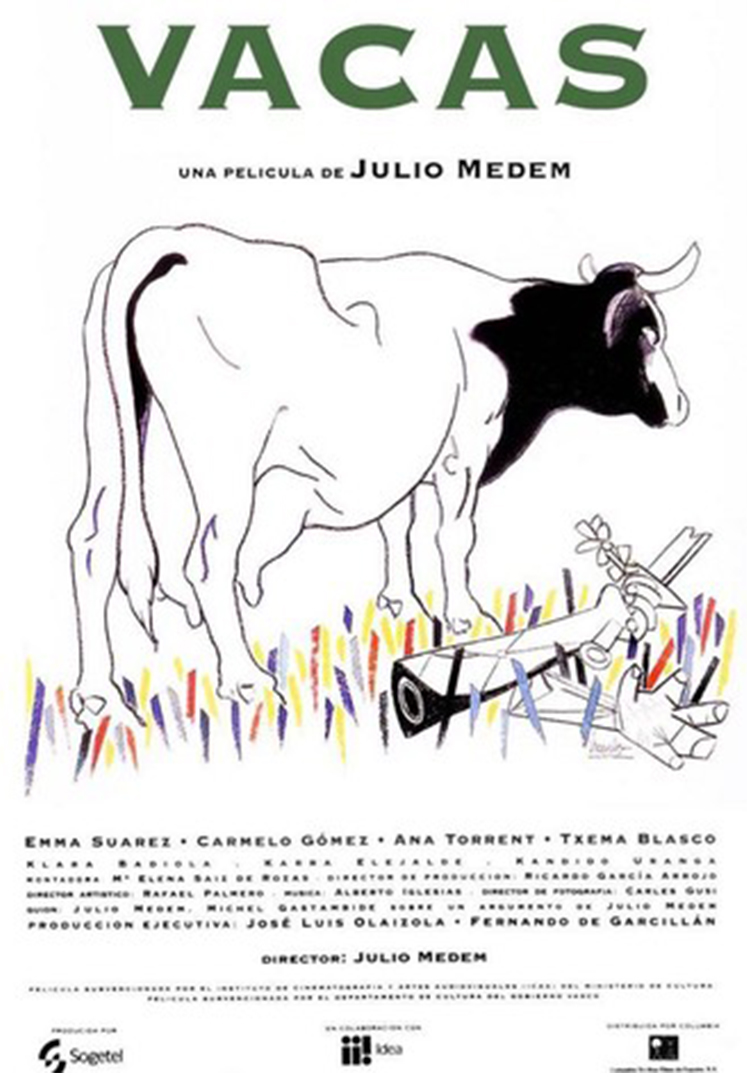 Julio Medem
Julio Medem est un réalisateur et scénariste espagnol né à Saint-Sébastien le 21 octobre 1958. Bien qu'il obtienne un diplôme de médecine et de chirurgie générale, il n'abandonnera jamais sa grande passion pour le Septième Art. Son film Patas en la cabeza (1985) remporte le Prix du Cinéma Basque ainsi que le Concours du Film Documentaire et du Court-Métrage de Bilbao. Un an plus tard, pour le même concours, il décroche le Prix Telenorte avec son Las seis en punta (1987). À la suite de cela, il travaille comme assistant metteur en scène, monteur et scénariste et se consacre complètement au cinéma.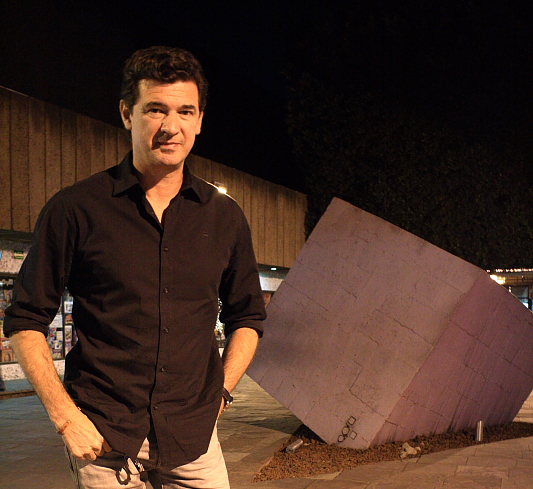 About Vacas
Carmelo Gómez : Manuel/ Ignacio / Peru

Emma Suárez : Cristina

Ana Torrent : Catalina

Karra Elejalde : Ilegorri / Lucas

Txema Blasco : Manuel as an old man

Kandido Uranga : Carmelo / Juan

Klara Badiola : Madalen

Pilar Bardem : Paulina