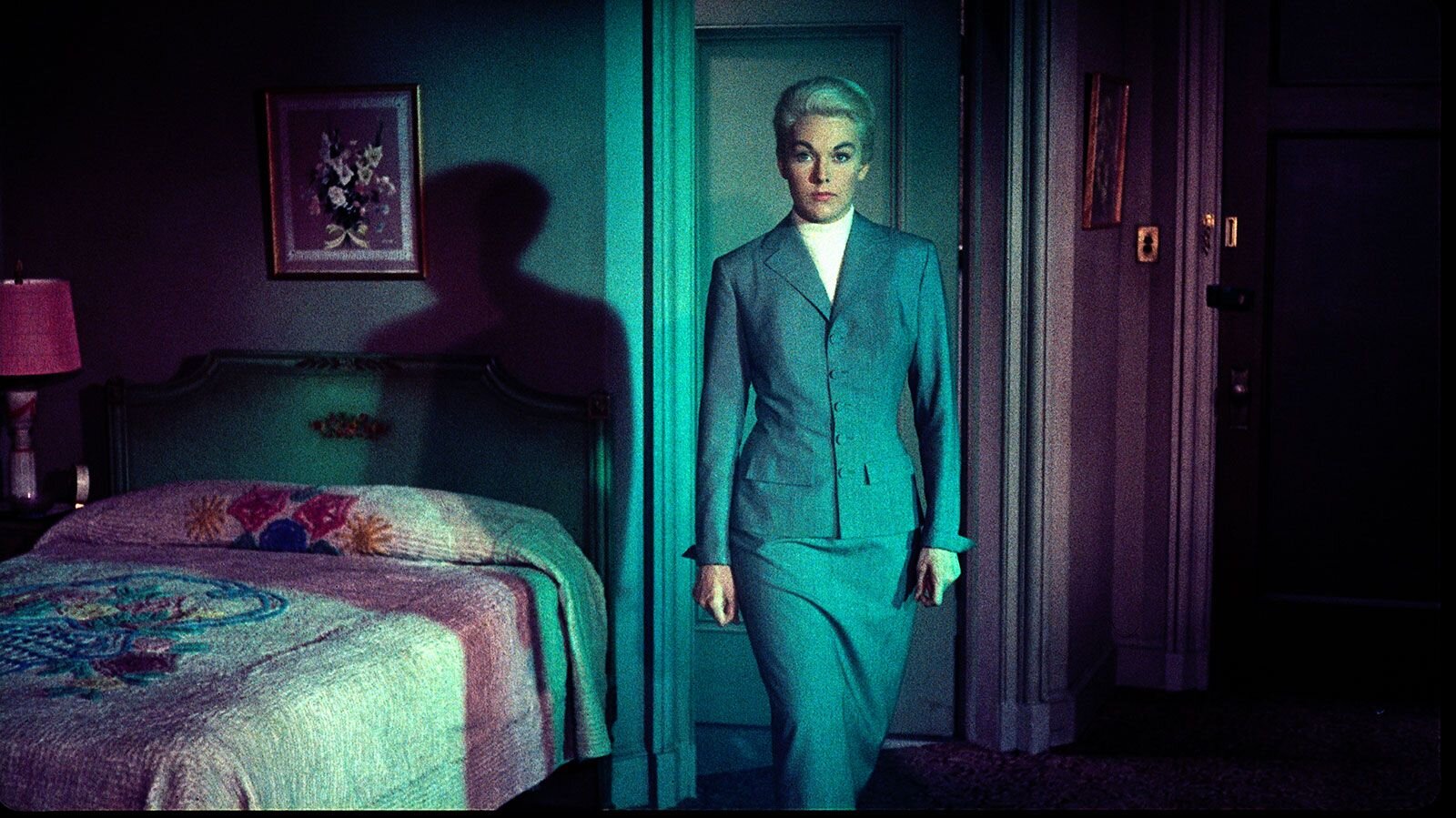 Location
Main screening room
Date
August 24th - 30th, 2022
Cycle
Making lists is an activity moviegoers are fond of. Every year, the same ritual: compilation of the ten best films, with comparative analyses, debates, heated discussions. But what about the ultimate list of the most outstanding films in the history of cinema? That is to say, those films that must be seen, those that have forever transformed the art of cinema, but also our way of seeing a culture, of understanding the world as well as our own lives? This program aims to tackle this challenge with nearly eighty films, produced between 1916 and 1960, while waiting for your lists!
Vertigo
Directed by
Alfred Hitchcock
Language
English with French subtitles
Actors
Kim Novak, James Stewart, Barbara Bel Geddes
Genre
Drama, mystery, romance
Synopsis
In San Francisco, a former policeman, who had to leave his job because of dizzy spells, is contacted by a man who asks him to follow his wife who believes she is being persecuted by a dead woman...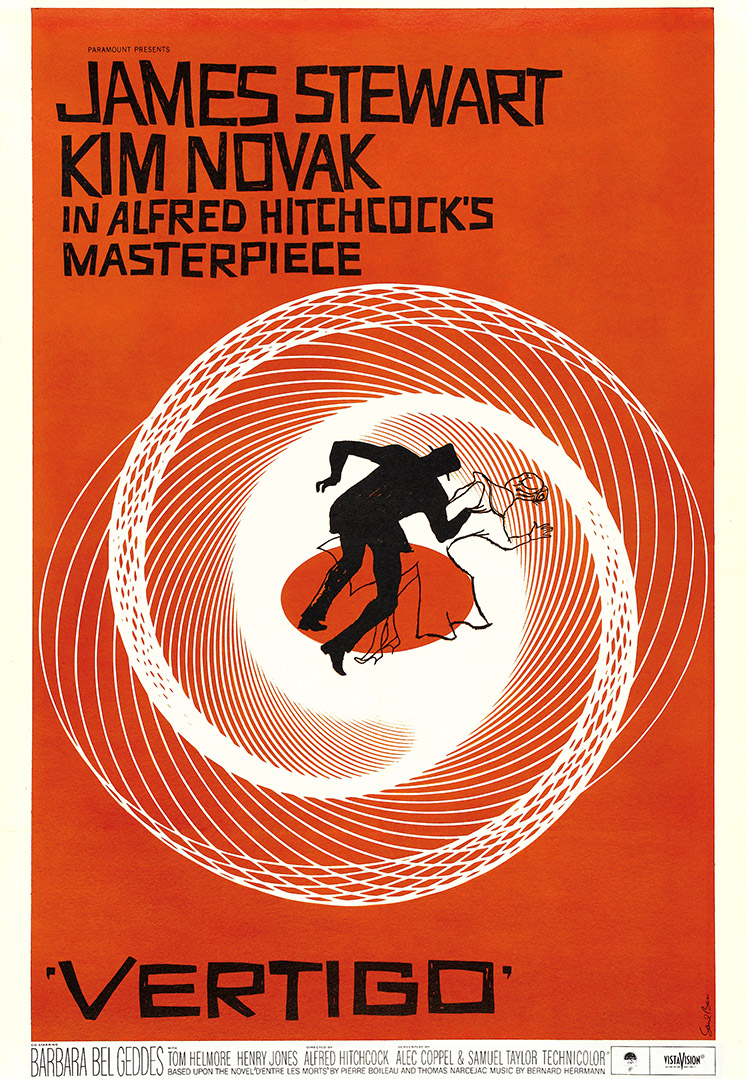 *Trailer in English only, The film will be presented in English with French subtitles. *
Alfred Hitchcock
Born in a working-class suburb of London in 1899, Alfred Hitchcock began his career in the film industry as an intertitle designer. He then held various positions on the set, including assistant director. He was given his first projects as a director by producer Michael Balcon, including the acclaimed The Lodger in 1927. Hitchcock then directed the first British talkie, Blackmail, which was a great success. The following films made him one of the most popular British directors of the time, appreciated even in the United States. Producer David O'Selznick invited him to Hollywood, where he directed, from Rebecca in 1940 to The Birds in 1963, from studio to studio, his most famous work. This American career was only interrupted by the war effort (Hitchcock participated as a director and editor) and by the last great success of the director, Frenzy, shot in Great Britain in 1971.
About Vertigo
James Stewart as John "Scottie" Ferguson

Kim Novak as Judy Barton and Madeleine Elster

Barbara Bel Geddes as Marjorie "Midge" Wood

Tom Helmore as Gavin Elster

Henry Jones as the coroner

Raymond Bailey as Scottie's doctor

Ellen Corby as the manager of the McKittrick Hotel

Konstantin Shayne as bookstore owner Pop Leibel

Lee Patrick as the car owner mistaken for Madeleine
About Alfred Hitchcock
1976 Family Plot

1972 Frenzy (directed by)

1969 Topaz

1966 Torn Curtain

1964 Marnie

1963 The Birds

1962 The Alfred Hitchcock Hour (TV Series) (1 episode)

1955-1961 Alfred Hitchcock Presents (TV Series) (17 episodes)

1960 Psycho

1960 Startime (TV Series) (1 episode)

1959 North by Northwest

1958 Vertigo

1957 Suspicion (TV Series) (1 episode)

1956 The Wrong Man

1956 The Man Who Knew Too Much

1955 The Trouble with Harry

1955 To Catch a Thief

1954 Rear Window

1954 Dial M for Murder

1953 I Confess

1951 Strangers on a Train

1950 Stage Fright

1949 Under Capricorn

1948 Rope

1947 The Paradine Case

1946 Notorious

1945 Spellbound

1945 Watchtower Over Tomorrow (Documentary short) (uncredited)

1944 The Fighting Generation (Short) (uncredited)

1944 Aventure malgache (Short)

1944 Bon Voyage (Short)

1944 Lifeboat

1943 Shadow of a Doubt

1942 Saboteur

1941 Suspicion

1941 Mr. & Mrs. Smith

1940 Foreign Correspondent

1940 Rebecca

1939 Jamaica Inn

1938 The Lady Vanishes

1937 Young and Innocent

1936 Sabotage

1936 Secret Agent

1935 The 39 Steps

1934 The Man Who Knew Too Much

1934 Strauss' Great Waltz

1932 Number 17

1931 East of Shanghai

1931 Mary

1931 The Skin Game

1930 Murder!

1930 Juno and the Paycock

1930 An Elastic Affair (Short)

1930 Elstree Calling (some sketches)

1929 Sound Test for Blackmail (Short documentary)

1929 Blackmail

1929 The Manxman

1928 Champagne

1928 The Farmer's Wife

1927/I The Ring

1927 Easy Virtue

1927 When Boys Leave Home

1927 The Lodger: A Story of the London Fog

1926 The Mountain Eagle

1925 The Pleasure Garden

1923 Always Tell Your Wife (Short) (uncredited)

1922 Number 13 (unfinished)
Alfred Hitchcock en 8 minutes- Blow Up - ARTE