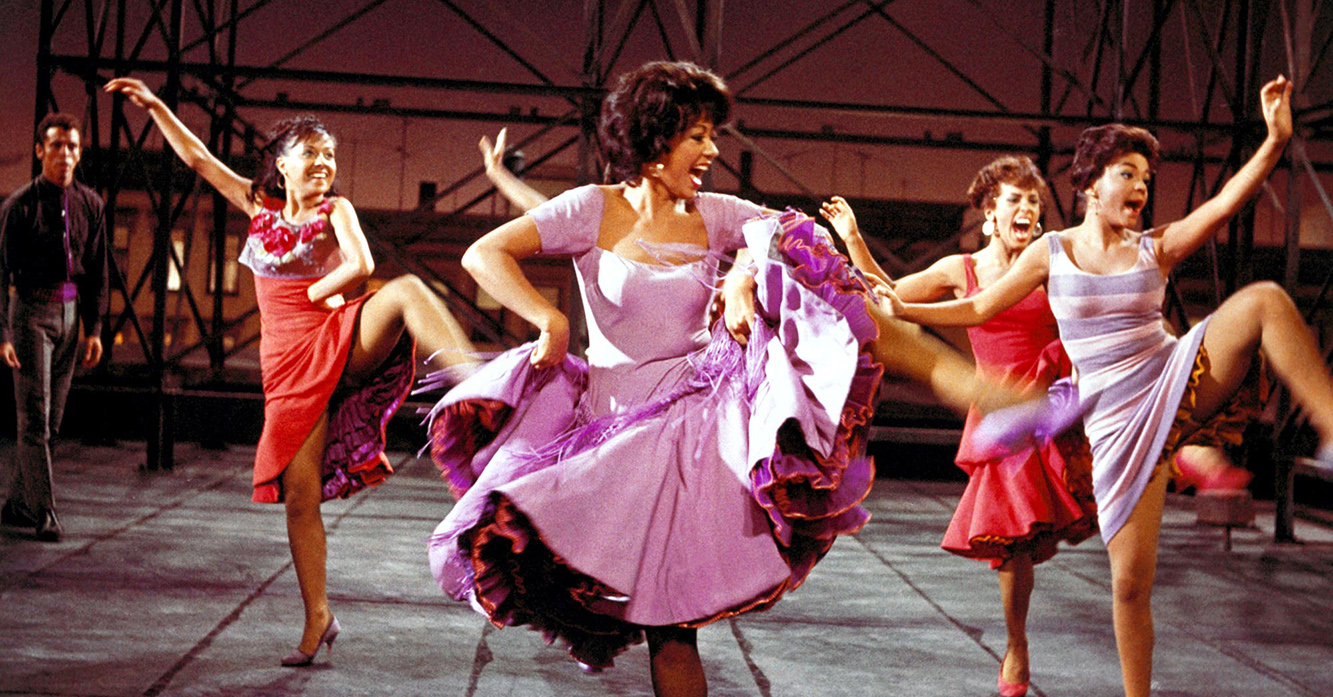 Location
Main screening room
Cycle
Our summer cycle will be festive or not. Sound and image, song and dance, instrument and breathing, strings and gestures: so many possible combinations to express what cinema and music can achieve and express together. Musicals, concert films, catchy music. Jazz, classical, contemporary, disco, punk... Revolt and enchantment, distress and emphasis, joy and rhythm, melancholy and bass, laughter and stridency: diverse expressions characterizing cinema and music's historical alliance, will definitely make us fly, dream, dance!
From the 30's to the present day and across all possible genres, this cycle aims to open our minds at a time when we most need it. The first week of July will be an eventful one, as the cycle will open with several evenings in cabaret mode, where we will present for the first time concert films produced in Quebec during the confinement, with the participation of major artists of the current music scene: Klô Pelgag, Marie Davidson and Godspeed You! Black Emperor.
Shakespeare in New York, 1961
West Side Story
Actors
Natalie Wood, Richard Beymer, Rita Moreno, George Chakiris, Russ Tamblyn
Synopsis
This movie transplants the classic tale of Romeo and Juliet to New York City in the 1950s. The two feuding families are replaced by brawling street gangs. The Montagues become the Anglo Jets, led by Riff, and the Capulets become the Puerto Rican Sharks, led by Bernardo. At a dance, Tony, former leader of the Jets and Riff's best friend, and Maria, Bernardo's little sister, see each other across the room and it's love at first sight. With opposition from both sides, they meet secretly and their love grows deeper. Music by Leonard Bernstein.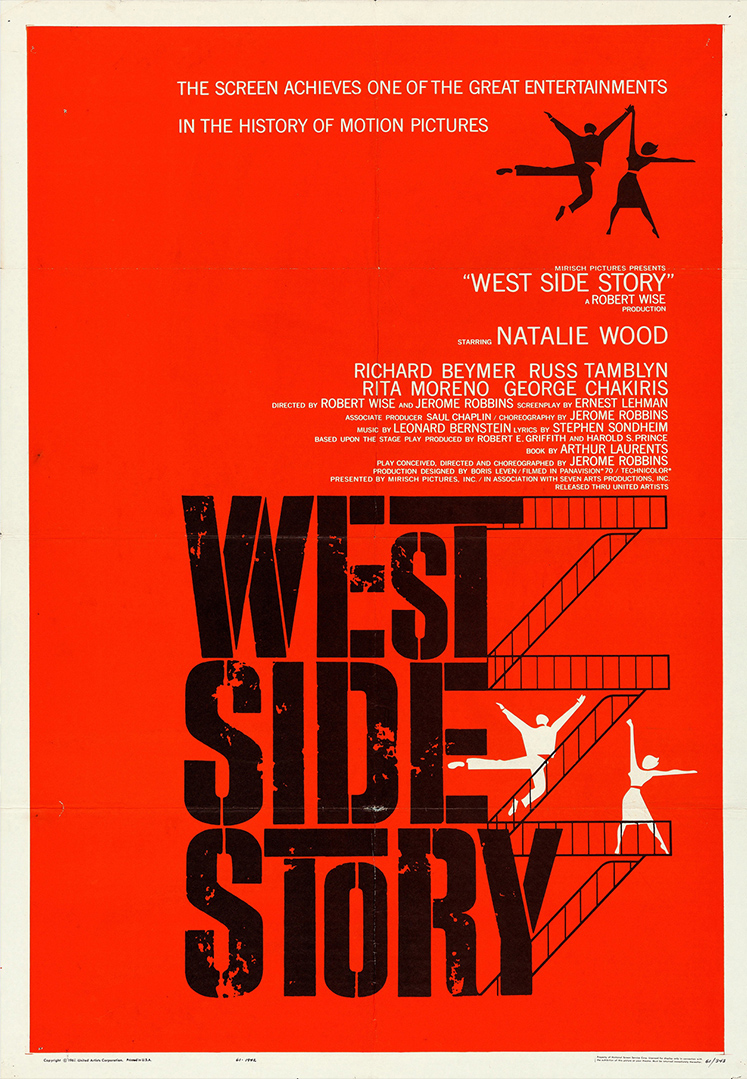 Academy Awards - 1962
Best Picture

Best Actor in a Supporting Role - George Chakiris

Best Actress in a Supporting Role - Rita Moreno

Best Director

Best Cinematography, Color

Best Art Direction-Set Decoration, Color

Best Costume Design, Color

Best Sound

Best Film Editing

Best Music, Scoring of a Musical Picture
Directors Guild of America - 1962
Outstanding Directorial Achievement in Motion Pictures - Robert Wise, Jerome Robbins, Robert E. Relyea (assistant director) (plaque)
Golden Globes - 1962
Best Motion Picture - Musical

Best Supporting Actress - Rita Moreno

Best Supporting Actor - George Chakiris
Grammy Awards - 1962
Best Soundtrack Album or Recording of Original Cast from Motion Picture or Television

Best Jazz Performance - Large Group (Instrumental)
Robert Wise
Robert Wise was an American film director, producer, and editor. He won Academy Awards for Best Director and Best Picture for both West Side Story *(1961) and *The Sound of Music (1965). He was also nominated for Best Film Editing for Citizen Kane (1941) and directed and produced *The Sand Pebbles *(1966), which was nominated for Best Picture. Wikipedia.
Image : Britannica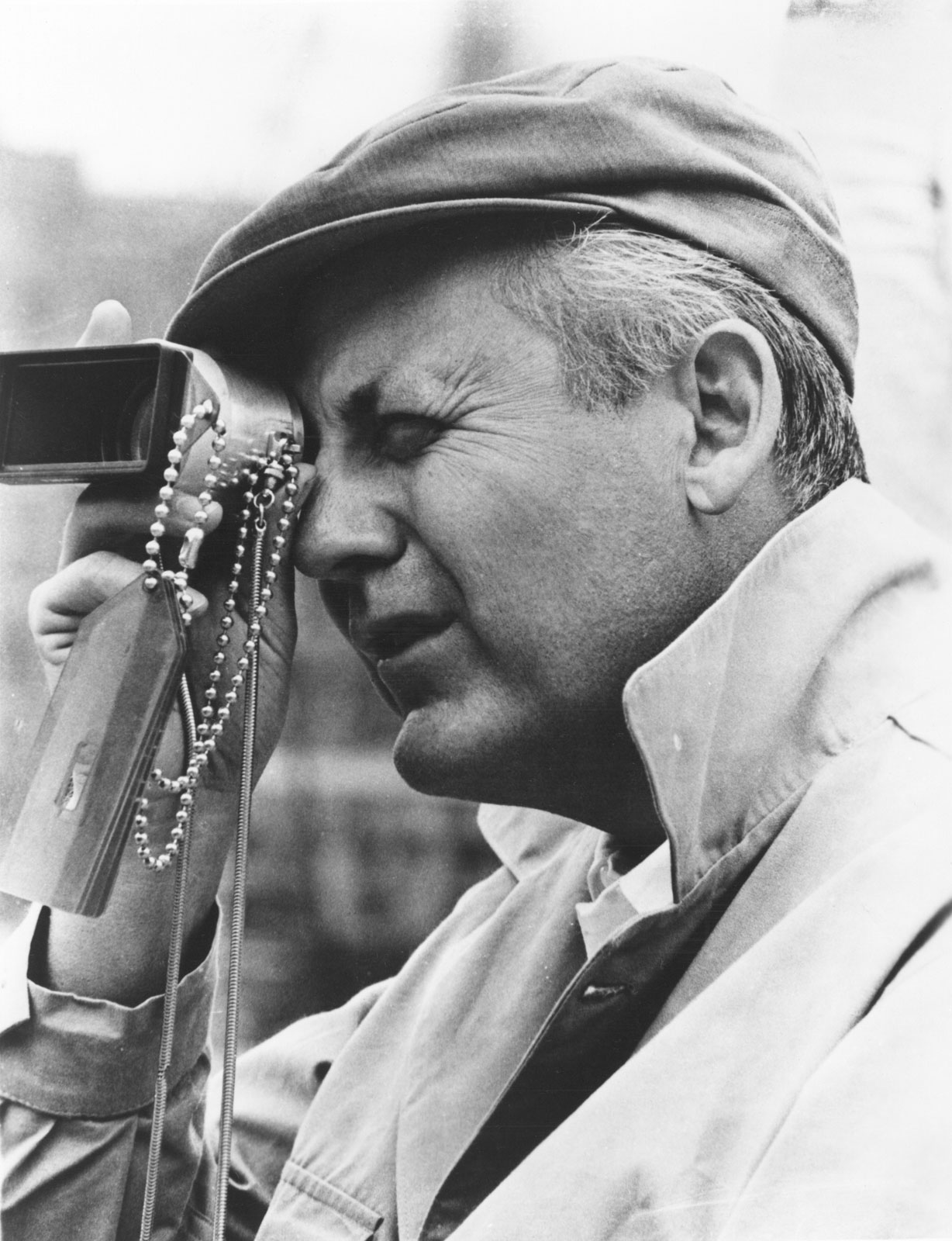 West Side Story : tout ce que vous avez toujours voulu savoir sur l'œuvre de Bernstein
Tonight, America, Maria… Qui n'a jamais chantonné au moins une fois dans sa vie les grands airs de West Side Story ? Dès sa création, l'œuvre est un succès. Avant même de devenir un film en 1961, la célèbre comédie musicale a déjà conquis le public de Broadway...
Jacques Demy rend hommage à West Side Story dans Les Demoiselles de Rochefort où tout le début est muet. Il confie également un rôle à George Chakiris.
À propos de West Side Story
À propos de Robert Wise
Filmographie de Robert Wise