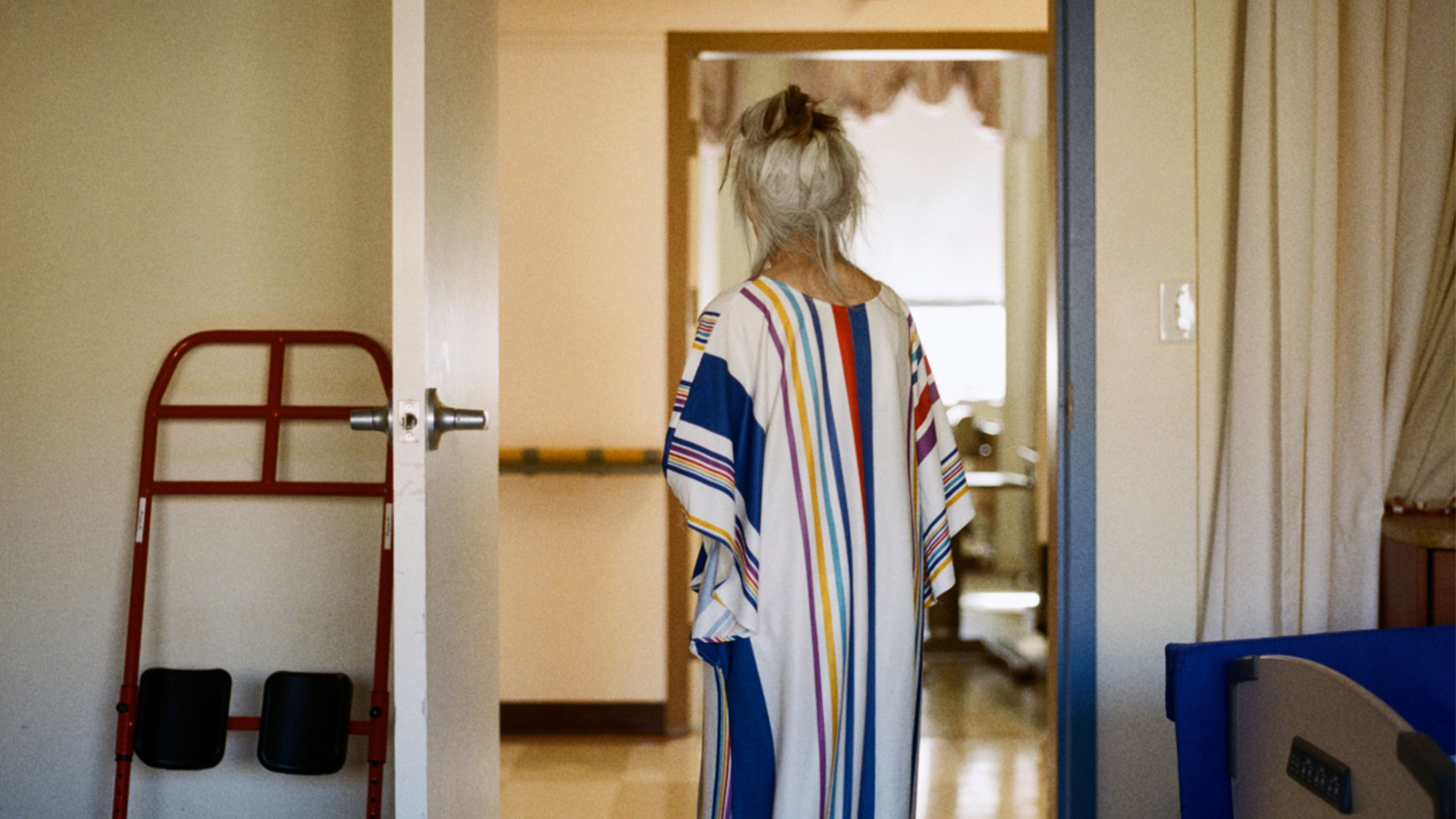 Location
Salle Norman-McLaren
Artist(s)
François Delisle and Geneviève Lizotte
May 21st - June 27th, 2021
A video installation by François Delisle and Geneviève Lizotte for the film CHSLD
Over a period of seven months, François Delisle captures the end of his mother's life, bedridden in the room of a long-term care center. In the exhibition space, a tulle labyrinth, echoing the privacy curtains found in hospitals, leads to three monumental screenings of film photographs. With humanity and tenderness, the slow sequence of still images reveals these last glances, filial caresses on fragile hands, fragments of one-way conversations.
François Delisle
Since the end of the 80s, François Delisle has directed and produced several films including Le bonheur c'est une chanson triste, Le Météore, Chorus, Cash Nexus. Several have been awarded and presented in international festivals (Berlin, Sundance, Busan). Through his involvement in the creation as much as in the production of his films, François Delisle fervently defends independent and personal cinema.
Photo : Anouk Lessard
Geneviève Lizotte
For over 15 years, Geneviève's creative output as artistic director, set designer, costume designer, and stylist has been immense. She has designed more than a hundred theatrical productions and has collaborated with some of the industry's most respected names including Robert Lepage, André Brassard, Fernand Rainville, James Hadley, Claude Poissant, Christian Lapointe, Catherine Vidal and René-Richard Cyr. Her artistic practice extends into cinema, large-scale circus productions, and live concerts. Her work can be seen in arenas around the world from Madison Square Garden to the forests of Osaka, Japan. Geneviève's work was featured in creations by Circle du Soleil, Moment Factory and musical concerts of Pierre Lapointe. Geneviève's eye continues to make its mark in the live arts she has also collaborated on the cutting edge cinema of directors François Delisle and Khoa Lê. Geneviève was a CALQ grant recipient for a studio residence in New York in 2015.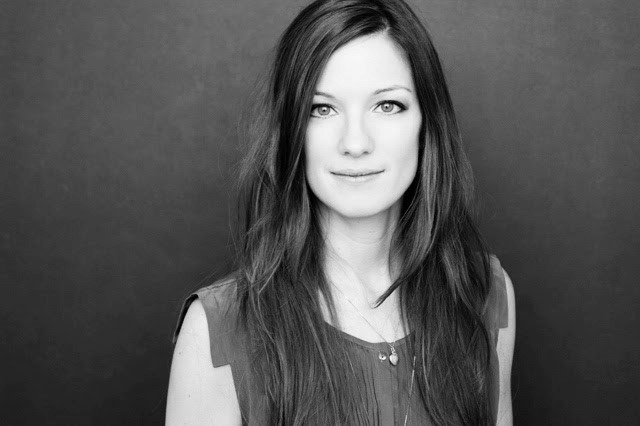 « Je vois aujourd'hui ce film comme l'expression du besoin ou du désir de construire quelque chose avec ma mère, et ce, malgré tout ce qui nous accablait. Je mesure aussi la chance que j'ai de faire du cinéma. Pouvoir construire l'histoire de son deuil dans le cadre d'un film n'est pas commun. En ce sens, j'ai une double responsabilité, celle d'être reconnaissant envers ma mère, et celle de partager cette œuvre de manière à ce qu'elle soit vue le plus possible. »
« C'est avec Geneviève Lizotte que le concept de l'installation a été développé. Geneviève travaille avec moi depuis plus de dix ans comme directrice artistique. Elle est une de mes collaboratrices principales pour tout ce qui touche aux aspects artistiques de mes films. Cette installation représente pour nous une occasion stimulante de renouveler notre collaboration, et ce, dans une sphère de création qui nous est totalement inédite. » — François Delisle, réalisateur
François Delisle's Filmography
François Delisle's Filmography