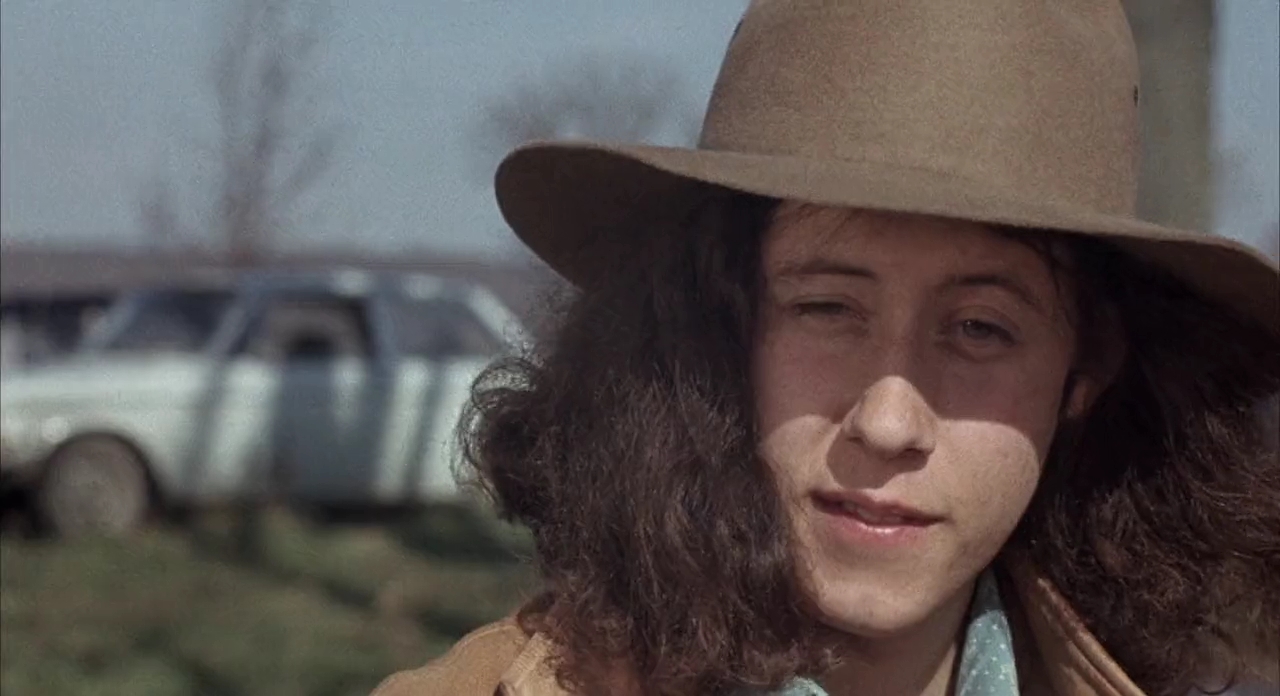 Location
Main screening room
Cycle
Our summer cycle will be festive or not. Sound and image, song and dance, instrument and breathing, strings and gestures: so many possible combinations to express what cinema and music can achieve and express together. Musicals, concert films, catchy music. Jazz, classical, contemporary, disco, punk... Revolt and enchantment, distress and emphasis, joy and rhythm, melancholy and bass, laughter and stridency: diverse expressions characterizing cinema and music's historical alliance, will definitely make us fly, dream, dance!
From the 30's to the present day and across all possible genres, this cycle aims to open our minds at a time when we most need it. The first week of July will be an eventful one, as the cycle will open with several evenings in cabaret mode, where we will present for the first time concert films produced in Quebec during the confinement, with the participation of major artists of the current music scene: Klô Pelgag, Marie Davidson and Godspeed You! Black Emperor.
Quintessential hippie movie.
Alice's restaurant
Actors
Arlo Guthrie, Pat Quinn, William Obanhein, James Broderick, Pete Seeger
Synopsis
In 1965, Arlo Guthrie (as himself) has attempted to avoid the draft by attending college in Montana. His long hair and unorthodox approach to study gets him in trouble with local police as well as residents. (Wikipedia)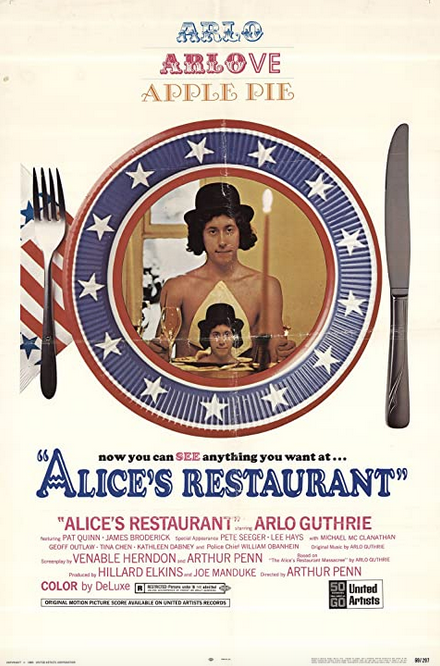 Arthur Penn
Arthur Penn was an American director and producer of film, television and theater. Closely associated with the American New Wave, Penn directed critically acclaimed films throughout the 1960s such as the drama The Chase (1966), the biographical crime film Bonnie and Clyde (1967) and the comedy Alice's Restaurant (1969). He also got attention for his revisionist Western Little Big Man (1970). In the 1990s he returned to stage and television direction and production, including an executive producer role for the crime series Law & Order. By his death in 2010, he had been nominated for three Academy Awards for Best Director, a BAFTA, a Golden Globe, two Emmys, and two Directors Guild of America Awards.
Photo : Imdb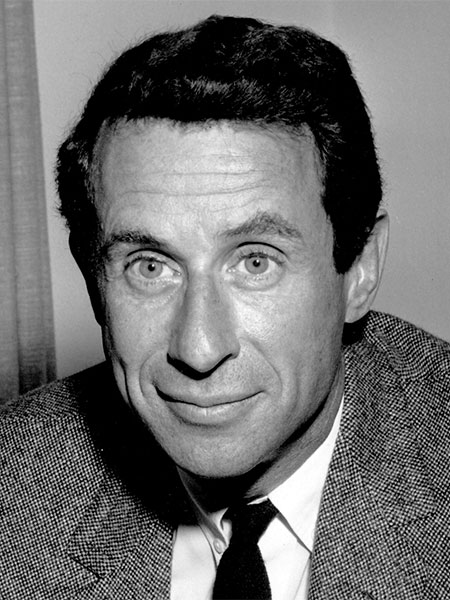 Exploring Alice's Restaurant
Alice's Restaurant: the best American counterculture movie?
Penn deliberately overturns our stereotyped expectations and assumptions about hippie culture and protest movements in the late sixties. Although it is critical of many aspects of the hippie/counterculture of the time, Alice's Restaurant is one of the few movies about that subject that conveys a sense of the shared and caring community ...
Arlo Guthrie : Arlo

Patricia Quinn : Alice (as Pat Quinn)

James Broderick : Ray

Pete Seeger : Pete Seeger

Lee Hays : Lee Hays

Michael McClanathan : Shelly

Geoff Outlaw : Roger

Tina Chen : Mari-chan

Kathleen Dabney : Karin

William Obanhein : Officer Obie

Seth Allen : Evangelist

Monroe Arnold : Blueglass

Joseph Boley : Woody

Vinnette Carroll : Draft Clerk

Sylvia Davis : Marjorie
About Arthur Penn
Filmography of Arthur Penn
1996 Inside (TV Movie)

1995 Lumière and Company (Documentary)

1993 The Portrait (TV Movie)

1989 Penn & Teller Get Killed

1987 Dead of Winter

1985 Target

1981 Four Friends

1977 Godzilla (earlier film clips, uncredited)

1976 The Missouri Breaks

1975 Night Moves

1973 Visions of Eight (Documentary) (segment "The Hightest")

1970 Little Big Man

1969 Alice's Restaurant

1968 Flesh and Blood (TV Movie)

1967 Bonnie and Clyde

1966 The Chase

1965 Mickey One

1962 The Miracle Worker

1958 The Left Handed Gun