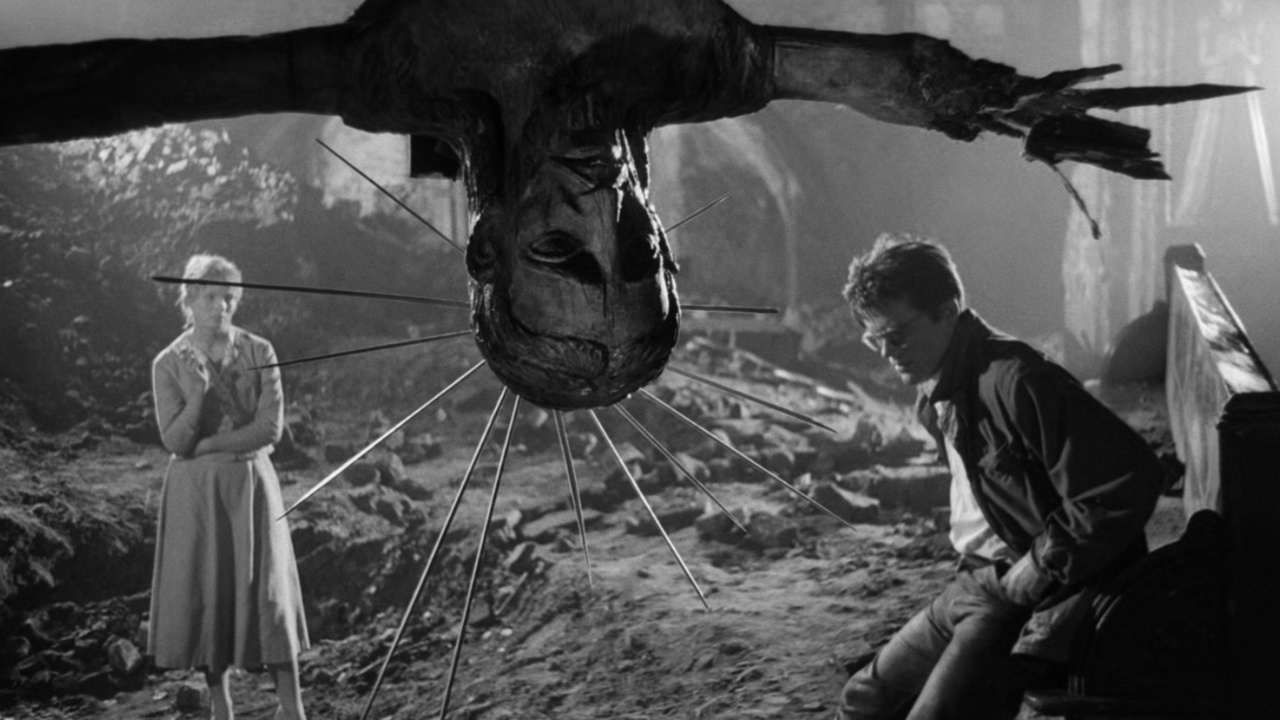 Popiół i diament (Polish with English subtitles)
Location
Main screening room
Cycle
Making lists is an activity moviegoers are fond of. Every year, the same ritual: compilation of the ten best films, with comparative analyses, debates, heated discussions. But what about the ultimate list of the most outstanding films in the history of cinema? That is to say, those films that must be seen, those that have forever transformed the art of cinema, but also our way of seeing a culture, of understanding the world as well as our own lives? This program aims to tackle this challenge with nearly eighty films, produced between 1916 and 1960, while waiting for your lists!
Ashes and diamonds
Language
Polish with English subtitles
Actors
Zbigniew Cybulski, Waclaw Zastrzezynski, Ewa Krzyzewska
Synopsis
On the last day of World War II, Maciek, a young resistance fighter, is ordered to kill the new secretary of the Communist Party, even though they fought together.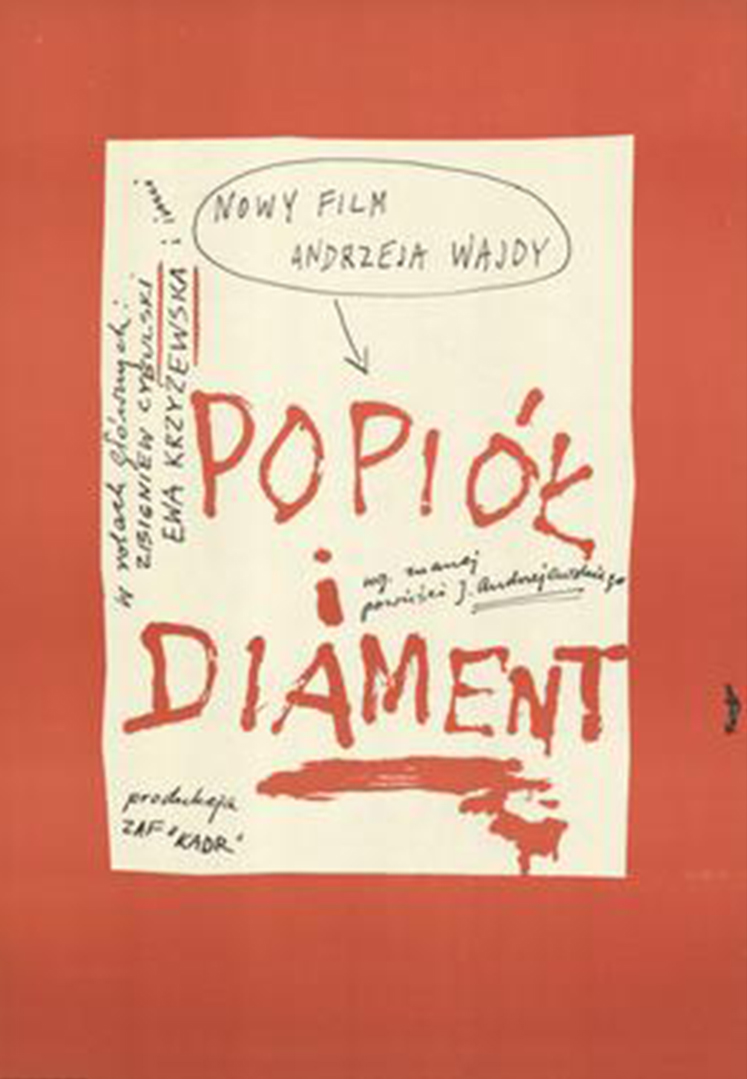 Andrzej Wajda
Andrzej Witold Wajda (6 March 1926 – 9 October 2016) was a Polish film and theatre director. Recipient of an Honorary Oscar, the Palme d'Or, as well as Honorary Golden Lion and Honorary Golden Bear Awards, he was a prominent member of the "Polish Film School". He was known especially for his trilogy of war films consisting of A Generation (1955), Kanał (1957) and Ashes and Diamonds (1958).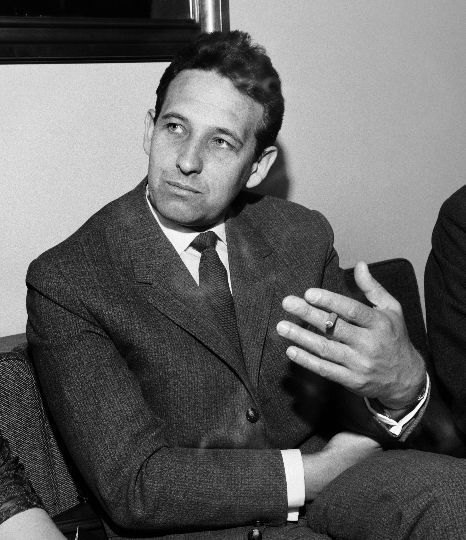 Martin Scorsese Presents Masterpieces of Polish Cinema
Andrzej Wajda - 'Ashes and Diamonds': Symbols in the film (60/222)
About Ashes and diamonds
Zbigniew Cybulski as Maciek Chełmicki

Ewa Krzyżewska as Krystyna

Wacław Zastrzeżyński as Szczuka

Adam Pawlikowski as Andrzej

Bogumił Kobiela as Drewnowski

Stanisław Milski as Pieniążek

Ignacy Machowski as Waga
About Andrzej Wajda
The Bad Boy (Zły chłopiec, 1951 short film)

The Pottery at Ilza (Ceramika ilzecka, 1951 short film)

While you are sleeping (Kiedy ty śpisz, 1953 short film)

A Generation (Pokolenie, 1955)

Towards the Sun (Idę do słońca, documentary on Xawery Dunikowski, 1955)

Kanał (1957)

Ashes and Diamonds (Popiół i diament 1958)

Lotna (1959)

Innocent Sorcerers (Niewinni czarodzieje, 1960)

Siberian Lady Macbeth (Powiatowa lady Makbet, 1961)

Samson (1961)

Love at Twenty (L'amour à vingt ans, 1962)

The Ashes (Popioly, 1965)

Roly Poly (Przekładaniec, 1968)

Gates to Paradise (Bramy Raju, 1968)

Everything for Sale (Wszystko na sprzedaż, 1969)

Hunting Flies (Polowanie na muchy, 1969)

The Birch Wood (Brzezina, 1970)

Landscape After the Battle (Krajobraz po bitwie, 1970)

Pilate and Others (Pilatus und andere, 1972)

The Wedding (Wesele, 1973)

The Promised Land (Ziemia obiecana, 1974)

The Shadow Line/Smuga Cienia (Smuga cienia, 1976)

Man of Marble (Człowiek z marmuru, 1977)

Without Anesthesia aka Rough Treatment (Bez znieczulenia, 1978)

The Maids of Wilko (Panny z Wilka, 1979)

As years go by, as days go by (Z biegiem lat, z biegiem dni, 1980 TV series)

The Orchestra Conductor (Dyrygent, 1980)

Man of Iron (Człowiek z żelaza, 1981)

Danton (1983)

A Love in Germany (Eine Liebe in Deutschland, 1983)

A Chronicle of Amorous Accidents (Kronika wypadków miłosnych, 1985)

The French as seen by... (Proust contre la déchéance, 1988)

The Possessed (Les possédes, 1988)

Korczak (1990)

The Crowned-Eagle Ring (Pierścionek z orłem w koronie, 1992)

Nastasja (1994)

Holy Week (Wielki Tydzień, 1995)

Miss Nobody (Panna Nikt, 1996)

Pan Tadeusz (1999)

Bigda idzie (Bigda idzie!, 1999 TV theatre)

The Condemnation of Franciszek Klos (Wyrok na Franciszka Kłosa, 2000)

June night (Noc czerwcowa, 2001 TV theatre)

Broken Silence (Przerwane milczenie, 2002)

The Revenge (Zemsta, 2002)

Man of Hope (Czlowiek z nadziei, 2005 short film)

Katyń (2007)

Sweet Rush (Tatarak, 2009)

Walesa. Man of Hope (Wałęsa. Człowiek z nadziei, 2013)

Afterimage (2016)