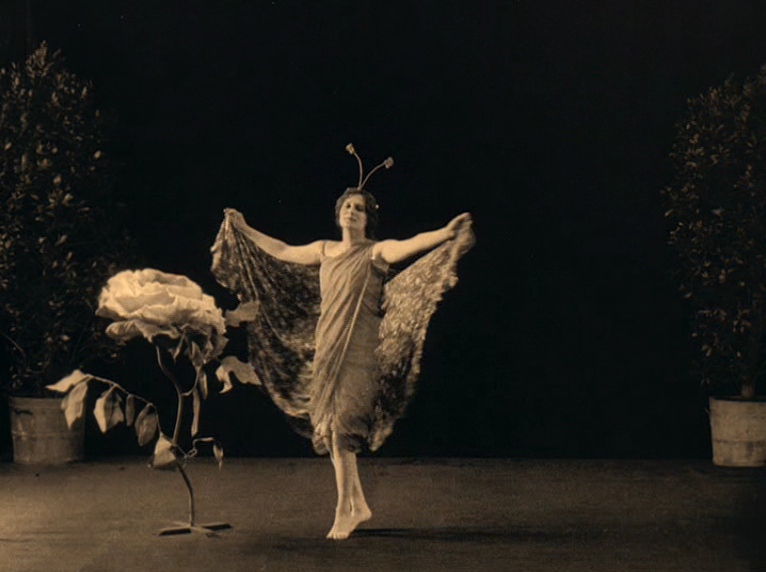 Atlantis (mute INTDanish, INTA)
Location
Main screening room
Cycle
En collaboration avec le FIKA(S), Festival Immersif de Kultur et d'Art Scandinave et Nordique, nous présentons trois œuvres de l'âge d'or du cinéma muet danois dans le cadre de la 4ème édition du festival : Leaves from Satan's Book, le deuxième film de Carl Theodor Dreyer; Klovnen, un « film de cirque » (genre prisé à l'époque) avec la grande star du cinéma danois des années 1910, Valdemar Psilander; et Atlantis, film de naufrage qui fut un succès commercial à sa sortie, un an seulement après le drame du Titanic. Ce cycle est ainsi l'occasion de rendre hommage à la Nordisk, société de production créée au Danemark en 1906 et dont l'influence a été majeure en Europe au début du siècle. Les trois séances seront accompagnées au piano par Gabriel Thibodeau.
Live piano accompagniment : Gabriel Thibaudeau
Atlantis
Language
Silent INTDanish, INTA
Actors
Olaf Fønss, Ida Orloff, Edda Thomsen
Synopsis
After Dr. Friedrich's wife becomes mentally unstable and his research papers are rejected, he leaves the country to respite.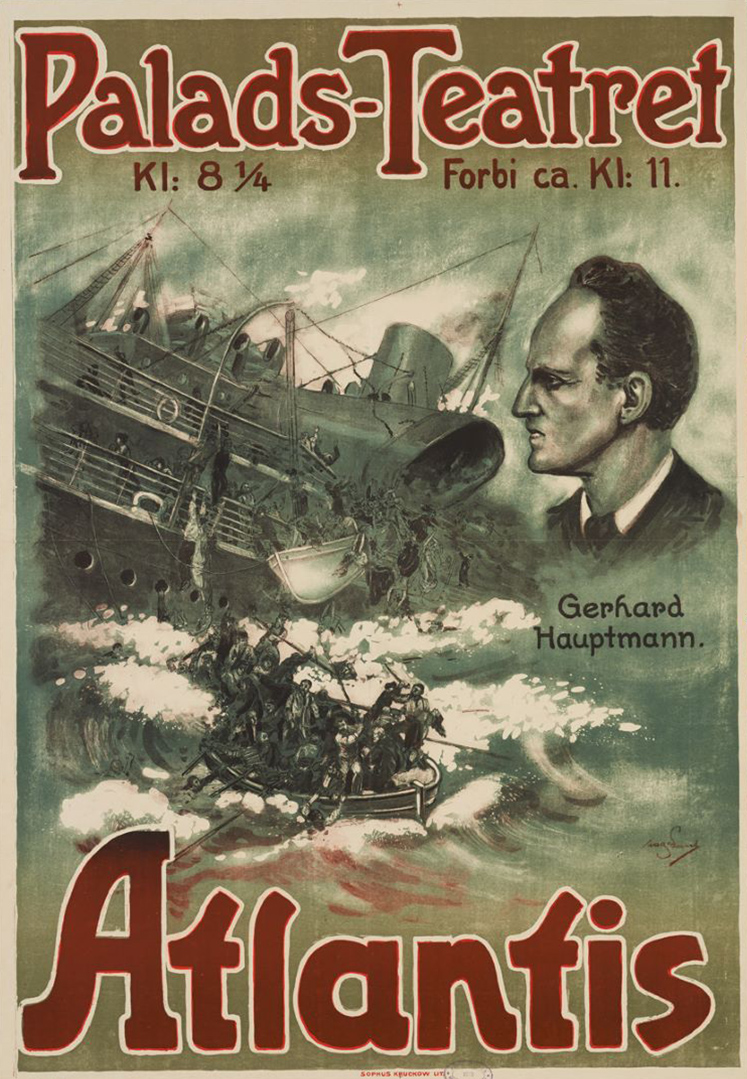 August Blom
August Blom (26 December 1869 – 10 January 1947) was a Danish film director, production leader and pioneer of silent films during the "golden age" of Danish filmmaking from 1910 to 1914.
About Atlantis
Olaf Fønss as Dr. Friedrich von Kammacher

Ida Orloff as Ingigerd Hahlstroem, artistic danser

Ebba Thomsen as Eva Burns, sculptor

Carl Lauritzen as Dr. Schmidt

Frederik Jacobsen as Dr. Georg Rasmussen

Charles Unthan as Arthur Stoss, armless virtuoso

Torben Meyer as Willy Snyders, artist

Cajus Bruun as Friedrich's Father

Michael Curtiz as Hans Fuellenberg, Friedrich's Colleague (credited as Mihály Kertész)

Marie Dinesen as Friedrich's Mother

Lily Frederiksen as Angle', Friedrich's Wife

Thomas P. Hejle as Office Worker

Alma Hinding as Russian Immigrant

Musse Kornbech as Young Canadian Woman

Svend Kornbeck as Ship's Captain

Bertel Krause as Artist's Agent

Emilie Otterdahl as Lady at Fancy Dress Ball

Albrecht Schmidt as Eva's Father

Christian Schrøder as Ingigerd's Father

Franz Skondrup as Stoss's Waiter/Helper

Alfred Stigaard as Crewman Wilhelm
About August Blom
1910 : Spøgelset i gravkælderen

1910 : Livets storme

1910 : Den skæbnesvangre opfindelse

1910 : La Traite des Blanches

1911 : Hamlet

1911 : The Aeroplane Inventor!

1911 : Midsummer Tide

1911 : Livets lögn

1911 : Ekspeditricen

1911 : Det mørke punkt

1911 : Spionen fra Tokio

1911 : A Victim of the Mormons

1911 : La Traite des Blanches

1911 : Ved Fængslets Port

1911 : Privatsekretæren

1911 : L'Aviateur et la femme du journaliste (En lektion)

1911 : Gadeoriginalen

1911 : Herr Storms første monocle

1911 : Balletdanserinden

1912 : Jernbanens datter

1912 : Tropisk kærlighed

1912 : mensonge fatal (Livets Løgn)

1912 : The Vampire Dancer (Vampyrdanserinden)

1912 : Guvernørens datter

1912 : Et hjerte af guld

1912 : Dødens brud

1912 : Eventyr paa fodrejsen

1912 : Dødsdrømmen

1912 : Brilliantstjernen

1912 : For Åbent Tæppe

1912 : Kærlighed gør blind

1912 : Historien om en moder

1912 : Le Chancelier noir (Den sorte kansler)

1912 : Hjærternes kamp

1912 : De tre kammerater

1912 : Hans forste honorar

1913 : Elskovs magt

1913 : Den tredie magt

1913 : Fem kopier

1913 : Højt spil

1913 : Atlantis

1914 : Ægteskab og pigesjov

1914 : Elskovsleg

1914 : Af elskovs naade

1915 : Kærlighedslængsel

1915 : Pro Patria

1915 : Revolutionsbryllup

1916 : Truet lykke

1916 : Syndens datter

1916 : La Fin du Monde (Verdens undergang)

1916 : Rovedderkoppen

1916 : Hjertestorme

1917 : Den mystiske selskabsdame

1917 : En ensom Kvinde

1919 : Gillekop

1919 : Grevindens ære

1919 : Maharadjahens yndlingshustru II

1922 : Præsten i Vejlby

1925 : Dragonen

1925 : Det store hjerte

1925 : Hendes naade, dragonen