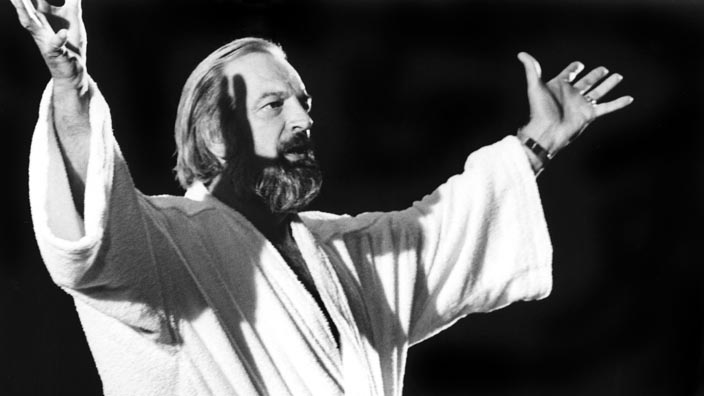 Location
Main screening room
Cycle
Our summer cycle will be festive or not. Sound and image, song and dance, instrument and breathing, strings and gestures: so many possible combinations to express what cinema and music can achieve and express together. Musicals, concert films, catchy music. Jazz, classical, contemporary, disco, punk... Revolt and enchantment, distress and emphasis, joy and rhythm, melancholy and bass, laughter and stridency: diverse expressions characterizing cinema and music's historical alliance, will definitely make us fly, dream, dance!
From the 30's to the present day and across all possible genres, this cycle aims to open our minds at a time when we most need it. The first week of July will be an eventful one, as the cycle will open with several evenings in cabaret mode, where we will present for the first time concert films produced in Quebec during the confinement, with the participation of major artists of the current music scene: Klô Pelgag, Marie Davidson and Godspeed You! Black Emperor.
A contemporary film-opera, a political film
Au pays de Zom
Language
Original French Version
Actors
Joseph Rouleau, Charles E. Trudeau, René Racine, Françoise Berd, Christiane Alarie, Marie-France Lamoureux, Michèle Mercure
Synopsis
Like a whimsical, contemporary opera, this feature-length fiction is both a theatrical essay and a social critique. By choosing to have a financier sing rather than a king, Gilles Groulx pays tribute to current events, as the powerful of this world are no longer the kings in their finery of yesterday. This allows him to create, by developing to the point of emphasis his theatrical and satirical dimension, an authentic social pamphlet, played, recited and sung by Joseph Rouleau, to music composed and directed by Jacques Hétu.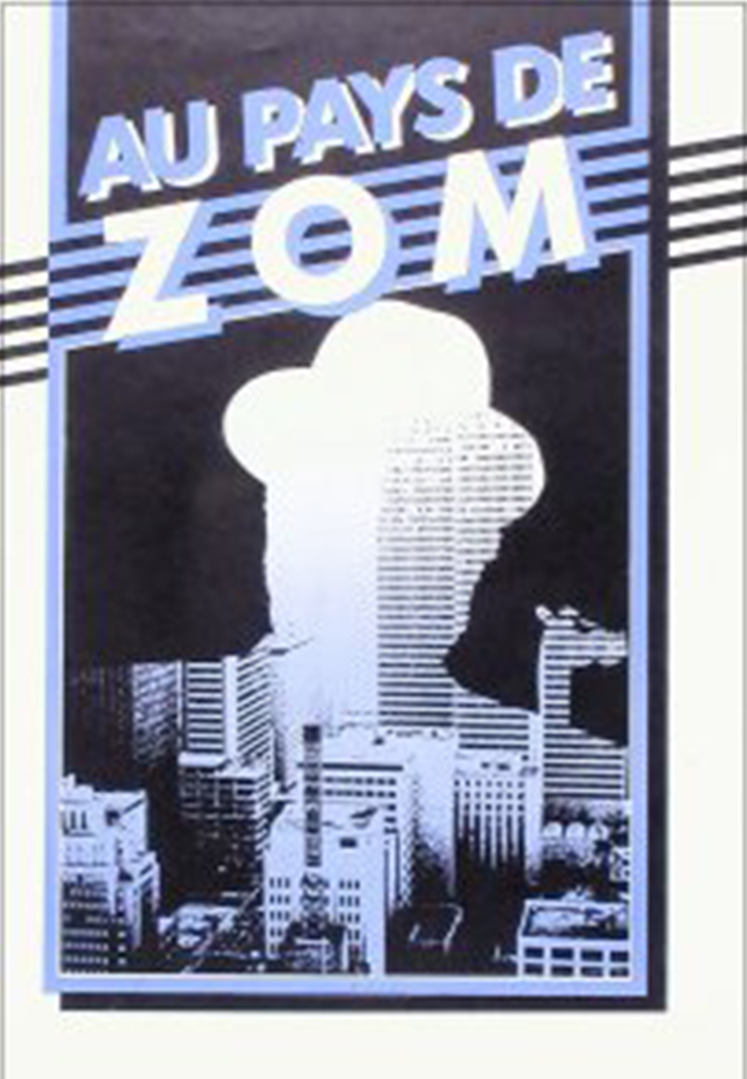 Gilles Groulx
Gilles Groulx was a Canadian film director. He grew up in a working-class family with 14 children. After studying business in school, he went to work in an office but found the white-collar environment too stultifying. Deciding that the only way out was to become an intellectual, he attended the École du meuble de Montréal for a time and was a supporter of Borduas' automatiste movement. He also made 8 mm amateur films, which landed him a job as picture editor in the news department of the CBC. After three short personal films that confirmed his talent, he was hired by the National Film Board (NFB) at what was the beginning of the candid eye movement in 1956. Wikipedia.
Photo : ONF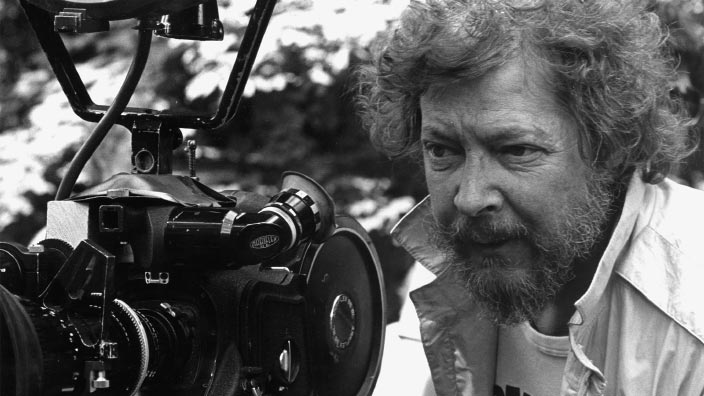 Victime d'un grave accident de voiture au moment du montage, Gilles Groulx termine le film non sans peine avant de se retirer complètement du cinéma.
À propos de Au pays de Zom
À propor de Gilles Groulx
Filmographie | réalisateur
Filmographie | scénariste