Location
Salle Fernand-Seguin
Cycle
The mission of the Centre d'art et d'essai de la Cinémathèque québécoise (CAECQ) is to primary program Quebec-made documentaries and independent fiction, as well as international documentaries, animated and foreign films, while encouraging opportunities for meetings between the public and the artists. Its programming is presented in conjunction with the Cinémathèque québécoise's under the label New releases.
Bloom
Directed by
Fanie Pelletier
Language
Original version with French subtitles
Synopsis
Through moments in the lives of three groups of girls, images gleaned from the web and live streams of young women around the world, BLOOM delves into the world of today's teenage girls. We delicately observe a hyper-connected but lonely generation inhabited by great lucidity, an inner struggle with self-image obsession, and a need for self-affirmation in the face of a complex sense of alienation.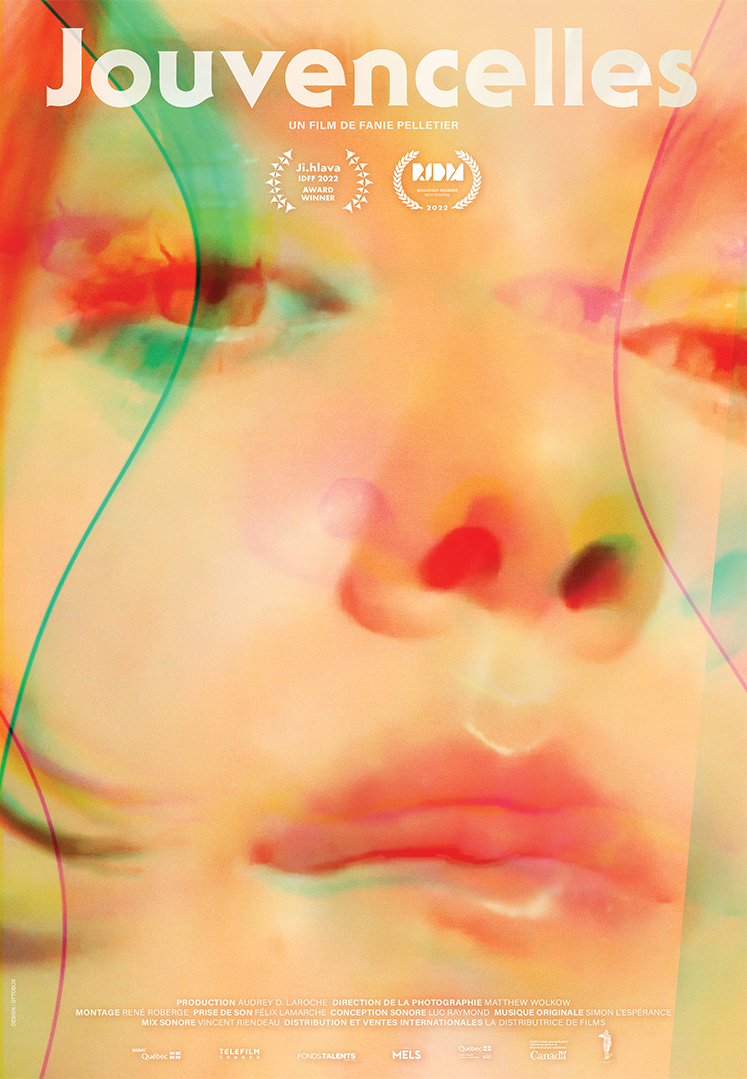 Ji.hlava International Documentary Film Festival
Best Debut Feature Film Award
Fanie Pelletier
Fanie Pelletier is a Montreal-based director, editor and distributor. She holds a major in Social Sciences, a BA in Film Production and an MA in Film Studies. In 2016, she directed the short documentary PHOTO JAUNIE (Faded Photograph), which was selected at several festivals including Clermont-Ferrand and won some awards. In 2017, she directed the short documentary film VAGABONDS (Wanderers) for CBC. Since 2019, she works at La Distributrice de films as a distributor. JOUVENCELLES (Bloom) is her first feature documentary film. The film won the best debut feature film award at the Ji.hlava International Documentary Film Festival.