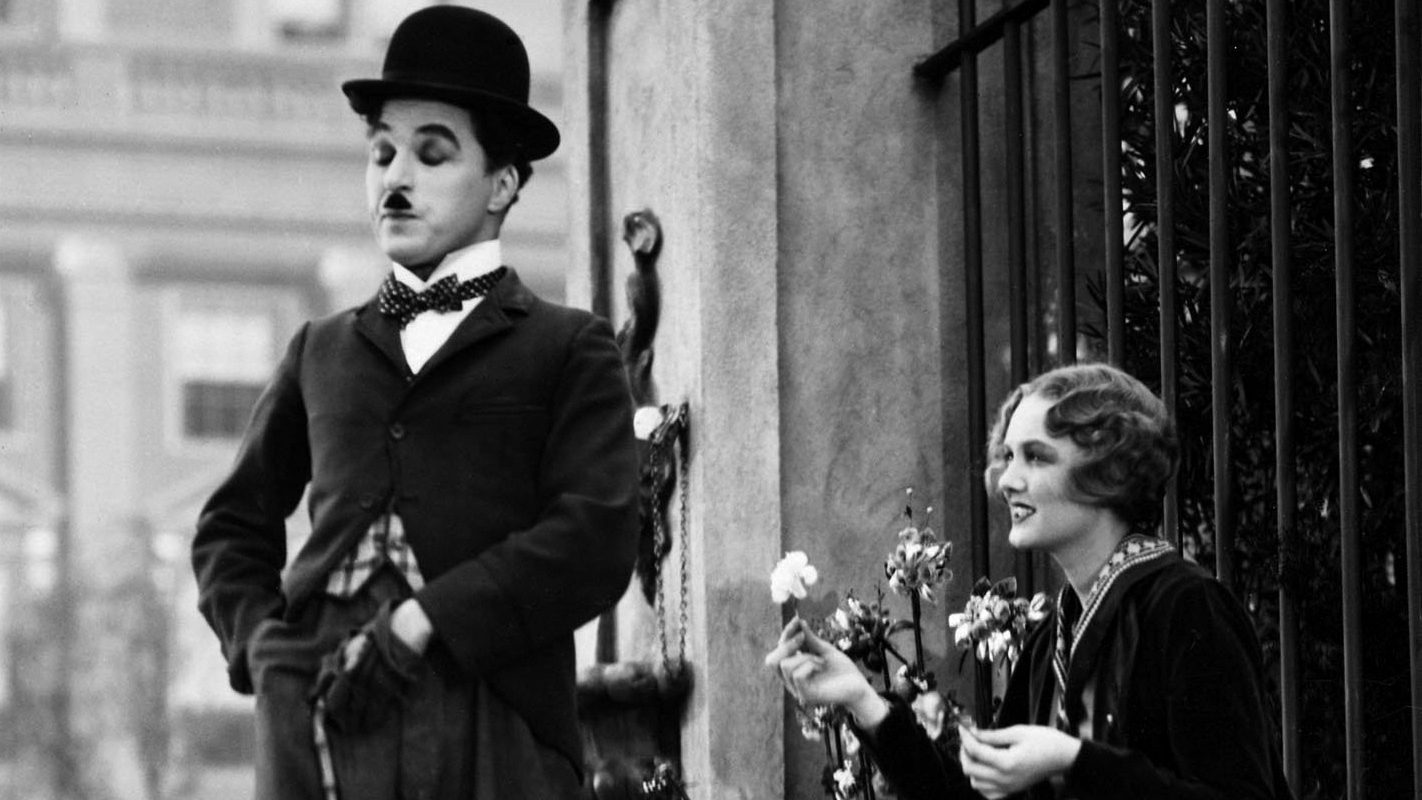 City Lights (Silent, English Intertitles with French subtitles)
Location
Main screening room
Cycle
Making lists is an activity moviegoers are fond of. Every year, the same ritual: compilation of the ten best films, with comparative analyses, debates, heated discussions. But what about the ultimate list of the most outstanding films in the history of cinema? That is to say, those films that must be seen, those that have forever transformed the art of cinema, but also our way of seeing a culture, of understanding the world as well as our own lives? This program aims to tackle this challenge with nearly eighty films, produced between 1916 and 1960, while waiting for your lists!
City Lights
Directed by
Charlie Chaplin
Language
Silent, English Intertitles with French subtitles
Actors
Charlie Chaplin, Virginia Cherrill, Harry Myers
Genre
Drama, comedy, silent
Synopsis
In a large American city, during the economic crisis of the 1930s, a vagrant falls in love with a young blind woman. This was Chaplin's first sound film, but he continued to claim his attachment to the silent era by using intertitles instead of dialogue.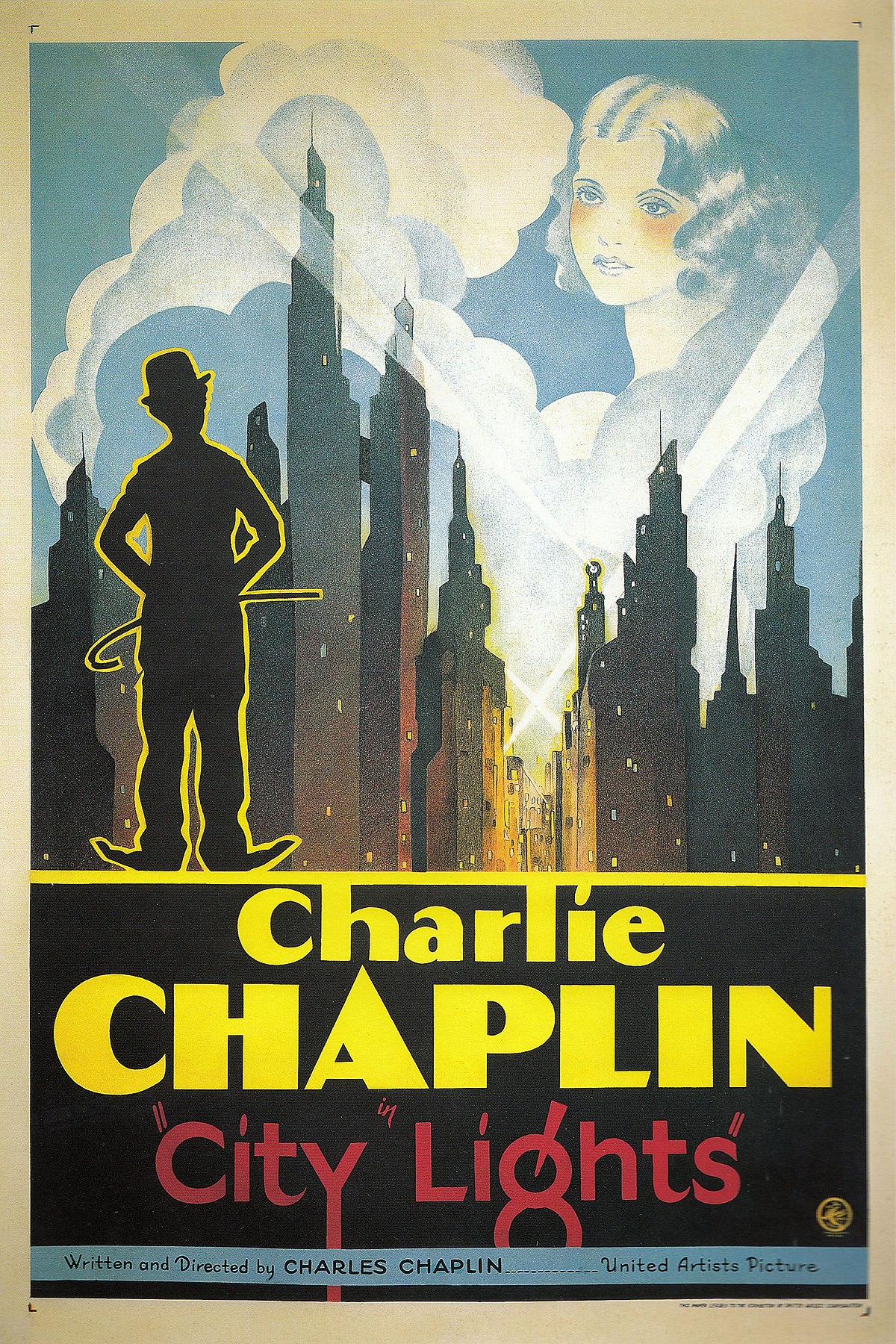 National Board of Review, USA 1931
National Film Preservation Board, USA 1991
Charlie Chaplin
Born Charles Spencer Chaplin in a poor district of London in 1889, Charlie Chaplin climbed the boards of music halls at a very young age before joining Fred Karno's theater company, with which he left for the United States. He began acting in films in 1914, where his burlesque genius and his vagabond character soon became very successful. Chaplin directed his own films and co-founded the company United Artists in 1919 to be fully in control of his projects. He then went from short to feature films, multiplying masterpieces and successes, from The Kid in 1921 to The Great Dictator in 1940. After an interruption of a few years, he resumed his career as a filmmaker but abandoned the character of a vagabond who made his success. His political stance attracted attacks and trouble in the McCarthyism context of the time, forcing him to take refuge in Europe, where he made his last two films.
City Lights is Chaplin at the height of hs powers, providing a loving look — and farewell — to the pure art of silent filmmaking
About City Lights
Charlie Chaplin as A Tramp

Virginia Cherrill as a blind girl

Florence Lee as her grandmother

Harry Myers as an eccentric millionaire

Al Ernest Garcia as his butler (credited as Allan Garcia)

Hank Mann as a prizefighter
About Charlie Chaplin
The Kid (1921)

A Woman of Paris (1923)

The Gold Rush (1925)

The Circus (1928)

City Lights (1931)

Modern Times (1936)

The Great Dictator (1940)

Monsieur Verdoux (1947)

Limelight (1952)

A King in New York (1957)

A Countess from Hong Kong (1967)
1967 : La comtesse de Hong Kong

1957 : Un roi à New York

1952 : Les feux de la rampe

1947 : Monsieur Verdoux

1940 : Le dictateur

1936 : Les temps modernes

1931 : Les lumières de la ville

1928 : Show People

1928 : Le cirque

1926 : Camille

1925 : La ruée vers l'or

1923 : A Woman of Paris: A Drama of Fate

1923 : Hollywood

1923 : Souls for Sale

1923 : The Pilgrim

1922 : Nice and Friendly

1922 : Pay Day

Laborer

1921 : The Idle Class

1921 : Le gosse

1920 : Charlie Butts In

1919 : The Professor

1919 : A Day's Pleasure

1919 : Sunnyside

1918 : Charlie Chaplin: The Essanay Comedies

1918 : Charlie Chaplin Meets Harry Lauder

1918 : Shoulder Arms

1918 : The Bond

1918 : Triple Trouble

1918 : A Dog's Life

1917 : The Adventurer

1917 : The Immigrant

1917 : The Cure

1917 : Easy Street

1916Zepped

1916The Rink

1916 : Behind the Screen

1916 : The Pawnshop

1916 : The Count

1916 : One A.M.

1916 : Charlot musicien

1916 : The Fireman

1916 : The Floorwalker

1916 : Police

1915 : A Burlesque on Carmen

1915 : A Night in the Show

1915 : Shanghaied

1915 : The Bank

1915 : A Woman

1915 : Work

1915 : His Regeneration

1915 : By the Sea

1915 : Charlot vagabond

1915 : A Jitney Elopement

1915 : In the Park

1915 : Charlot boxeur

1915 : A Night Out

1915 : His New Job

1914 : Chaplin at Keystone

1914 : His Prehistoric Past

1914 : Getting Acquainted

1914 : Tillie's Punctured Romance

1914 : His Trysting Place

1914 : His Musical Career

1914 : Gentlemen of Nerve

1914 : Dough and Dynamite

1914 : Those Love Pangs

1914 : The New Janitor

1914 : The Rounders

1914 : His New Profession

1914 : The Masquerader

1914 : Recreation

1914 : The Face on the Barroom Floor

1914 : The Property Man

1914 : Laughing Gas

1914 : Mabel's Married Life

1914 : Mabel's Busy Day

1914 : The Knockout

1914 : Her Friend the Bandit

1914 : The Fatal Mallet

1914 : A Busy Day

1914 : Caught in the Rain

1914 : Caught in a Cabaret

1914 : Twenty Minutes of Love

1914 : Mabel at the Wheel

1914 : The Star Boarder

1914 : Cruel, Cruel Love

1914 : His Favorite Pastime

1914 : Tango Tangle

1914 : A Film Johnnie

1914 : Between Showers

1914 : A Thief Catcher

1914 : Mabel's Strange Predicament

1914 : Kid Auto Races at Venice

1914 : Making a Living
"Charlie Chaplin, the genius of freedom": the story of the birth of the Charlot character