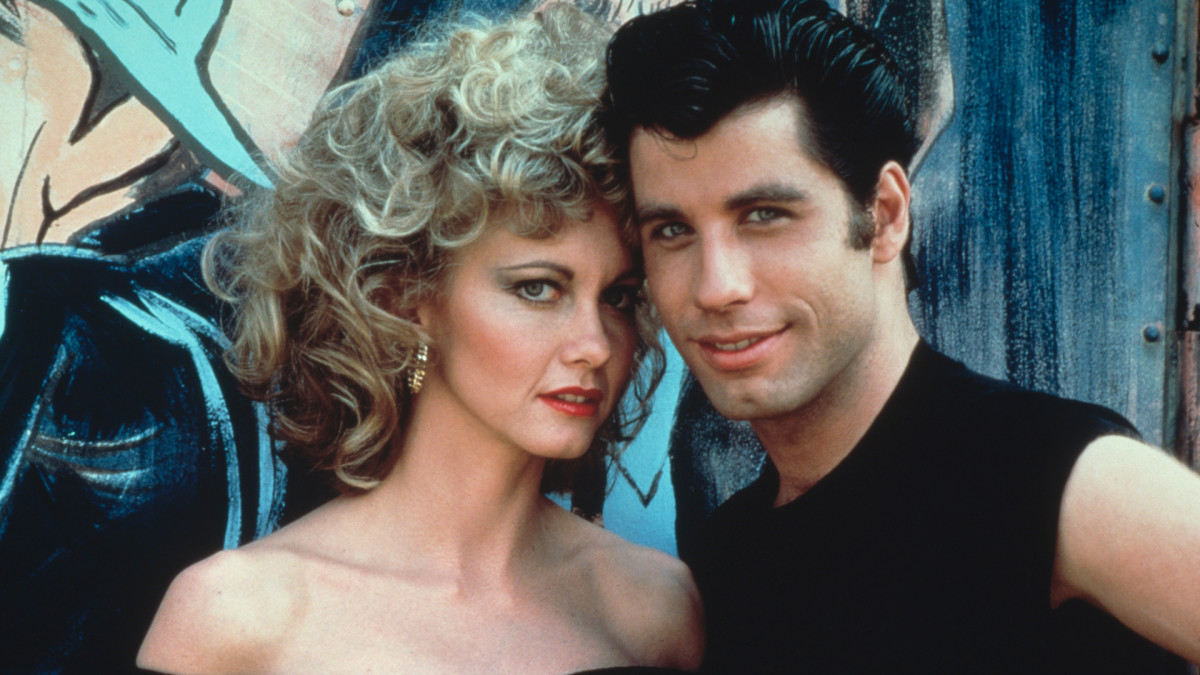 Location
Main screening room
Cycle
Our summer cycle will be festive or not. Sound and image, song and dance, instrument and breathing, strings and gestures: so many possible combinations to express what cinema and music can achieve and express together. Musicals, concert films, catchy music. Jazz, classical, contemporary, disco, punk... Revolt and enchantment, distress and emphasis, joy and rhythm, melancholy and bass, laughter and stridency: diverse expressions characterizing cinema and music's historical alliance, will definitely make us fly, dream, dance!
From the 30's to the present day and across all possible genres, this cycle aims to open our minds at a time when we most need it. The first week of July will be an eventful one, as the cycle will open with several evenings in cabaret mode, where we will present for the first time concert films produced in Quebec during the confinement, with the participation of major artists of the current music scene: Klô Pelgag, Marie Davidson and Godspeed You! Black Emperor.
Added to the Library of Congress' National Film Registry in 2020
Grease
Directed by
Randal Kleiser
Actors
John Travolta, Olivia Newton-John, Stockard Channing, Jeff Conaway
Synopsis
In the summer of 1958, teenagers Danny Zuko and Sandy Olsson fall in love after meeting on the beach. After summer vacation, they discover that they attend the same school. The re-encounter is difficult because both belong to rival gangs. One of John Travolta's first major films and a string of hit songs that made history!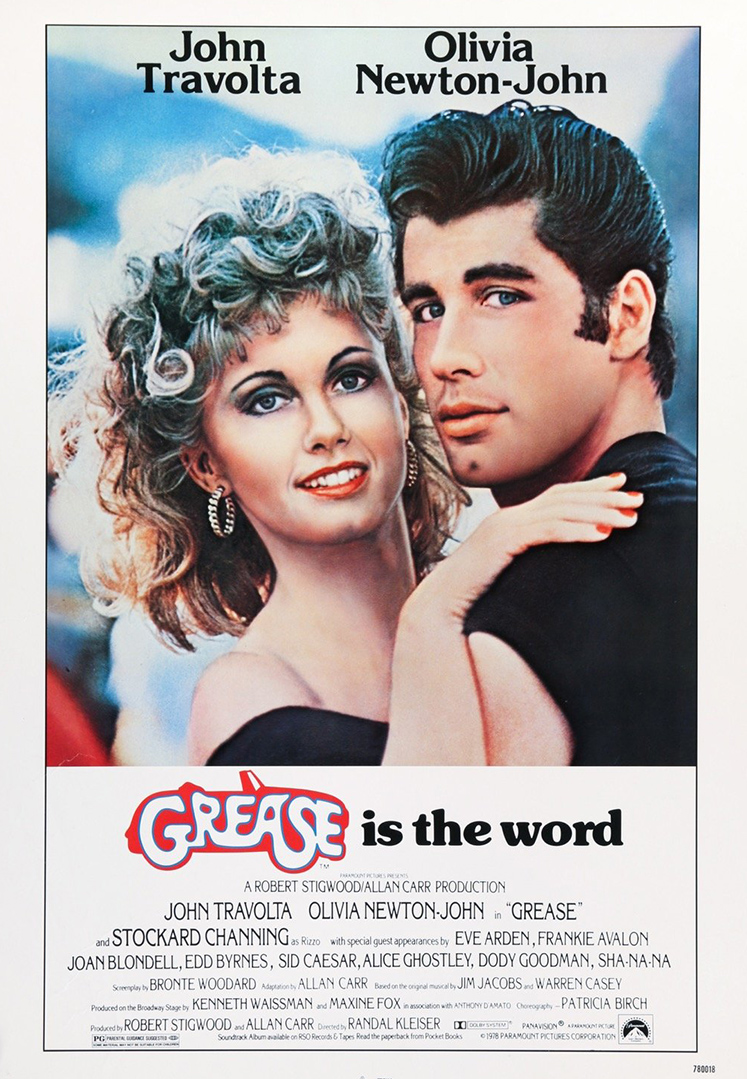 Trailer in VOA. The film will be screened in VOSTF.
People's Choice Awards - 1979
Favorite Overall Motion Picture

Favorite Musical Motion Picture
Randal Kleiser
John Randal Kleiser is an American film and television director, producer, screenwriter and actor, best known for directing the 1978 musical romantic-comedy film Grease. Wikipedia.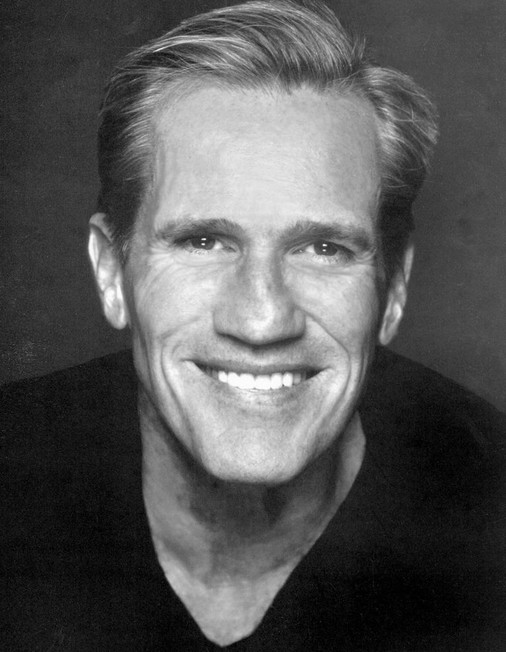 Grease's Director Breaks Down the "You're The One That I Want" Scene | Notes on a Scene
John Travolta : Danny

Olivia Newton-John : Sandy

Stockard Channing : Rizzo

Jeff Conaway : Kenickie

Barry Pearl : Doody

Michael Tucci : Sonny

Kelly Ward : Putzie

Didi Conn : Frenchie

Jamie Donnelly : Jan

Dinah Manoff : Marty

Eve Arden : Principal McGee

Frankie Avalon : Teen Angel

Joan Blondell : Vi

Edd Byrnes : Vince Fontaine

Sid Caesar : Coach Calhoun

Alice Ghostley : Mrs. Murdock

Dody Goodman : Blanche

Sha-Na-Na: Johnny Casino & The Gamblers

Susan Buckner : Patty Simcox

Lorenzo Lamas : Tom Chisum

Fannie Flagg : Nurse Wilkins

Dick Patterson : Mr. Rudie

Eddie Deezen : Eugene

Darrell Zwerling : Mr. Lynch

Ellen Travolta : Waitress

Annette Charles : Cha Cha

Dennis Stewart : Leo
About Randal Kleiser
Filmography of Randal Kleiser
2019 Grease XR (Short)

2019 Defrost: The Virtual Series (TV Short)

2017 The Speech JFK Never Gave (Short)

2010 The Nina Foch Course for Filmmakers and Actors (Video documentary)

2006 Red Riding Hood

2005 Lovewrecked

1999 Royal Standard (TV Movie)

1998 Shadow of Doubt

1996 It's My Party

1995 New York News (TV Series)

1992 Honey, I Blew Up the Kid

1991/I White Fang

1989 Getting It Right

1988 Big Top Pee-wee

1986 Flight of the Navigator

1984 Grandview, U.S.A.

1982 Summer Lovers

1980 Saturday Night Live (TV Series) (1 episode)

1980 The Blue Lagoon

1978 John Travolta & Olivia Newton-John: Summer Nights (Video short)

1978 John Travolta & Olivia Newton-John: You're the One That I Want (Video short)

1978 Olivia Newton-John: Hopelessly Devoted to You (Video short)

1978 Grease

1977 The Gathering (TV Movie)

1977 ABC Weekend Specials (TV Series) (1 episode)

1975-1977 Starsky and Hutch (TV Series) (3 episodes)

1976 The Boy in the Plastic Bubble (TV Movie)

1976 Dawn: Portrait of a Teenage Runaway (TV Movie)

1976 Family (TV Series) (2 episodes)

1976 The Rookies (TV Series) (1 episode)

1974-1975 Marcus Welby, M.D. (TV Series) (4 episodes)

1975 All Together Now (TV Movie)

1975 Lucas Tanner (TV Series) (1 episode)

1973 Foot Fetish (Short)

1973 Peege (Short)

1964 Orgy Beach Party (Short)