Hiroshima mon amour (VOF)
Location
Main screening room
Cycle
These films by Resnais and Suwa resonate with each other, since the latter would never have existed without the former. At the beginning of the 21st century, a filmmaker sets out to film a tribute to Hiroshima mon amour, written by Marguerite Duras and directed by Alain Resnais 40 years earlier. H Story is a meditation on contemporary history, the passage of time and the art of directing which is irrevocably linked to its implementation in the era in which it is set.
Hiroshima mon amour
Actors
Emmanuelle Riva, Eiji Okada, Stella Dassas
Synopsis
In 1957, a French actress shoots a film for peace in Hiroshima. There she meets a married man with whom she develops a relationship that is built between remembering and forgetting the traumas of war.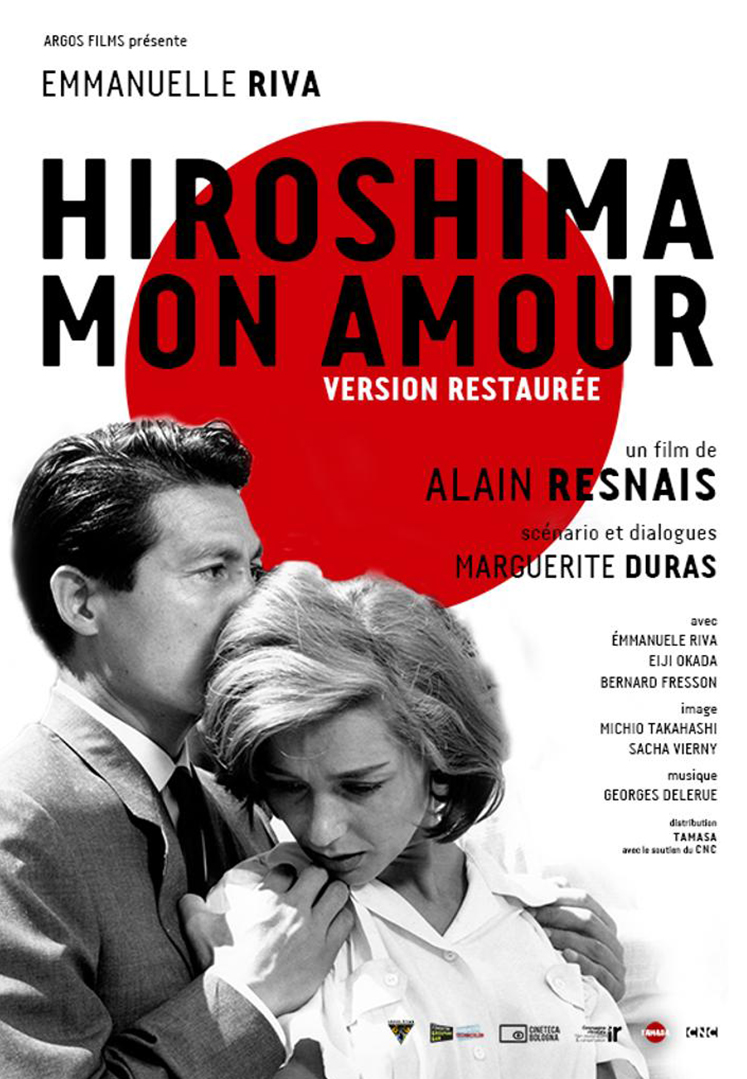 Alain Resnais
Alain Resnais was a French film director and screenwriter whose career extended over more than six decades. After training as a film editor in the mid-1940s, he went on to direct a number of short films which included Night and Fog (1956), an influential documentary about the Nazi concentration camps. Resnais began making feature films in the late 1950s and consolidated his early reputation with Hiroshima mon amour (1959), Last Year at Marienbad (1961), and Muriel (1963), all of which adopted unconventional narrative techniques to deal with themes of troubled memory and the imagined past. These films were contemporary with, and associated with, the French New Wave (la Nouvelle Vague), though Resnais did not regard himself as being fully part of that movement.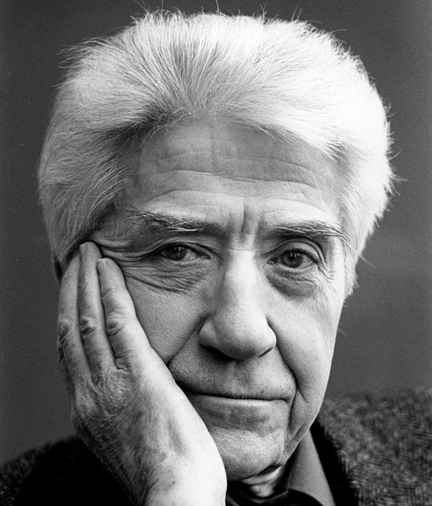 About Hiroshima mon amour
Emmanuelle Riva : « elle »

Eiji Okada : « lui »

Bernard Fresson : german soldier

Stella Dassas : the mother

Pierre Barbaud : the father
About Alain Resnais
Short films
1936 : L'Aventure de Guy 1946 : La Bague 1946 : Schéma d'une identification 1947 : Visite à Oscar Dominguez 1947 : Visite à Lucien Coutaud 1947 : Visite à Hans Hartung 1947 : Visite à Félix Labisse 1947 : Visite à César Domela 1947 : Visite à Christine Boomeester 1947 : Van Gogh 1947 : Portrait d'Henri Goetz 1947 : Le Lait Nestlé 1947 : Journée naturelle 1948 : Malfray 1948 : Les Jardins de Paris 1948 : Châteaux de France 1950 : Guernica 1950 : Gauguin 1952 : Pictura 1953 : Les statues meurent aussi 1956 : Nuit et Brouillard 1956 : Toute la mémoire du monde 1957 : Le Mystère de l'atelier quinze (coréalisation avec André Heinrich) 1958 : Le Chant du styrène, documentaire 1967 : Loin du Vietnam 1968 : Cinétracts 1991 : Contre l'oubli 1992 : Gershwin
Feature films
1946 : Ouvert pour cause d'inventaire (film perdu) 1959 : Hiroshima mon amour 1961 : L'Année dernière à Marienbad 1963 : Muriel ou le Temps d'un retour 1966 : La guerre est finie 1968 : Je t'aime, je t'aime 1973 : L'An 01, de Jacques Doillon (tournage de la séquence américaine) 1974 : Stavisky 1977 : Providence 1980 : Mon oncle d'Amérique 1983 : La vie est un roman 1984 : L'Amour à mort 1986 : Mélo 1989 : I Want to Go Home (Je veux rentrer à la maison) 1993 : Smoking / No Smoking 1997 : On connaît la chanson 2003 : Pas sur la bouche 2006 : Cœurs 2009 : Les Herbes folles 2012 : Vous n'avez encore rien vu 2014 : Aimer, boire et chanter
Alain Resnais en 9 minutes - Blow Up - ARTE
Balado : Alain Resnais, ce rêveur définitif
Du jeune lecteur qu'il fût d'illustrés et de littérature populaire au cinéaste, secrètement lovecraftien de Providence , en passant par sa lecture militante de toutes bandes dessinées, son projet resté sans suite d'adaptation d'Harry Dickson , Je t'aime, je t'aime , film de SF d'après Jacques Sternberg , la vie et l'oeuvre de Resnais est marquée par l'univers des genres.
Marguerite Duras - Tout est vrai (ou presque) - ARTE
Une vie : Marguerite Duras