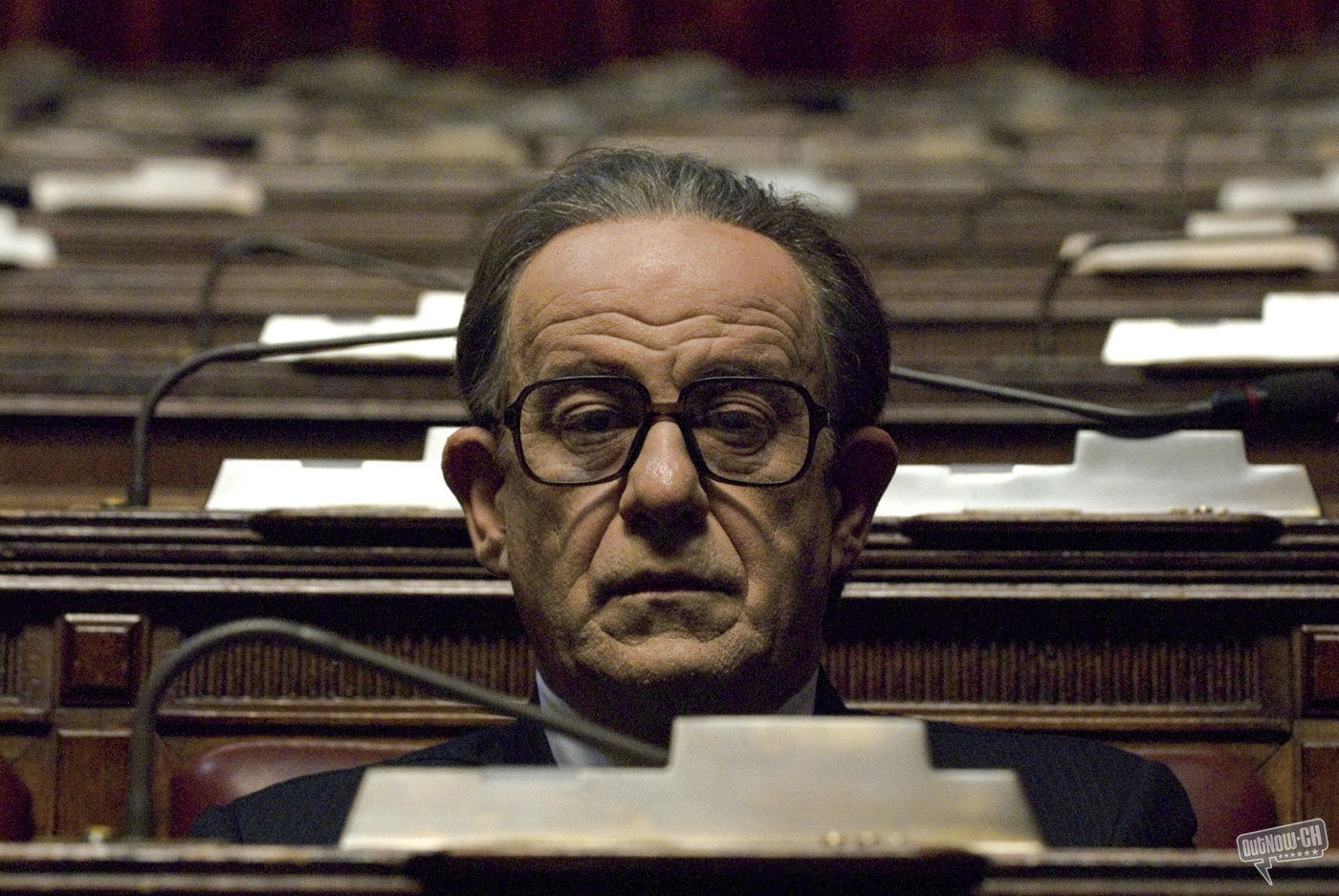 Friday
, December 2nd, 2022
at 20:30
Friday
, December 2nd, 2022
at 20:30
Location
Main screening room
Cycle
Carte blanche à Michel Marc Bouchard
En parallèle du cycle d'adaptations filmiques des œuvres de Michel Marc Bouchard que nous présentons, nous avons proposé à l'auteur de se prêter au jeu de la carte blanche et de programmer quelques films qui lui tiennent à cœur : c'est ainsi qu'il nous entraîne dans un voyage personnel à travers le cinéma italien, où se croisent films de grands maîtres et œuvres contemporaines, fresques splendides et chroniques intimes.
Il divo
Directed by
Paolo Sorrentino
Language
Italian version with French subtitles
Actors
Toni Servillo, Anna Bonaiuto, Piera Degli Esposti
Synopsis
In Rome, at dawn, when everyone else is asleep, one man is awake. That man is Giulio Andreotti. Calm, ambiguous, inscrutable, Andreotti has been synonymous with power in Italy for over four decades. Without arrogance or humility, he advances towards his 7th term as Prime Minister, unscathed by anything.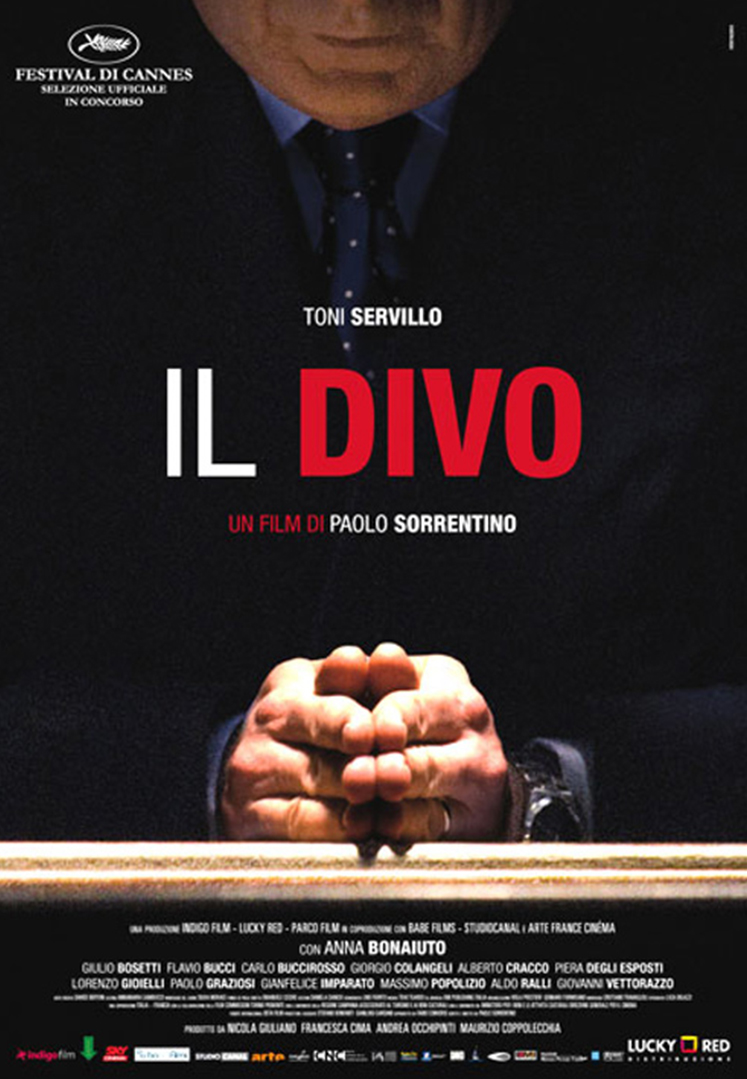 Paolo Sorrentino
Paolo Sorrentino is an Italian film director, screenwriter and writer. His 2013 film La Grande Bellezza won the Academy Award, the Golden Globe and the Bafta Award for Best Foreign Language Film. In Italy he was honoured with five David di Donatello and six Nastro d'Argento. Sorrentino's direction and screenplays, including Il divo, The Consequences of Love, The Family Friend, This Must Be the Place and the 2016 TV series The Young Pope, have received three Cannes Lions, three Venice Film Festival Awards and four European Film Awards.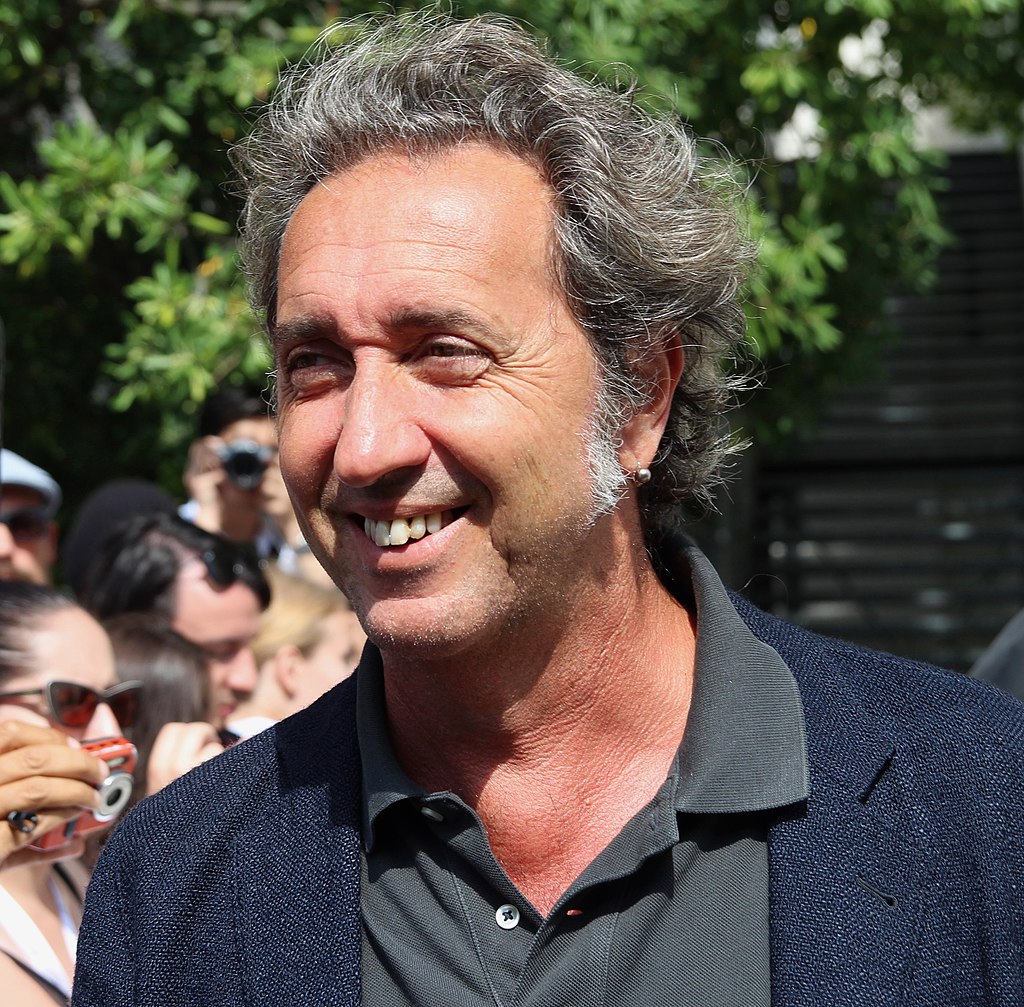 About Il divo
Toni Servillo as Giulio Andreotti

Anna Bonaiuto as Livia Danese, Giulio Andreotti's wife

Flavio Bucci as Franco Evangelisti

Carlo Buccirosso as Paolo Cirino Pomicino

Piera Degli Esposti as Mrs. Enea, Giulio Andreotti's secretary

Alberto Cracco as Don Mario

Giorgio Colangeli as Salvo Lima

Massimo Popolizio as Vittorio Sbardella

Aldo Ralli as Giuseppe Ciarrapico

Giulio Bosetti as Eugenio Scalfari

Gianfelice Imparato as Vincenzo Scotti

Paolo Graziosi as Aldo Moro

Lorenzo Gioielli as Mino Pecorelli

Giovanni Vettorazzo as Magistrate Scarpinato

Cristina Serafini as Caterina Stagno

Achille Brugnini as Fiorenzo Angelini

Pietro Biondi as Francesco Cossiga

Fanny Ardant as French Ambassador's wife
About Paolo Sorrentino
2001 : L'Homme en plus (L'uomo in più)

2004 : Les Conséquences de l'amour (Le conseguenze dell'amore)

2006 : L'Ami de la famille (L'amico di famiglia)

2008 : Il divo

2011 : This Must Be the Place

2013 : La grande bellezza

2014 : Rio, I Love You (Rio, Eu Te Amo), film à sketches brésilien (segment « La Fortuna »)

2015 : Youth (La giovinezza)

2018 : Silvio et les Autres (Loro)

2021 : La Main de Dieu (È stata la mano di Dio)