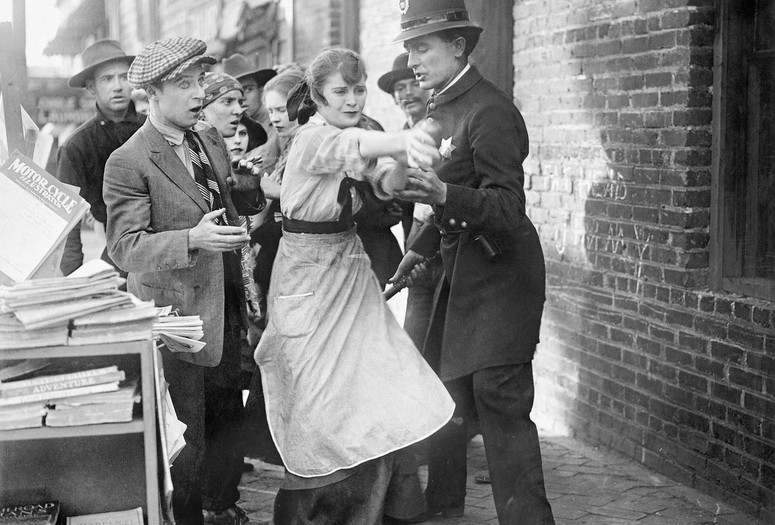 Location
Main screening room
Cycle
Making lists is an activity moviegoers are fond of. Every year, the same ritual: compilation of the ten best films, with comparative analyses, debates, heated discussions. But what about the ultimate list of the most outstanding films in the history of cinema? That is to say, those films that must be seen, those that have forever transformed the art of cinema, but also our way of seeing a culture, of understanding the world as well as our own lives? This program aims to tackle this challenge with nearly eighty films, produced between 1916 and 1960, while waiting for your lists!
At the piano : Guillaume Martineau
Intolerance
Directed by
D. W. Griffith
Language
Silent, English Intertitles
Synopsis
Spread over four eras, from Babylon to the 20th century, this monumental fresco denounces the murderous intolerance that plagues human history.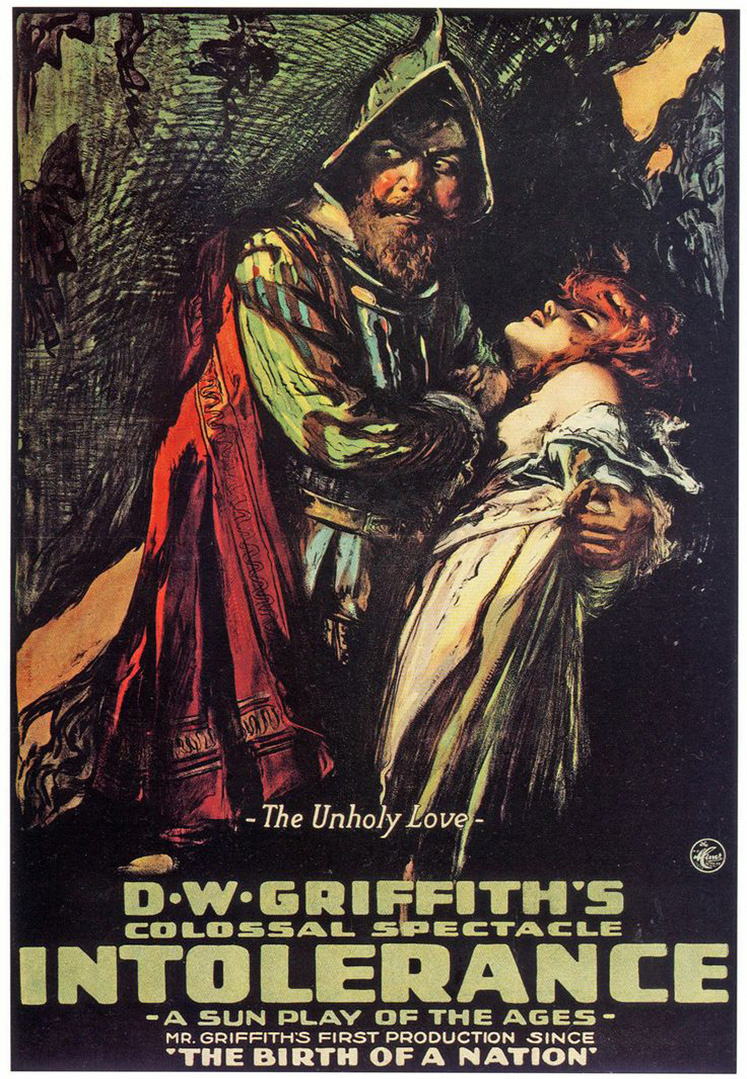 D. W. Griffith
David Wark Griffith was an American film director. Considered one of the most influential figures in the history of the motion picture, he pioneered the art of the narrative film. Several of Griffith's later films were successful, including Broken Blossoms (1919), Way Down East (1920), and Orphans of the Storm (1921), but the high costs he incurred for production and promotion often led to commercial failure. He had made roughly 500 films by the time of his final feature, The Struggle (1931). Together with Charlie Chaplin, Mary Pickford and Douglas Fairbanks, Griffith founded United Artists, enabling them to control their own interests, rather than depending on commercial studios.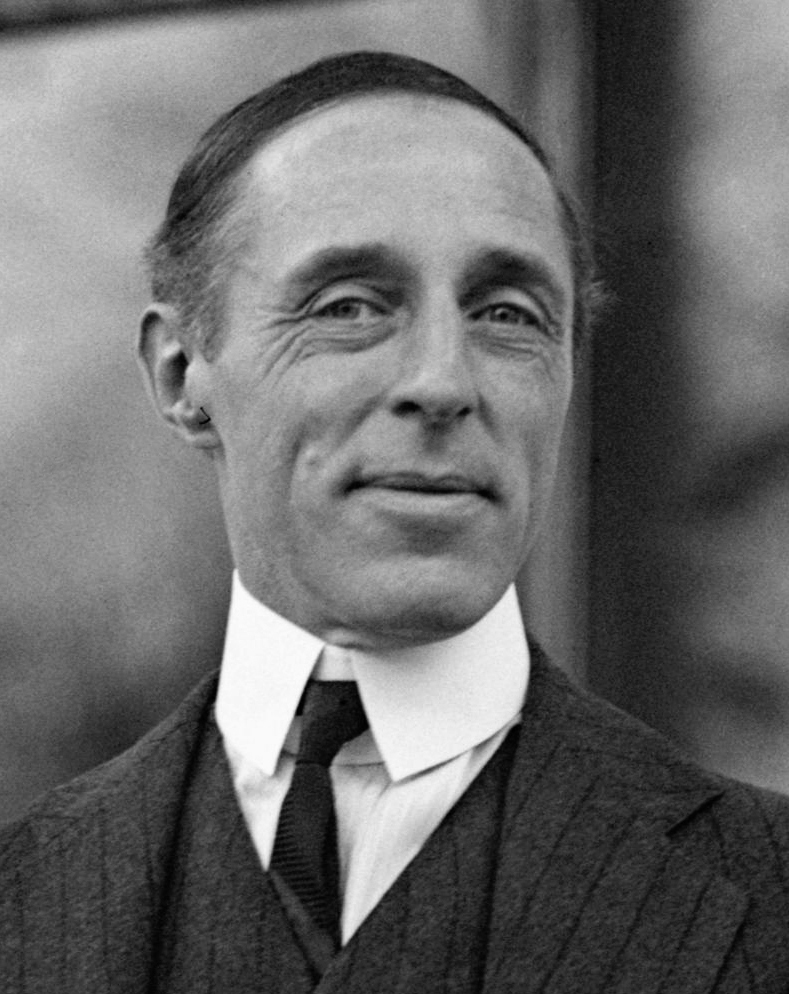 About Intolérance
Lillian Gish : la femme au berceau

Howard Gaye : Jésus

Lillian Langdon : Marie

Olga Grey : Marie-Madeleine

Bessie Love : la mariée à Cana

George Walsh : le marié à Cana

Erich von Ritzau : le premier pharisien (crédité comme « Gunther von Ritzau »)

Erich von Stroheim : le second pharisien

Spottiswoode Aitken : son père

Ruth Handforth : sa mère

Eugene Pallette : Prosper Latour, son fiancé

Frank Bennett : Charles IX

Maxfield Stanley : Henri, duc d'Anjou

Josephine Crowell : Catherine de Medicis

Constance Talmadge : Marguerite de Valois (créditée comme « Georgia Pearce »)

W. E. Lawrence : Henri de Navarre

Joseph Henabery : l'amiral de Coligny

Morris Levy : Henri, duc de Guise

Howard Gaye : Cardinal de Lorraine

Constance Talmadge : la fille de la montagne

Frank Brownlee : son frère

Elmer Clifton : le Rhapsode

Alfred Paget : le Prince Balthazar

Seena Owen : la Princesse Attarea

Loyola O'Connor : l'esclave d'Attarea

Carl Stockdale : le Roi Nabonide

Tully Marshall : le grand-prêtre de Baal

George Siegmann : Cyrus

Elmo Lincoln : le puissant garde de Balthazar

Ruth Saint Denis : une danseuse de Tammuz

Mae Marsh : la Bien-Aimée

Fred Turner : son père

Robert Harron : le garçon

Sam de Grasse : Arthur Jenkins

Clyde Hopkins : son secrétaire

Ralph Lewis : le gouverneur

Vera Lewis : Mary T. Jenkins

Miriam Cooper : la fille sans amis, l'ancienne voisine

Walter Long : le « Mousquetaire des bidonvilles »

Tom Wilson : « Grand Cœur », le gentil policier

Lloyd Ingraham : le juge

Max Davidson, le voisin de la Bien-Aimée

Tully Marshall : un ami du « Mousquetaire des bidonvilles »

Monte Blue : meneur de la grève
About D.W. Griffith
Judith of Bethulia, 1914

The Battle of the Sexes, 1914

Brute Force, 1914

Home, Sweet Home, 1914

The Escape, 1914

La Conscience vengeresse, 1914

Naissance d'une nation (The Birth of A Nation), 1915

Intolérance (Intolerance : Love's Struggle Throughout the Ages), 1916

A Day with Governor Whitman, 1916

Cœurs du monde (Hearts of the World), 1918

À côté du bonheur (The Great Love), 1918

Une fleur dans les ruines (The Greatest Thing in Life), 1918

Le Roman de la vallée heureuse (A Romance of Happy Valley), 1919

Dans la tourmente (The Girl Who Stayed at Home), 1919

Le Pauvre Amour (True Heart Susie), 1919

The Fall of Babylon, 1919

The Mother and the Law, 1919

Le Lys brisé (Broken Blossoms), 1919

Le Calvaire d'une mère (Scarlet Days), 1919

Justice (The Greatest Question), 1919

À travers l'orage (Way Down East), 1920

La Danseuse idole (The Idol Dancer), 1920

Remodeling Her Husband, 1920

The Love Flower, 1920

Les Deux Orphelines (Orphans of the Storm), 1921

La Rue des rêves (Dream Street), 1921

La Nuit mystérieuse (One Exciting Night), 1922

Mammy's Boy, 1922

La Rose blanche (The White Rose), 1923

Pour l'indépendance (America), 1924

Isn't Life Wonderful, 1924

Sally, fille de cirque (Sally of the Sawdust), 1925

Détresse (That Royle Girl), 1925

Les Chagrins de Satan (The Sorrows of Satan), 1926

Topsy and Eva, 1927

Jeunesse triomphante (Drums of Love), 1928

L'Éternel Problème (The Battle of the Sexes), 1928

Le Lys du Faubourg (Lady of the Pavements), 1929

Abraham Lincoln/La révolte des esclaves, 1930

L'Assommoir (The Struggle), 1931