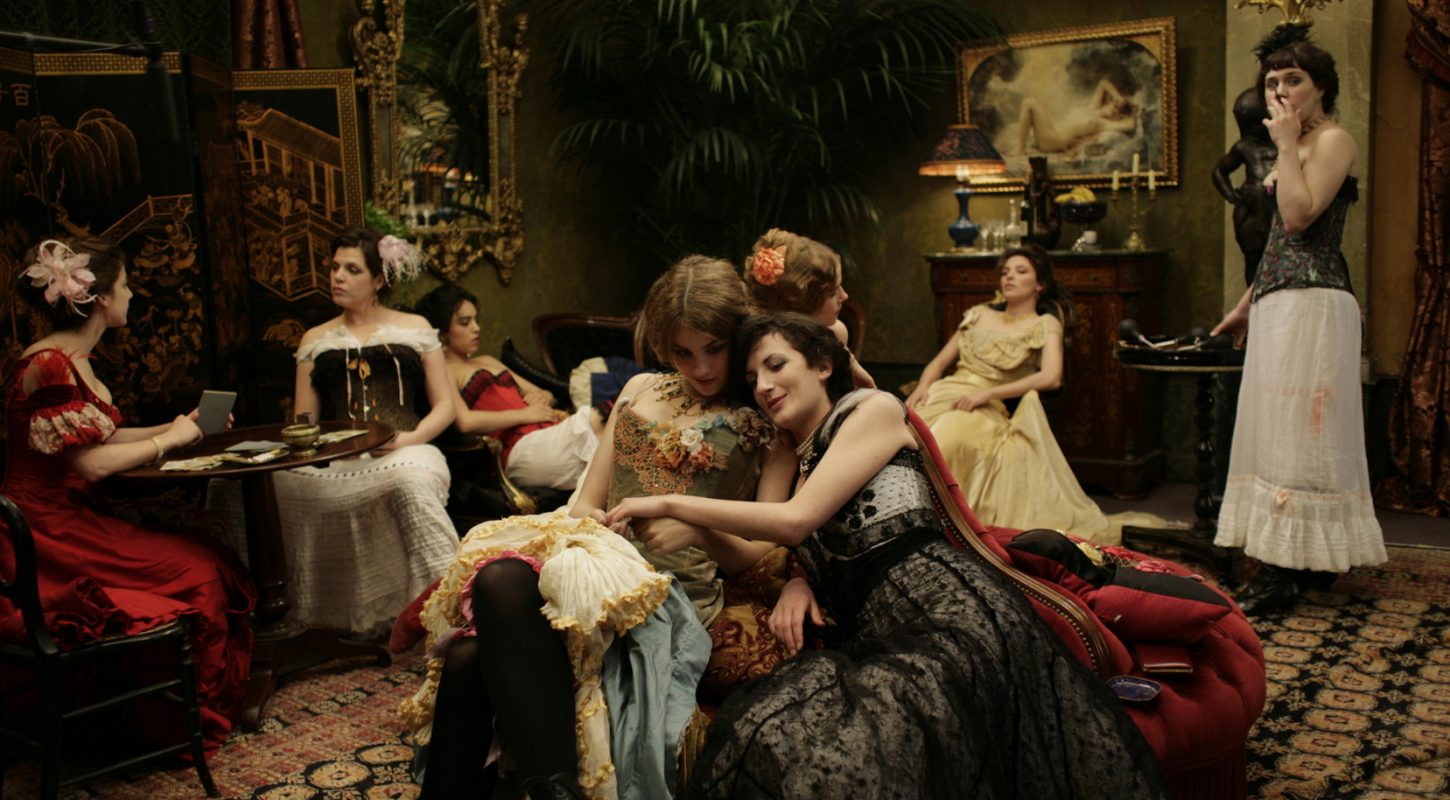 Location
Main screening room
Cycle
À l'occasion de la publication du 200e numéro de la revue de cinéma 24 images, nous accueillons leurs auteurs pour une série de projections doubles qui promettent de nourrir adéquatement le cinéphile avide ! Au menu : Wong Kar-wai, Yasujirō Ozu, Tsai Ming Liang, Sofia Coppola… Chaque projection sera présentée par l'un des auteurs de la revue.
L'apollonide
Directed by
Bertrand Bonello
Actors
Hafsia Herzi, Céline Sallette, Jasmine Trinca
Synopsis
The dawn of the XXth century: L'Apollonide, a house of tolerance, is living its last days. In this closed world, where some men fall in love and others become viciously harmful, the girls share their secrets, their fears, their joys and their pains...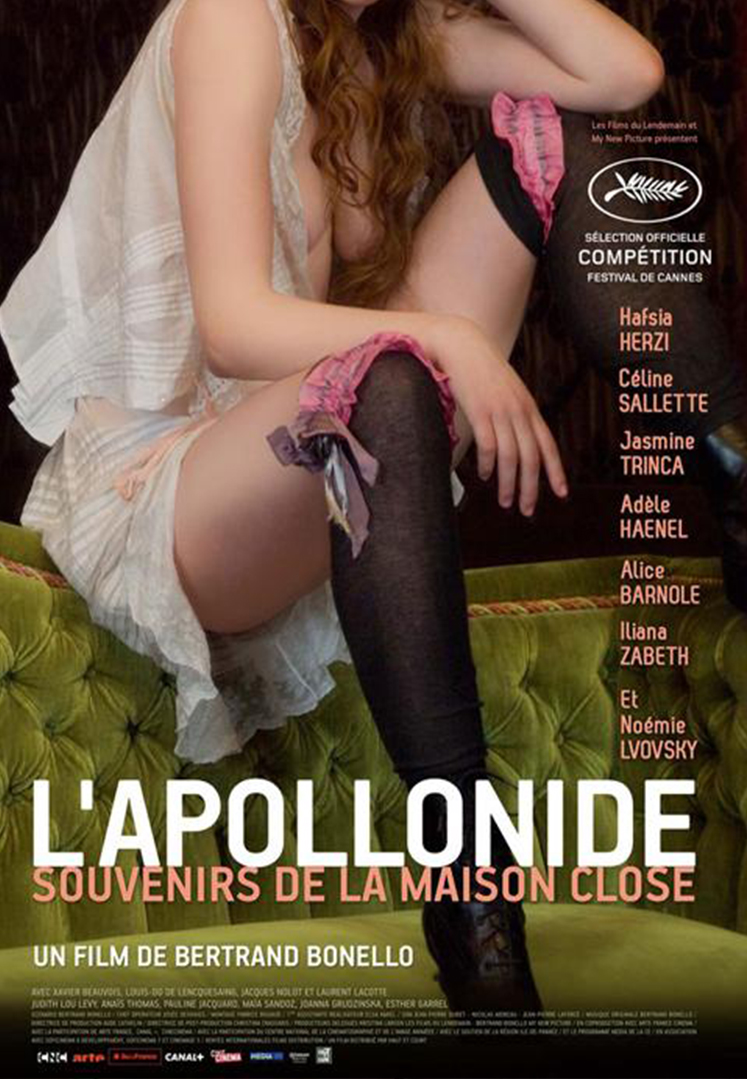 César Awards, France 2012
Best Costume Design (Meilleurs costumes)
Lumiere Awards, France 2012
Most Promising Young Actress (Meilleur espoir féminin) : Adèle Haenel

Most Promising Young Actress (Meilleur espoir féminin) : Céline Sallette

Most Promising Young Actress (Meilleur espoir féminin) : Alice Barnole
Bertrand Bonello
Bertrand Bonello, born on September 11, 19681 in Nice, is a French director, producer, screenwriter and composer. A classically trained musician, he has accompanied many artists such as Françoise Hardy, Elliot Murphy, Gérald de Palmas or Daniel Darc. His first feature film, Quelque chose d'organique (1998), presented at the Berlin Film Festival in the Panorama section, immediately placed him in the new generation of filmmakers seeking to untangle the skein of carnal and mental relationships. In 2011, the film L'Apollonide: Souvenirs de la maison close was released, a daring fiction about a brothel, with a prestigious cast for a limited budget, acclaimed by the press, in official competition at the 2011 Cannes Film Festival. 2014 was the filmmaker's banner year. After the success of L'Apollonide, Bonello was commissioned by the producer brothers Eric and Nicolas Altmayer to direct a biographical film about the famous fashion designer Yves Saint Laurent. Saint Laurent was released in 2014, with Gaspard Ulliel in the title role. Bertrand Bonello wanted to show what "it cost the couturier to be Yves Saint Laurent every day," between creation, depression and personal life setbacks. The film was selected for the Cannes Film Festival. Bertrand Bonello does not give up his great passion for music. In 2014 he released his third album, Accidents (Nuun Records), a quasi-instrumental album between classical and synthesizers. He is co-president of SRF from 2018 to 2020. As well as co-president of BLOC in 2020.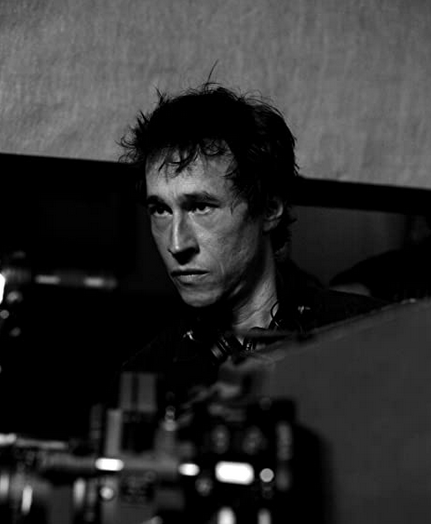 L'apollonide : l'interview de Adèle Haenel
About L'apollonide
Céline Sallette : Clotilde

Hafsia Herzi : Samira

Jasmine Trinca : Julie

Adèle Haenel : Léa

Alice Barnole : Madeleine

Iliana Zabeth : Pauline

Noémie Lvovsky : Marie-France

Louis-Do de Lencquesaing : Michaux

Xavier Beauvois : Jacques

Jacques Nolot : Maurice

Esther Garrel : a prostitute
About Bertrand Bonello
1998 : Quelque chose d'organique

2001 : Le Pornographe

2003 : Tiresia

2008 : De la guerre

2011 : L'Apollonide : Souvenirs de la maison close

2012 : Ingrid Caven, musique et voix

2014 : Saint Laurent

2016 : Nocturama

2019 : Zombi Child
October 24th - 26th, 2021
There Are No False Undertakings