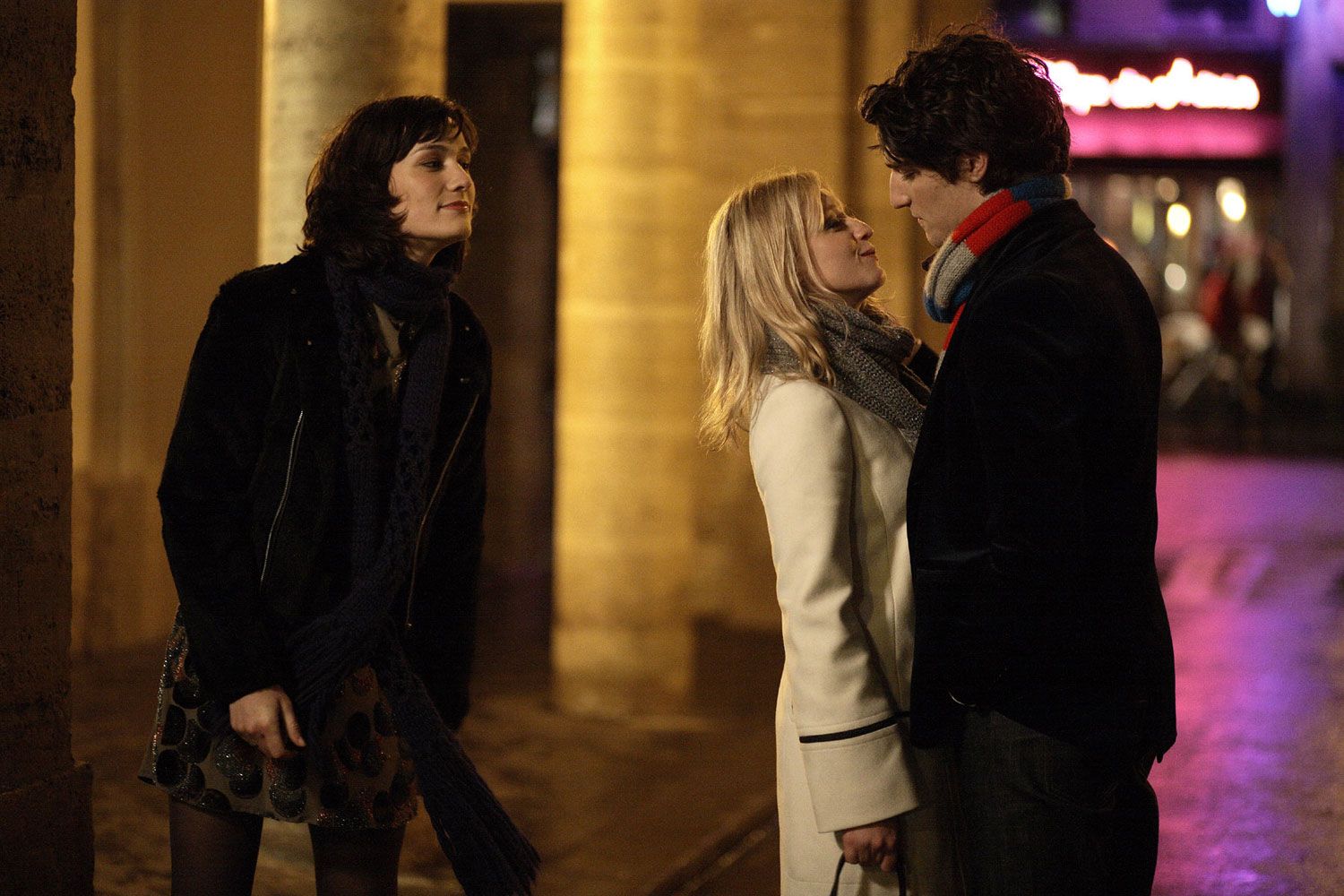 Les chansons d'amour (VOF)
Location
Main screening room
Cycle
Our summer cycle will be festive or not. Sound and image, song and dance, instrument and breathing, strings and gestures: so many possible combinations to express what cinema and music can achieve and express together. Musicals, concert films, catchy music. Jazz, classical, contemporary, disco, punk... Revolt and enchantment, distress and emphasis, joy and rhythm, melancholy and bass, laughter and stridency: diverse expressions characterizing cinema and music's historical alliance, will definitely make us fly, dream, dance!
From the 30's to the present day and across all possible genres, this cycle aims to open our minds at a time when we most need it. The first week of July will be an eventful one, as the cycle will open with several evenings in cabaret mode, where we will present for the first time concert films produced in Quebec during the confinement, with the participation of major artists of the current music scene: Klô Pelgag, Marie Davidson and Godspeed You! Black Emperor.
All love songs tell the same story
Les chansons d'amour
Directed by
Christophe Honoré
Language
Original French Version
Actors
Louis Garrel, Ludivine Sagnier, Chiara Mastroianni, Clotilde Hesme, Grégoire Leprince-Ringuet
Synopsis
Les chansons d'amour is a musical film that is both nostalgic in its cinematographic references - from Parapluies de Cherbourg to Jules et Jim - and modern in its portrayal of very endearing characters. At the heart of this beautiful film are the songs composed by Alex Beaupain, a long-time friend of filmmaker Christophe Honoré and composer of the music for all his films, for which he won the César for best original soundtrack.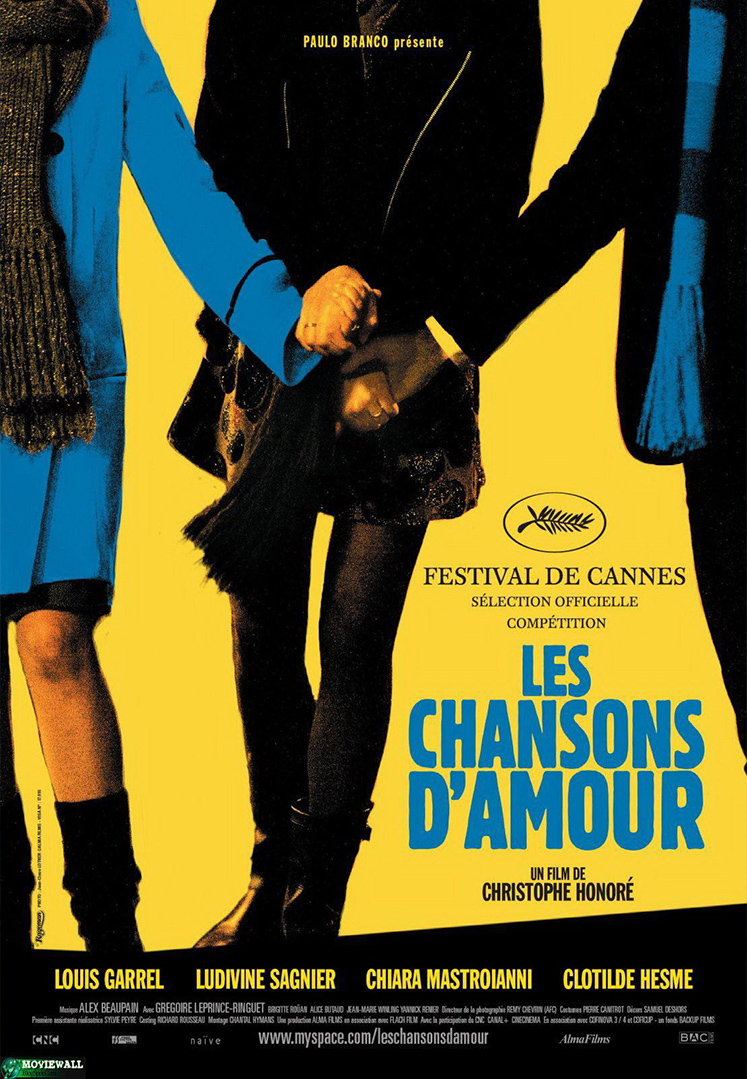 Cabourg Romantic Film Festival - 2007
César Awards - 2008
Best Music Written for a Film (Meilleure musique écrite pour un film)
Christophe Honoré
Christophe Honoré is a French writer and film director. Honoré was born in Carhaix, Finistère. After moving to Paris in 1995, he wrote articles in Les Cahiers du Cinéma. He started writing soon after. His 1996 book Tout contre Léo talks about HIV and is aimed at young adults; he made it into a film in 2002. He wrote other books for young adults throughout the late 1990s. (...) A well-known director, he is considered an "auteur" in French cinema. His 2006 film Dans Paris has led him to be considered by French critics as the heir to the Nouvelle Vague cinema. In 2007, Les Chansons d'amour was one of the films selected to be in competition at the 2007 Cannes Film Festival. Wikipedia.
Image : UniFrance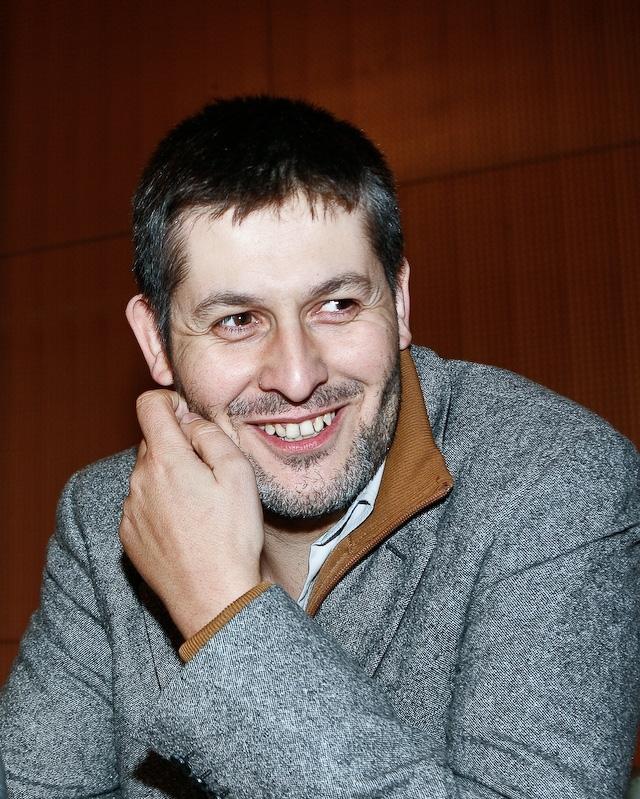 La musique d'Alex Beaupain dans le cinéma de Christophe Honoré : la débâcle des sentiments
Peut-on réellement parler de musique lorsque l'on évoque le duo Beaupain-Honoré ? Les chansons y sont comme autant de dialogues et précipitent l'action des personnages souvent empêtrés dans leurs sentiments. Ici, la musique ou plutôt la chanson est synonyme de « parler vrai » et donc de vérité...
Les chansons d'amour à Cannes
Alex Beaupain à propos de Les chansons d'amour
À propos de Les chansons d'amour
À propos de Christophe Honoré
Filmographie | réalisateur et scénariste