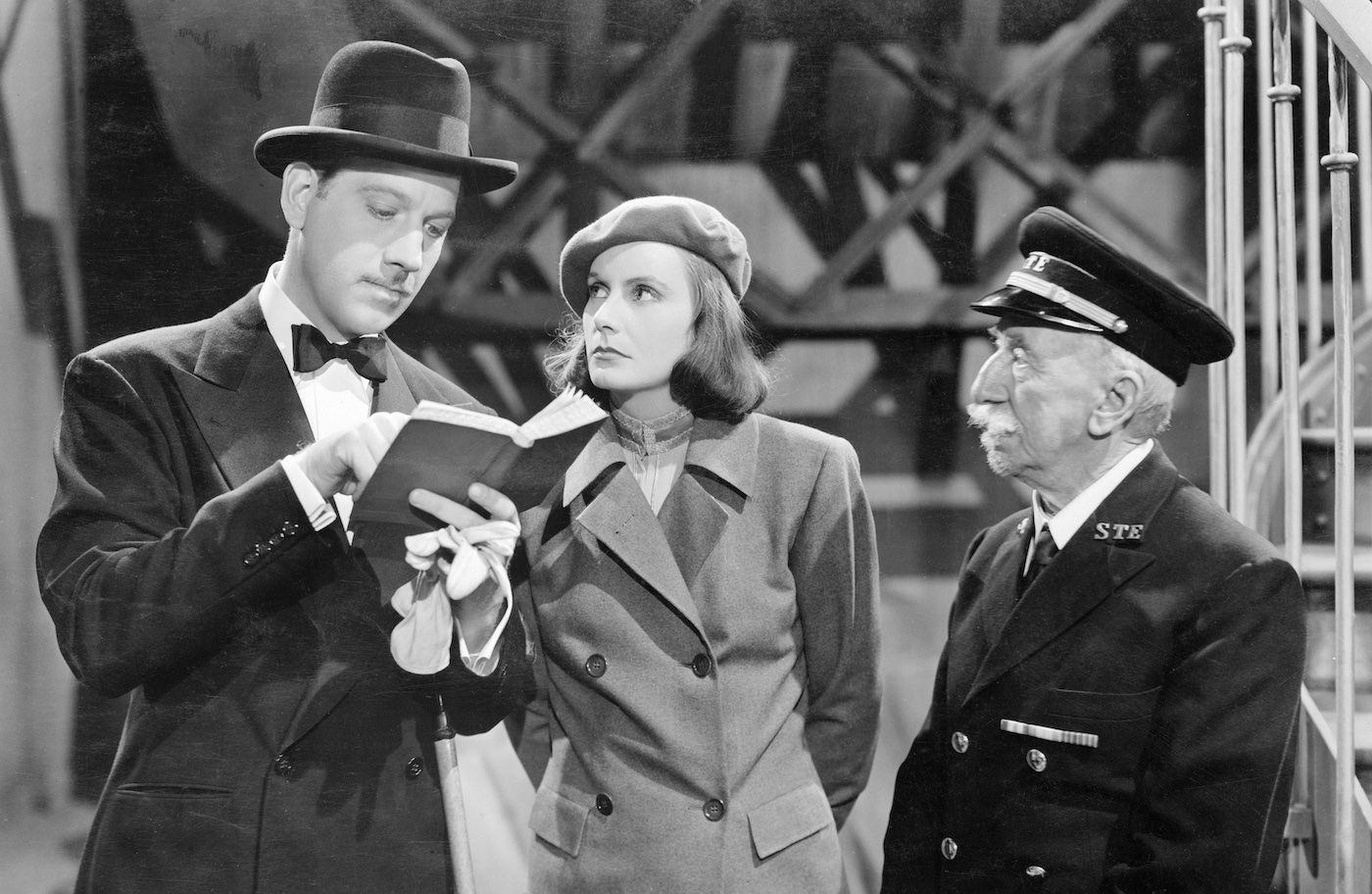 Ninotchka (English with French subtitles)
Location
Main screening room
Cycle
Making lists is an activity moviegoers are fond of. Every year, the same ritual: compilation of the ten best films, with comparative analyses, debates, heated discussions. But what about the ultimate list of the most outstanding films in the history of cinema? That is to say, those films that must be seen, those that have forever transformed the art of cinema, but also our way of seeing a culture, of understanding the world as well as our own lives? This program aims to tackle this challenge with nearly eighty films, produced between 1916 and 1960, while waiting for your lists!
Ninotchka
Directed by
Ernst Lubitsch
Language
English with French subtitles
Actors
Greta Garbo, Melvyn Douglas, Ina Claire
Synopsis
Ninotchka is sent to Paris by the Soviet authorities to keep an eye on three comrades who are a little too used to the charms of Western civilization. She meets Count d'Algout, an idle capitalist, along the way...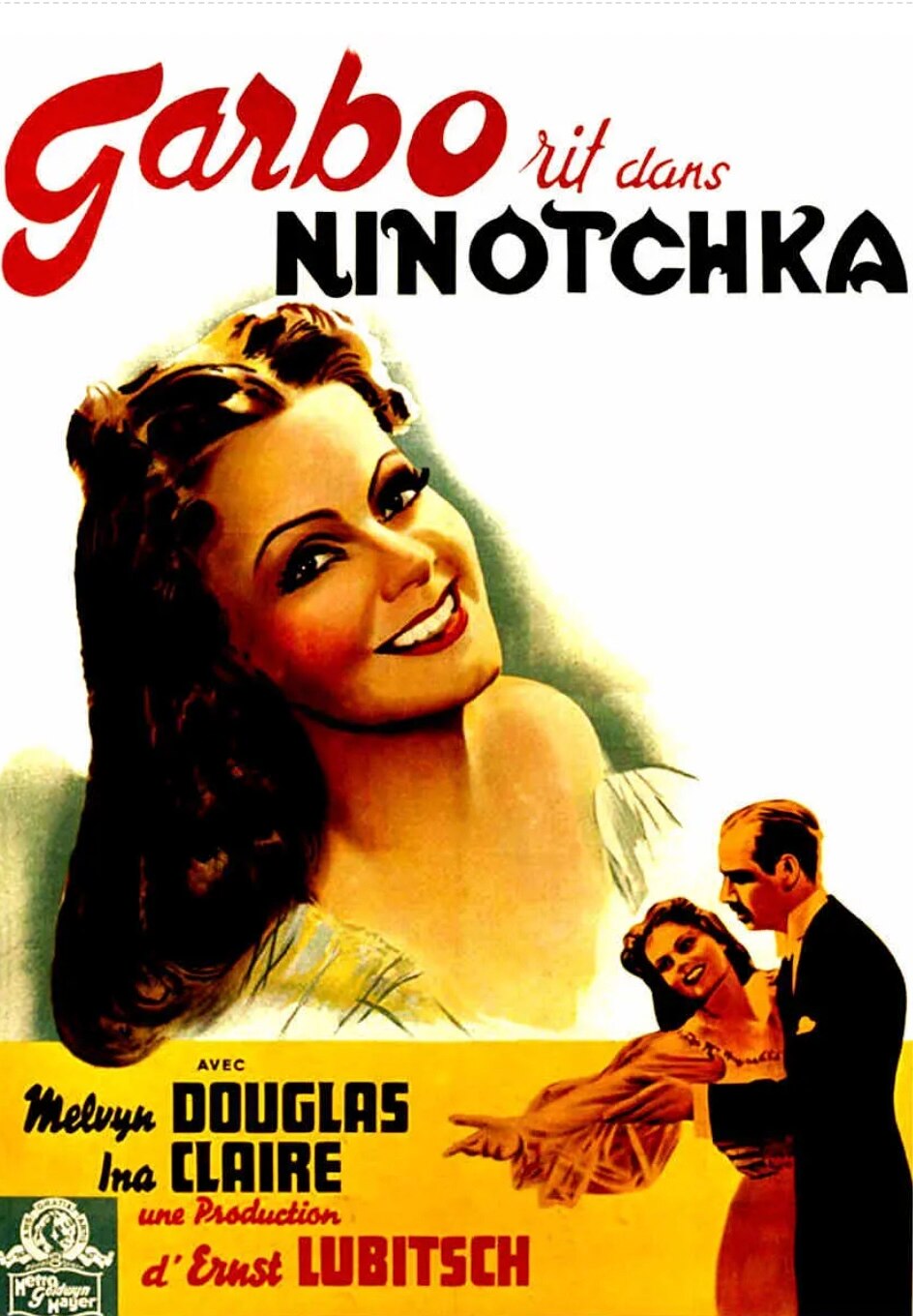 Ernst Lubitsch
Ernst Lubitsch (January 29, 1892 – November 30, 1947) was a German-born American film director, producer, writer, and actor. His urbane comedies of manners gave him the reputation of being Hollywood's most elegant and sophisticated director; as his prestige grew, his films were promoted as having the Lubitsch touch. Among his best known works are Trouble in Paradise, Design for Living, Ninotchka, The Shop Around the Corner, To Be or Not to Be and Heaven Can Wait. In 1946, he received an Honorary Academy Award for his distinguished contributions to the art of the motion picture. (Wikipedia)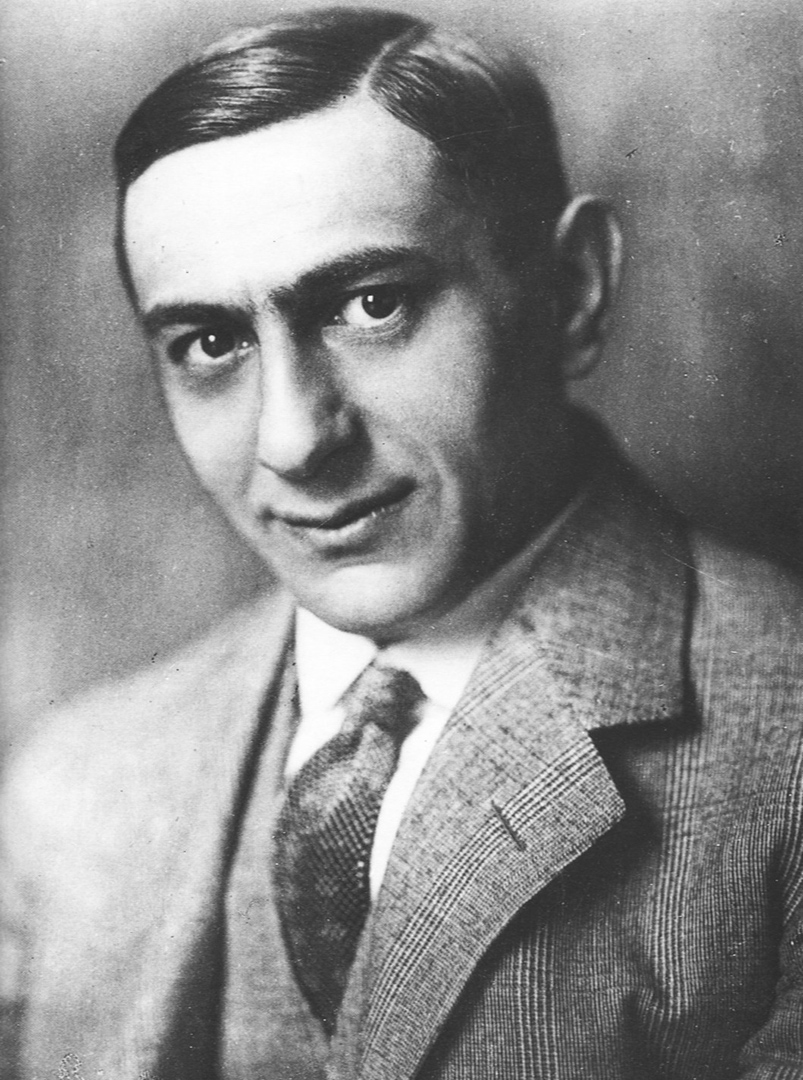 About Ninotchka
Greta Garbo: Nina Ivanovna Yakuchova, known as Ninotchka

Melvyn Douglas: Count Léon d'Algout

Ina Claire: Grand Duchess Swana

Béla Lugosi: Commissioner Razinin

Sig Ruman: Michael Simonavich Iranoff

Felix Bressart as Buljanoff

Alexander Granach: Kopalsky

Gregory GayeRakonin

Rolfe Sedan: The hotel manager

Edwin Maxwell: Mercier, the jeweler

Richard Carle: Gaston
About Ernst Lubitsch
In the USA
That Lady in Ermine 1948

Cluny Brown 1946

Heaven Can Wait 1943

To Be or Not to Be  1942

That Uncertain Feeling . 1941

The Shop Around the Corner 1940

Ninotchka 1939

Bluebeard's Eighth Wife 1938

Angel 1937

Desire  1936

The Merry Widow 1934

Design for Living 1933

If I Had a Million 1932

Trouble in Paradise 1932

One Hour with You 1932

Broken Lullaby 1932

The Smiling Lieutenant . 1931

Paramount on Parade 1930

Monte Carlo 1930

The Love Parade 1929

Eternal Love 1929

The Student Prince in Old Heidelberg 1928

The Patriot 1928

So This Is Paris 1926

Lady Windermere's Fan 1925

Kiss Me Again . 1925

Three Women 1924

The Marriage Circle 1924

Forbidden Paradise 1924

Rosita 1923
In Germany
Flamme, Die . 1922

The Loves of Pharaoh . 1922

One Arabian Night . 1921

The Wildcat 1921

Sumurun  (One Arabian Night) 1920

Romeo und Julia im Schnee 1920

Kohlhiesels Tochter 1920

Anne Boleyn . 1920

Madame Du Barry 1919

Meine Frau, die Filmschauspielerin 1919

Doll, The (1919) 1919

Austernprinzessin, Die  (Oyster Princess) 1919

Puppe, Die 1919

Rausch 1919

The Eyes of the Mummy 1918

Fall Rosentopf, Der 1918

Meyer aus Berlin . 1918

Carmen 1918

Rodelkavalier, Der 1918

Das Madel vom Ballet 1918

Ich möchte kein Mann sein . 1918

Madel vom Ballett, Das 1918

Marionetten . 1918

Fidele Gefangnis, Das 1917

Prinz Sami 1917

Blusenkonig, Der 1917

Ossi's Tagebuch . 1917

The Merry Jail 1917

Wenn vier dasselbe tun 1917

Neue Nase, Die 1916

Als ich tot war 1916

Gemischte Frauenchor, Der 1916

Schonste Geschenk, Das 1916

Schuhpalast Pinkus . 1916

G.m.b.H. Tenor, Der 1916

Kasekonig Hollander 1916

Aufs Eis gefuhrt 1915

Letzte Anzug, Der 1915

Kraftmeyer, Der 1915

Fraulein Seifenschaum 1915

Blindekuh 1915

Zucker und Zimt . 1915

Sein einziger Patient 1915