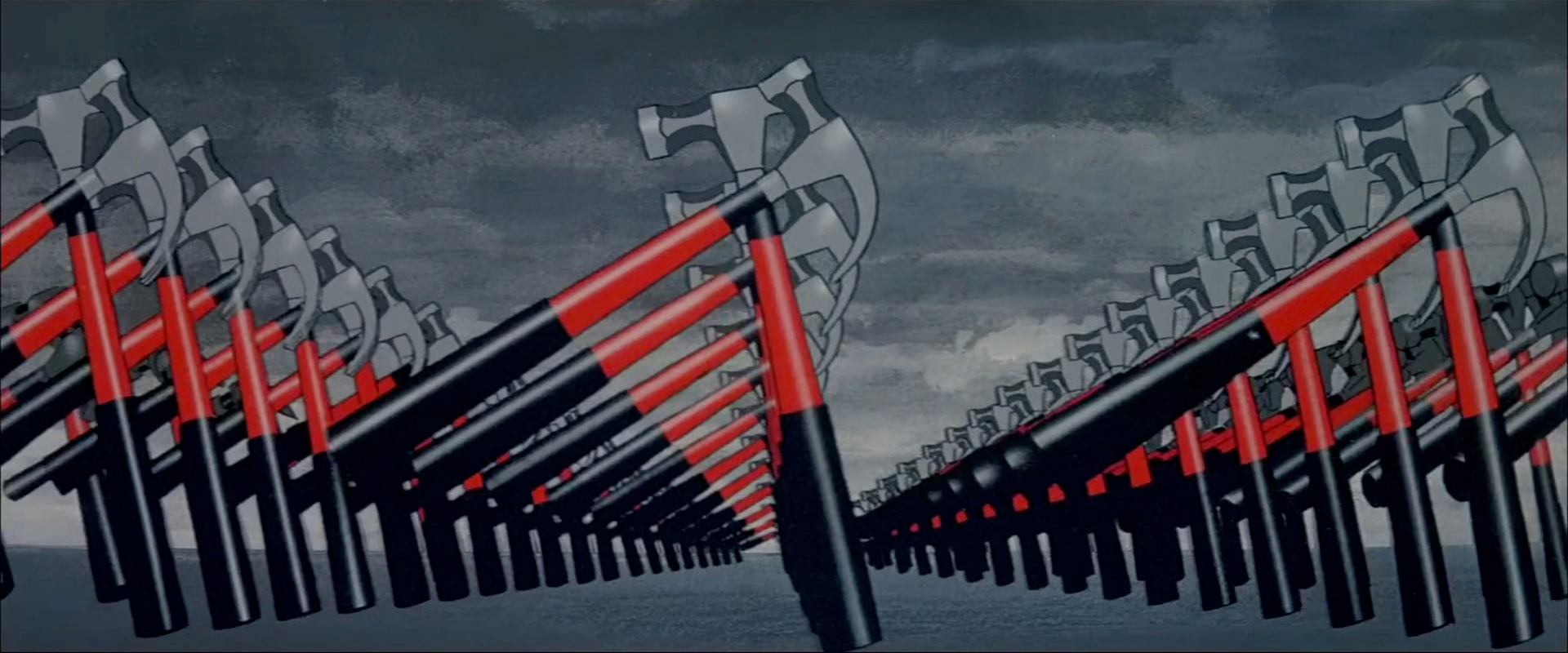 Pink Floyd: The Wall (VOA)
Location
Main screening room
Cycle
Our summer cycle will be festive or not. Sound and image, song and dance, instrument and breathing, strings and gestures: so many possible combinations to express what cinema and music can achieve and express together. Musicals, concert films, catchy music. Jazz, classical, contemporary, disco, punk... Revolt and enchantment, distress and emphasis, joy and rhythm, melancholy and bass, laughter and stridency: diverse expressions characterizing cinema and music's historical alliance, will definitely make us fly, dream, dance!
From the 30's to the present day and across all possible genres, this cycle aims to open our minds at a time when we most need it. The first week of July will be an eventful one, as the cycle will open with several evenings in cabaret mode, where we will present for the first time concert films produced in Quebec during the confinement, with the participation of major artists of the current music scene: Klô Pelgag, Marie Davidson and Godspeed You! Black Emperor.
An unforgettable rock opera
Pink Floyd: The Wall
Actors
Bob Geldof, Christine Hargreaves, James Laurenson, Bob Hoskins, Eleanor David, Kevin McKeon
Genre
Drama, Rock Music, Animation
Synopsis
The film tells the story of rock singer "Pink" who is sitting in his hotel room in Los Angeles, burnt out from the music business and only able to perform on stage with the help of drugs. Based on the 1979 double album The Wall by Pink Floyd, the film begins in Pink's youth where he is crushed by the love of his mother. Several years later he is punished by the teachers in school because he is starting to write poems. Slowly he begins to build a wall around himself to be protected from the world outside. That screening is also a tribute to Alan Parker, who died in July 2020.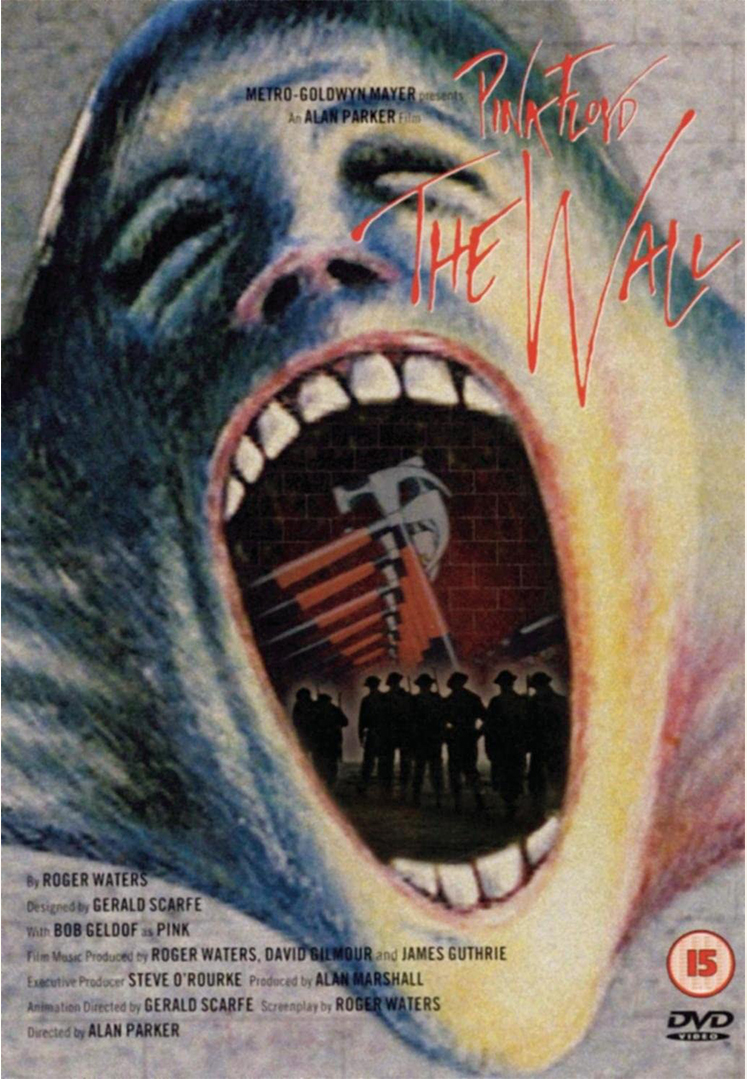 BAFTA Awards - 1983
Best Original Song - Roger Waters - For the song "Another Brick in the Wall".
Alan Parker
Sir Alan William Parker was an English filmmaker. His early career, beginning in his late teens, was spent as a copywriter and director of television advertisements. After about ten years of filming adverts, many of which won awards for creativity, he began screenwriting and directing films. Parker was known for using a wide range of filmmaking styles and working in differing genres. Wikipedia.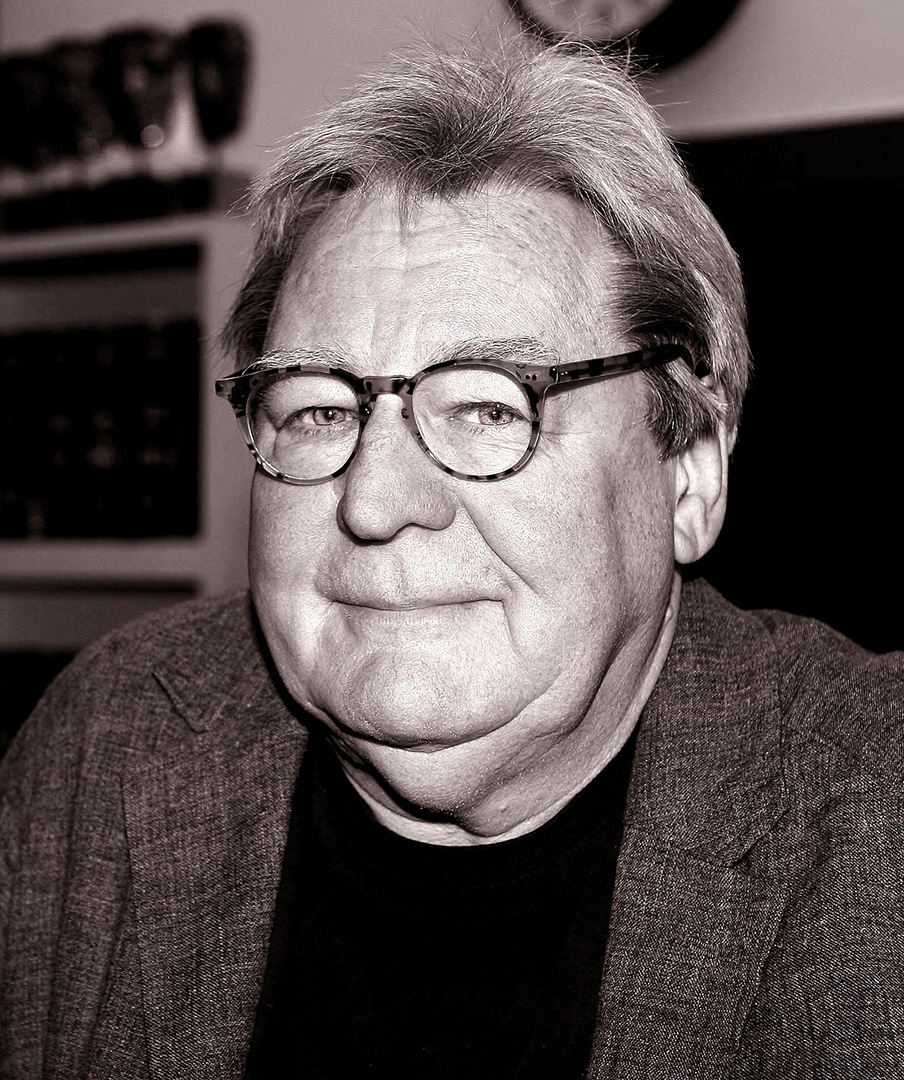 Bob Geldof : Pink

Christine Hargreaves : Pink's Mother

James Laurenson : J.A. Pinkerton (Pink's Father)

Eleanor David : Pink's Wife

Kevin McKeon : Young Pink

Bob Hoskins : Rock and Roll Manager

David Bingham : Little Pink

Jenny Wright : American Groupie

Alex McAvoy : Teacher

Ellis Dale : English Doctor

James Hazeldine : Lover

Ray Mort : Playground Father

Margery Mason : Teacher's Wife (as Marjorie Mason)

Robert Bridges : American Doctor

Michael Ensign : Hotel Manager
About Alan Parker
Filmography of Alan Parker
2003 The Life of David Gale

1999 Angela's Ashes

1997 Madonna: Another Suitcase in Another Hall (Video short)

1996 Madonna: Don't Cry for Me Argentina (Video short) (uncredited)

1996 Evita

1996 Madonna: You Must Love Me (Video short)

1994 The Road to Wellville

1992 The Commitments: Mustang Sally (Video short)

1991 The Commitments

1990 Come See the Paradise

1990 Renegade MTV Special (TV Movie)

1988 Mississippi Burning

1987 Angel Heart

1984 Birdy

1982 Pink Floyd: Hey You (Video short)

1982 Pink Floyd: Another Brick in the Wall Part 2 (Version 2) (Video short)

1982 Pink Floyd: The Wall

1982 Shoot the Moon

1980 Irene Cara: Out Here on My Own (Video short)

1980 Fame

1978 Midnight Express

1976 No Hard Feelings (TV Movie)

1976 Bugsy Malone

1975 The Evacuees (TV Movie)

1975 Parker Pens: Finishing School (Video)

1974 Our Cissy (Short)

1974/I Footsteps (Short)