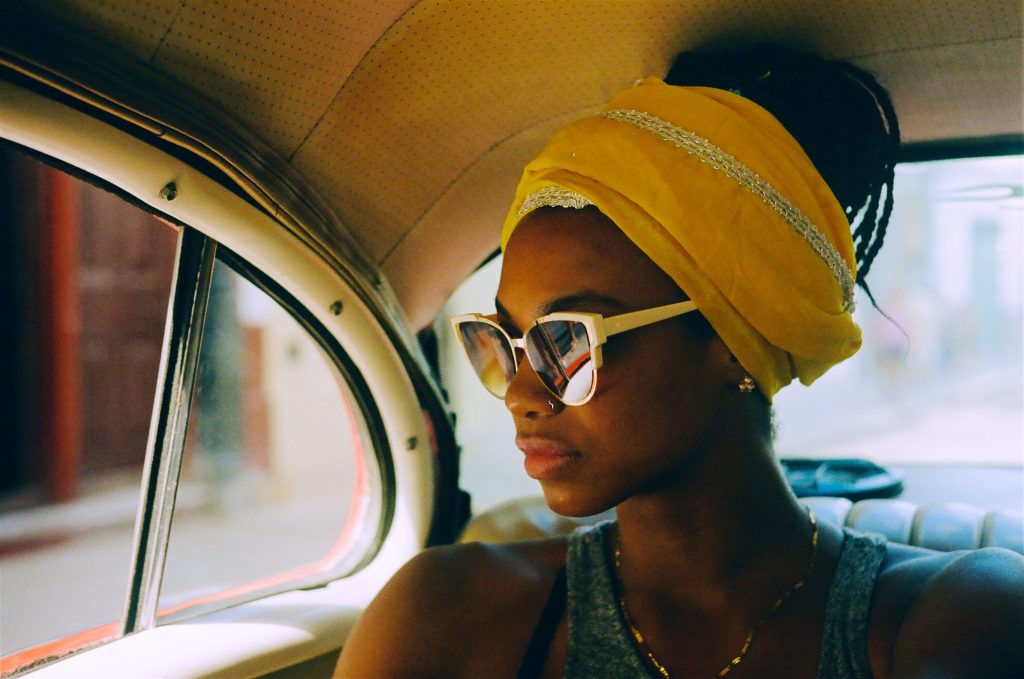 Thursday
, September 30th, 2021
at 20:30
Thursday
, September 30th, 2021
at 20:30
Location
Fernand-Seguin screening room
Date
September 20th - 30th, 2021
Cycle
Le Centre d'art et d'essai de la Cinémathèque québécoise (CAECQ) a pour mission de programmer prioritairement des documentaires et des fictions indépendantes québécoises, mais également des documentaires internationaux, des films d'animation et des films étrangers sous-titrés en français en privilégiant les occasions de rencontres entre le public et les artisans des films. Sa programmation est présentée conjointement à celle de la Cinémathèque québécoise sous la mention Nouveauté.
Sin La Habana
Directed by
Kaveh Nabatian
Language
Spanish with French subtitles
Actors
Yonah Acosta Gonzalez, Aki Yaghoubi, Evelyn Castroda O'Farrill, Julio Cesar Hong Oritz, Ahlam Gholami
Synopsis
Leonardo and Sara, a young Afro-Cuban couple, are desperate to leave the island. They decide that the best way to emigrate is for Leonardo to seduce a foreign woman, get legal status in another country, and then send for Sara. The woman they choose is Nasim, an Iranian-Canadian divorcée who is running from an oppressive past and yearning to have fun for the first time in her life.
When Leonardo convinces Nasim to marry him, he is able to move to Montreal, but his plan derails when real emotions get in the way.
Mosaic International South Asian Film Festival - 2020
Best Cinematography

Best First Feature

Best Editing

Best Screenplay

Best Sound Design

Best Production Design
Festival du Nouveau Cinéma - 2020
Outstanding Canadian Film
Kaveh Nabatian
Kaveh Nabatian has won numerous awards as a director and cinematographer for his fiction and documentary films, including the Best New Filmmaker Award at Toronto's Reelworld Film Festival and Concordia's Mel Hoppenheim Award for Most Outstanding Achievement in Film Production. Kaveh is especially concerned with the relationship between aesthetic form and inner content. An accomplished musician, he has composed and recorded several soundtracks and albums, as well as performing as a member of the avant-chamber ensemble bell orchestre. Canadian Filmmakers Distribution Centre.
Filmography
2021 Sin La Habana

2019 The Seven Last Words

2014 100% T-Shirt (TV documentary)

2002 645 Wellington (collective documentary)