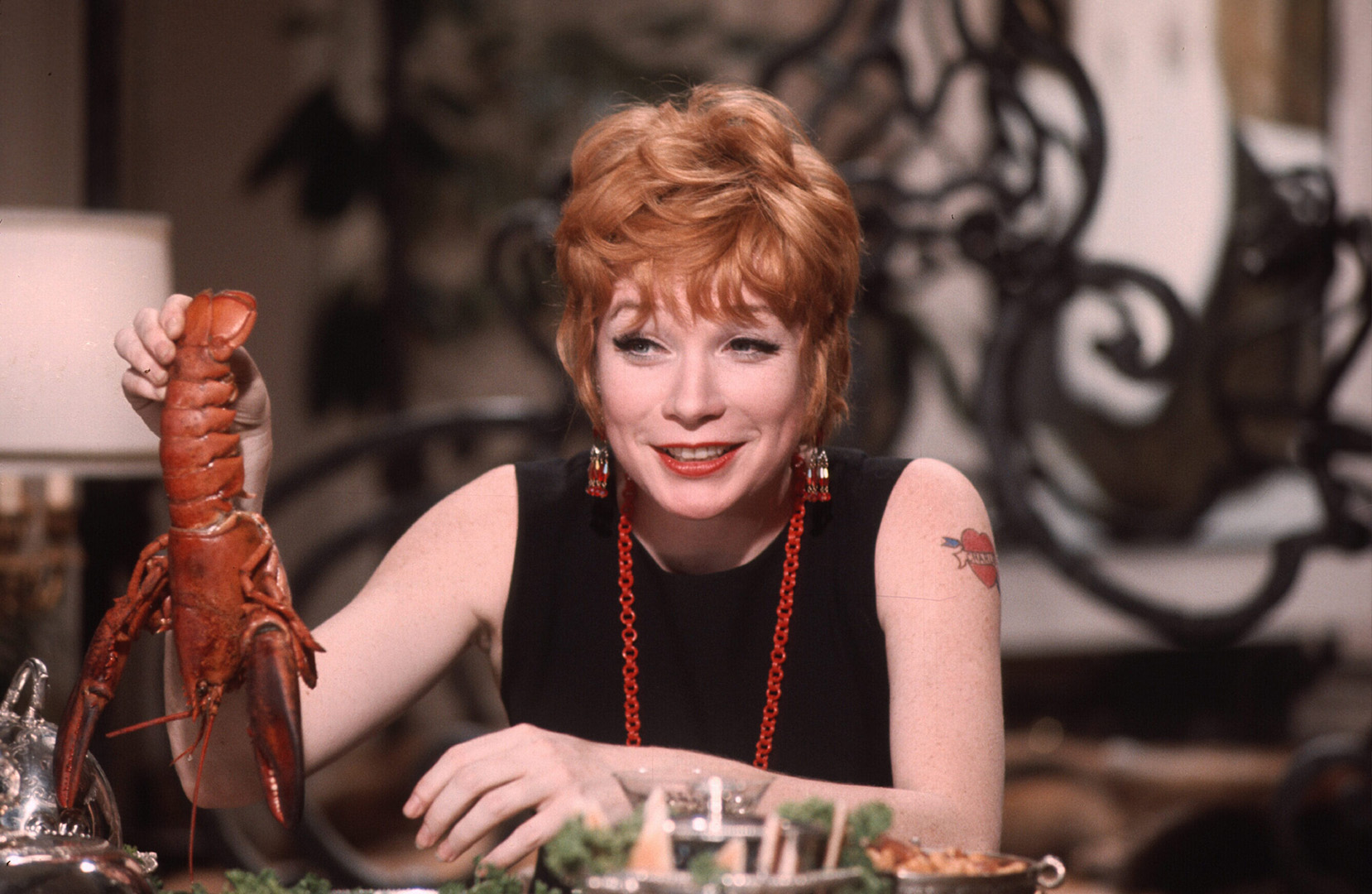 Location
Main screening room
Cycle
Our summer cycle will be festive or not. Sound and image, song and dance, instrument and breathing, strings and gestures: so many possible combinations to express what cinema and music can achieve and express together. Musicals, concert films, catchy music. Jazz, classical, contemporary, disco, punk... Revolt and enchantment, distress and emphasis, joy and rhythm, melancholy and bass, laughter and stridency: diverse expressions characterizing cinema and music's historical alliance, will definitely make us fly, dream, dance!
From the 30's to the present day and across all possible genres, this cycle aims to open our minds at a time when we most need it. The first week of July will be an eventful one, as the cycle will open with several evenings in cabaret mode, where we will present for the first time concert films produced in Quebec during the confinement, with the participation of major artists of the current music scene: Klô Pelgag, Marie Davidson and Godspeed You! Black Emperor.
Based on the Fellini's movie Nights of Cabiria.
Sweet Charity
Actors
Shirley MacLaine, John McMartin, Ricardo Montalbán, Sammy Davis Jr.
Synopsis
Charity Hope Valentine works as a taxi dancer along with her friends, Nickie and Helene. She longs for love, but has bad luck with men, first seen when her married boyfriend, Charlie, pushes her off Gapstow Bridge in Central Park and steals her life savings of $427. (Wikipedia)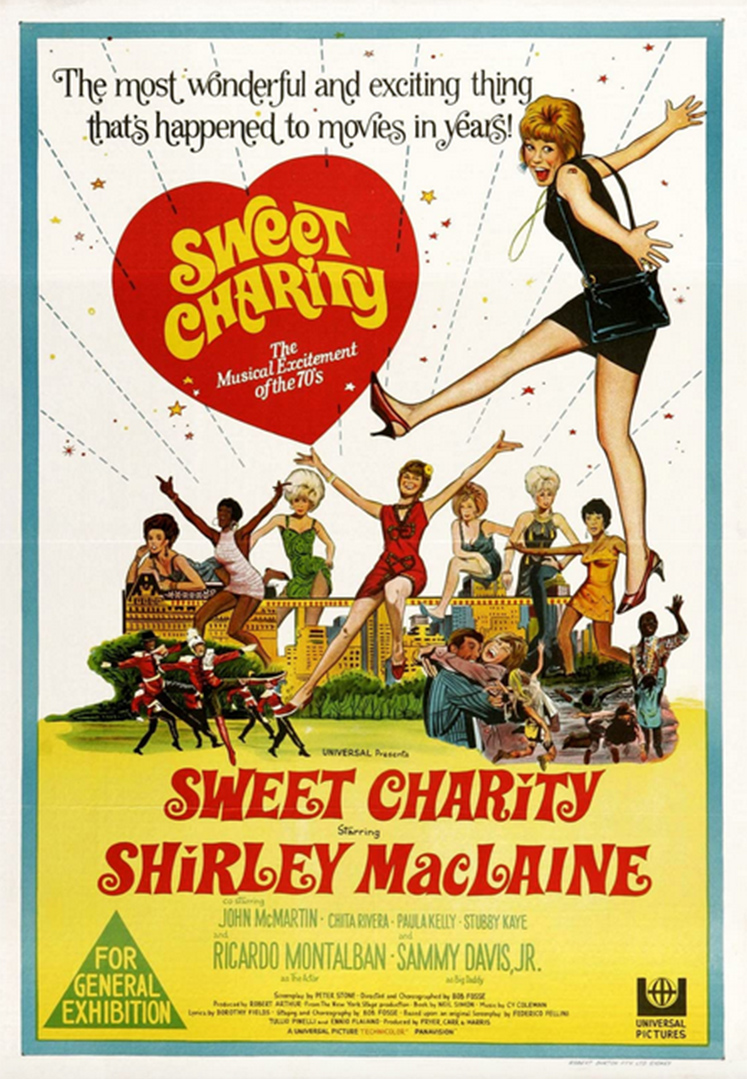 Laurel Awards 1970
Prix du meilleur film musical
Prix de la meilleure interprète féminine dans une comédie
Shirley MacLaine
Bob Fosse
**Robert Louis Fosse ** (June 23, 1927 – September 23, 1987) was an American dancer, musical-theatre choreographer, actor, theatre director, and filmmaker. He directed and choreographed musical works on stage and screen, including the stage musicals The Pajama Game (1954), Damn Yankees (1955), Sweet Charity (1966), and Chicago (1975). His films include Sweet Charity (1969), Cabaret (1972), Lenny (1975), and All That Jazz (1979). (Wikipedia)
Image : Masterworks Broadway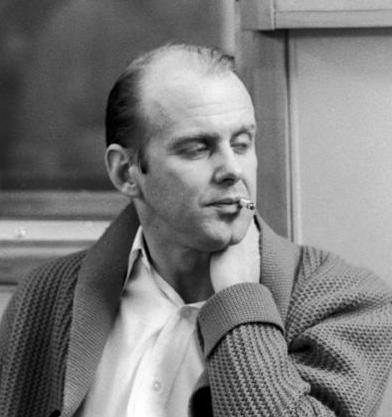 Extrait | Hey Big Spender
Remake du film de Federico Fellini, Les nuits de Cabiria (1957). Le personnage de Charity, inspiré par celui de Giulietta Masina, héroïne des Nuits de Cabiria, rappelle davantage deux rôles de filles légères que Shirley MacLaine tint précédemment, Ginnie dans Comme un torrent (1958) et Irma la Douce (1963).
About Sweet charity
Shirley MacLaine : Charity Hope Valentine

John McMartin : Oscar Lindquist

Chita Rivera : Nickie

Paula Kelly : Hélène

Stubby Kaye : Herman « führer »

Ricardo Montalbán : Vittorio Vitale

Barbara Bouchet : Ursula

Sammy Davis Jr. : « Big Daddy »
About Bob Fosse
1969 : Sweet Charity

1972 : Cabaret

1974 : Lenny

1980 : All That Jazz

1983 : Star 80