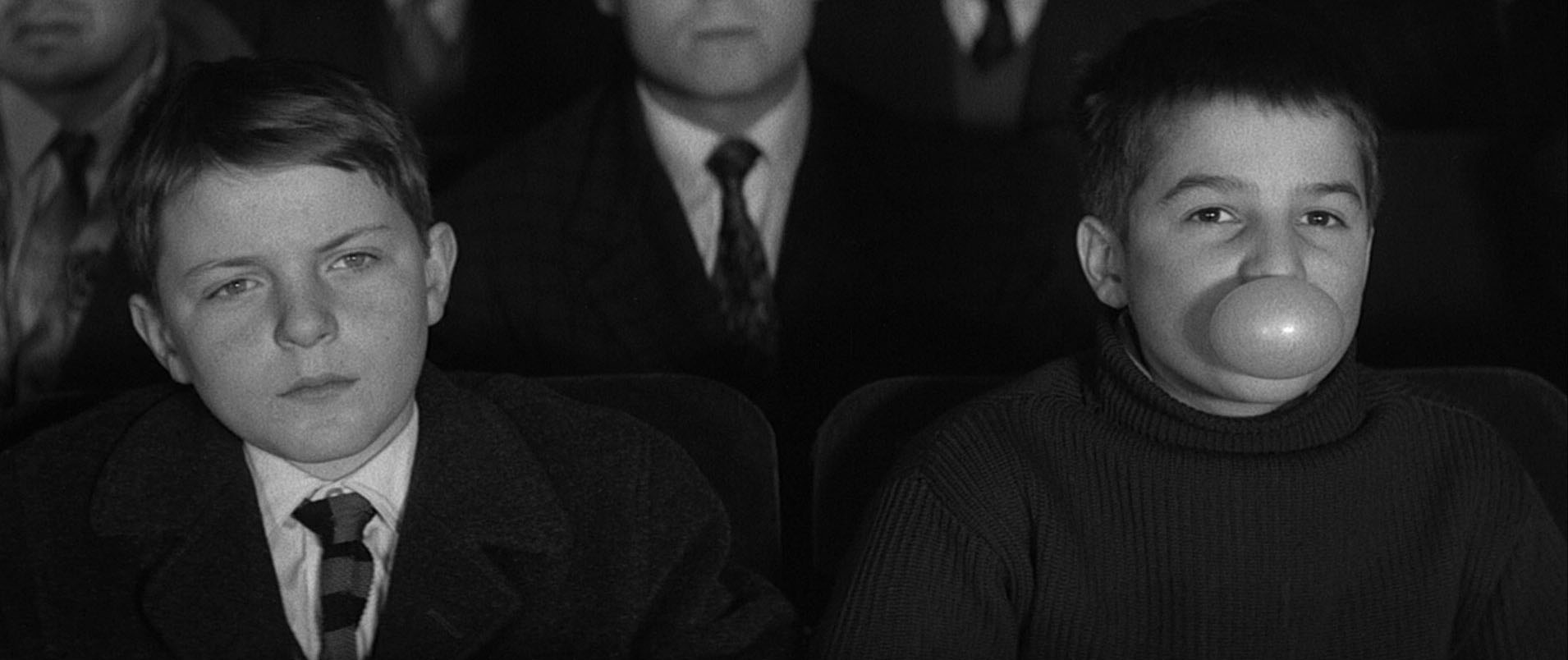 Location
Main screening room
Cycle
Making lists is an activity moviegoers are fond of. Every year, the same ritual: compilation of the ten best films, with comparative analyses, debates, heated discussions. But what about the ultimate list of the most outstanding films in the history of cinema? That is to say, those films that must be seen, those that have forever transformed the art of cinema, but also our way of seeing a culture, of understanding the world as well as our own lives? This program aims to tackle this challenge with nearly eighty films, produced between 1916 and 1960, while waiting for your lists!
The 400 Blows
Directed by
François Truffaut
Actors
Jean-Pierre Léaud, Claire Maurier
Synopsis
Unhappy in his family, the young Antoine Doinel commits petty theft. Placed in a center for young offenders, he escapes.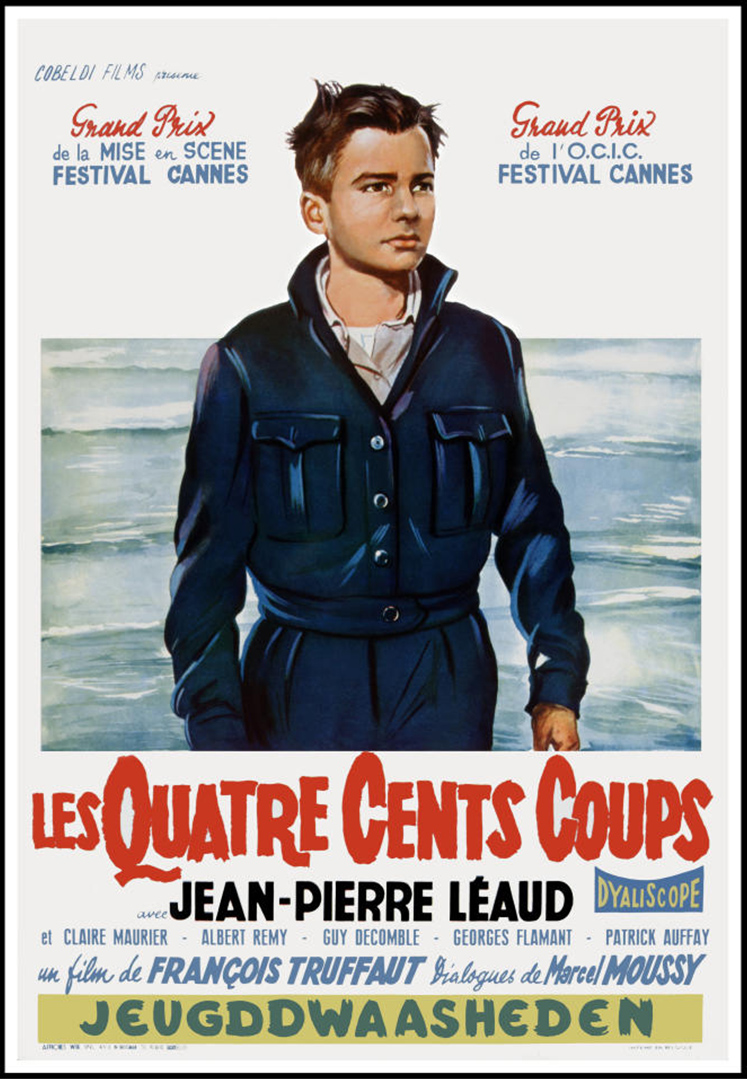 Cannes Film Festival - 1959
François Truffaut
François Roland Truffaut (6 February 1932 – 21 October 1984) was a French film director, screenwriter, producer, actor, and film critic. He is widely regarded as one of the founders of the French New Wave. After a career of more than 25 years, he remains an icon of the French film industry, having worked on over 25 films. Truffaut's film The 400 Blows is a defining film of the French New Wave movement, and has four sequels, Antoine et Colette, Stolen Kisses, Bed and Board, and Love on the Run, made between 1958 and 1979. Truffaut's 1973 film Day for Night earned him critical acclaim and several awards, including the BAFTA Award for Best Film and the Academy Award for Best Foreign Language Film.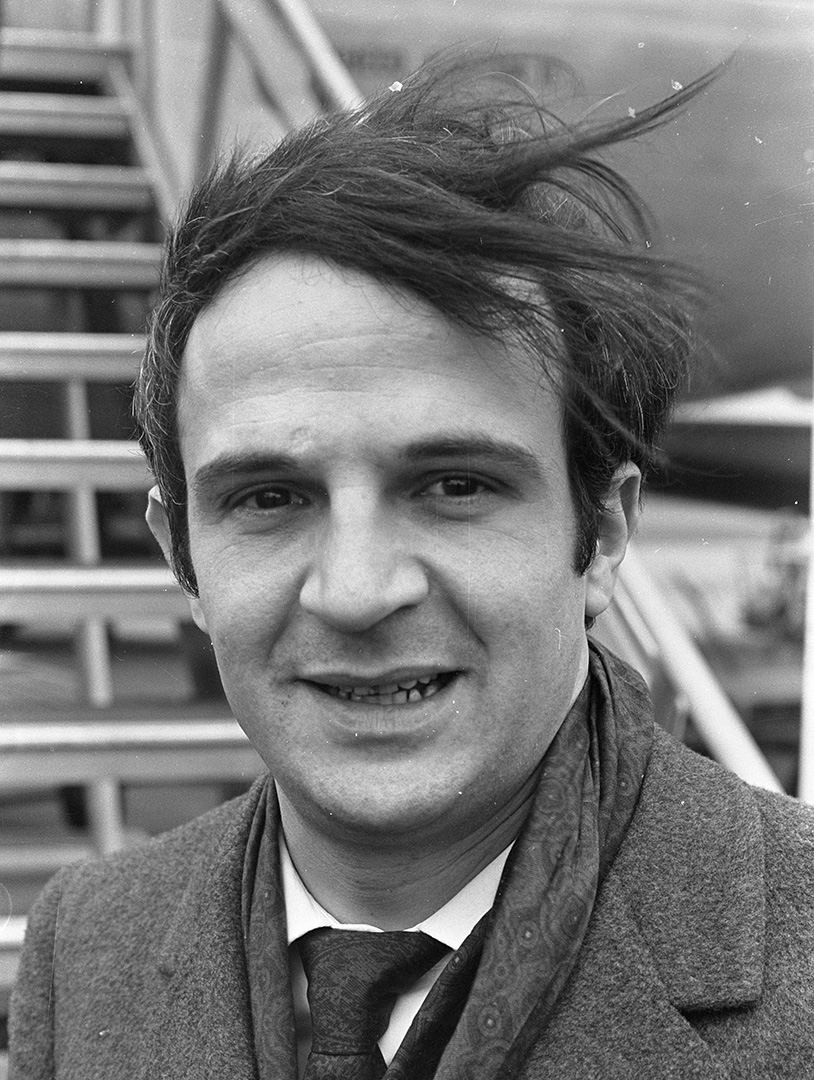 There is now among us, no longer a gifted and promising beginner, but a true French filmmaker, who is the equal of the greatest, and whose name is François Truffaut.
François Truffaut - Les quatre cents coups (1975)
About Les 400 coups
Jean-Pierre Léaud as Antoine Doinel

Albert Rémy as Julien Doinel, Antoine's stepfather

Claire Maurier as Gilberte Doinel, Antoine's mother

Guy Decomble as Sourpuss, School teacher

Patrick Auffay as René Bigey, Antoine's best friend

Georges Flamant as Monsieur Bigey, René's father

Pierre Repp as an English teacher

Daniel Couturier as Betrand Mauricet

Luc Andrieux as Le professeur de gym

Robert Beauvais as director of the school

Yvonne Claudie as Mme Bigey

Marius Laurey as L'inspecteur Cabanel

Claude Mansard as the examining magistrate

Jacques Monod as commissioner

Henri Virlojeux as the night watchman

Jeanne Moreau as a woman looking for her dog

Jean-Claude Brialy as a man trying to pick up a woman
About François Truffaut
1959 : Les Quatre Cents Coups

1960 : Tirez sur le pianiste

1961 : Tire-au-flanc 62 coréalisé avec Claude de Givray

1962 : Jules et Jim

1964 : La Peau douce

1966 : Fahrenheit 451

1968 : La mariée était en noir

1968 : Baisers volés

1969 : La Sirène du Mississipi

1970 : L'Enfant sauvage

1970 : Domicile conjugal

1971 : Les Deux Anglaises et le Continent

1972 : Une belle fille comme moi

1973 : La Nuit américaine (Oscar du meilleur film en langue étrangère)

1975 : L'Histoire d'Adèle H.

1976 : L'Argent de poche

1977 : L'Homme qui aimait les femmes

1978 : La Chambre verte

1979 : L'Amour en fuite

1980 : Le Dernier Métro (César du meilleur film et César du meilleur réalisateur)

1981 : La Femme d'à côté

1983 : Vivement dimanche !
François Truffaut en 9 minutes - Blow Up - ARTE