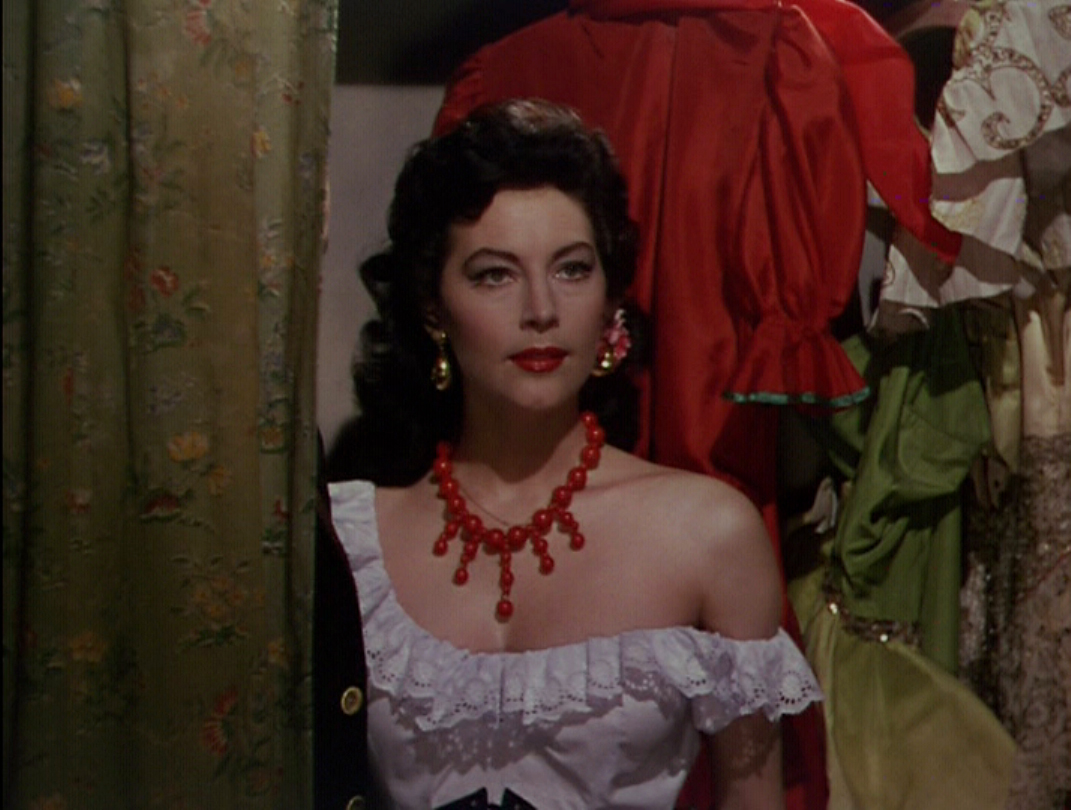 The Barefoot Contessa (French version)
Location
Main screening room
Cycle
Making lists is an activity moviegoers are fond of. Every year, the same ritual: compilation of the ten best films, with comparative analyses, debates, heated discussions. But what about the ultimate list of the most outstanding films in the history of cinema? That is to say, those films that must be seen, those that have forever transformed the art of cinema, but also our way of seeing a culture, of understanding the world as well as our own lives? This program aims to tackle this challenge with nearly eighty films, produced between 1916 and 1960, while waiting for your lists!
The Barefoot Contessa
Directed by
Joseph L. Mankiewicz
Actors
Ava Gardner, Humphrey Bogart, Edmond O'Brien
Synopsis
Dancer in a club in Madrid, Maria Vargas, noticed for her beauty and her charm, is recruited to play in movies. In a short time, she becomes a great Hollywood star, admired by all. But she is not entirely satisfied with this life.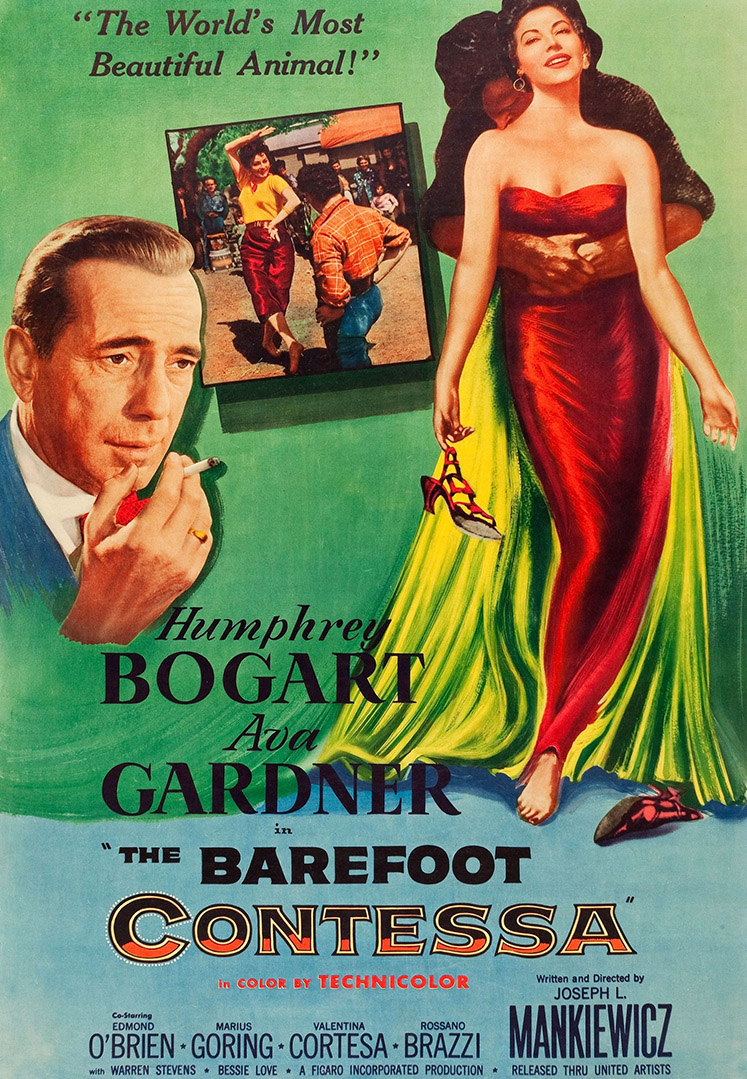 Joseph L. Mankiewicz
Joseph L. Mankiewicz was born in 1909 in Pennsylvania to German immigrants. After studying in the United States and working in the film industry in Germany, he joined his brother Herman, a screenwriter in Hollywood, and began writing a few scripts himself before moving into production. In 1942, he signed his first film as a director when he replaced Ernst Lubitsch on the set of Dragonwyck. Mankiewicz continued to shoot throughout the 1940s and 1950s, making some of the most notable films of those decades: A Letter to Three Wives, All About Eve, Julius Caesar, The Barefoot Contessa, Suddenly, Last Summer... He then agreed to resume shooting the oversized Cleopatra, which consumed him for three years and ended in bitterness. He directed a few more films and then ended his career after a last unanimously acclaimed work, Sleuth, in 1972.
About La comtesse aux pieds nus
Humphrey Bogart as Harry Dawes

Ava Gardner as Maria Vargas

Edmond O'Brien as Oscar Muldoon

Marius Goring as Alberto Bravano

Valentina Cortese (billed as Valentina Cortesa) as Eleanora (Eleonora) Torlato-Favrini

Rossano Brazzi as Count Vincenzo Torlato-Favrini

Elizabeth Sellars as Jerry Dawes

Warren Stevens as Kirk Edwards

Franco Interlenghi as Pedro Vargas

Mari Aldon as Myrna

Alberto Rabagliati as Nightclub proprietor

Enzo Staiola as Busboy

Maria Zanoli as Maria's Mother

Renato Chiantoni as Maria's Father

Bill Fraser as J. Montague Brown

John Parrish as Mr. Black

Jim Gerald as Mr. Blue

Diana Decker as Drunken Blonde

Riccardo Rioli as Gypsy Dancer

Tonio Selwart as The Pretender

Margaret Anderson as The Pretender's Wife

Gertrude Flynn as Lulu McGee

John Horne as Hector Eubanks

Bessie Love as Mrs. Eubanks

Bob Christopher as Eddie Blake

Anna Maria Paduan as Chambermaid

Carlo Dale as Chauffeur
About J.L. Mankiewicz
1946 : Le Château du dragon (Dragonwyck) (+ scénariste)

1946 : Quelque part dans la nuit (Somewhere in the Night) (+ scénariste)

1947 : Un mariage à Boston (The Late George Apley)

1947 : L'Aventure de madame Muir (The Ghost and Mrs. Muir)

1948 : L'Évadé de Dartmoor (Escape)

1949 : Chaînes conjugales (A Letter to Three Wives) (+ scénariste)

1949 : La Maison des étrangers (House of Strangers)

1950 : La porte s'ouvre (No Way Out) (+ scénariste)

1950 : Ève42 (All about Eve) (+ scénariste)

1951 : On murmure dans la ville (People Will Talk) (+ scénariste)

1952 : L'Affaire Cicéron (Five Fingers) (+ scénariste)

1953 : Jules César (Julius Caesar) (+ scénariste), adaptation de la pièce de William Shakespeare

1954 : La Comtesse aux pieds nus (The Barefoot Contessa) (+ scénariste, producteur)

1955 : Blanches colombes et vilains messieurs31 (Guys and Dolls) (+ scénariste)

1958 : Un Américain bien tranquille (The Quiet American) (+ scénariste)

1959 : Soudain l'été dernier (Suddenly Last Summer)

1963 : Cléopâtre (Cleopatra) (+ scénariste)

1964 : A Carol for Another Christmas (TV)

1967 : Guêpier pour trois abeilles (The Honey Pot), film inspiré par la pièce Volpone de Ben Jonson (+ scénariste)

1970 : King : de Montgomery à Memphis (coréalisé avec Sidney Lumet)

1970 : Le Reptile (There Was a Crooked Man) (+ producteur)

1972 : Le Limier (Sleuth)