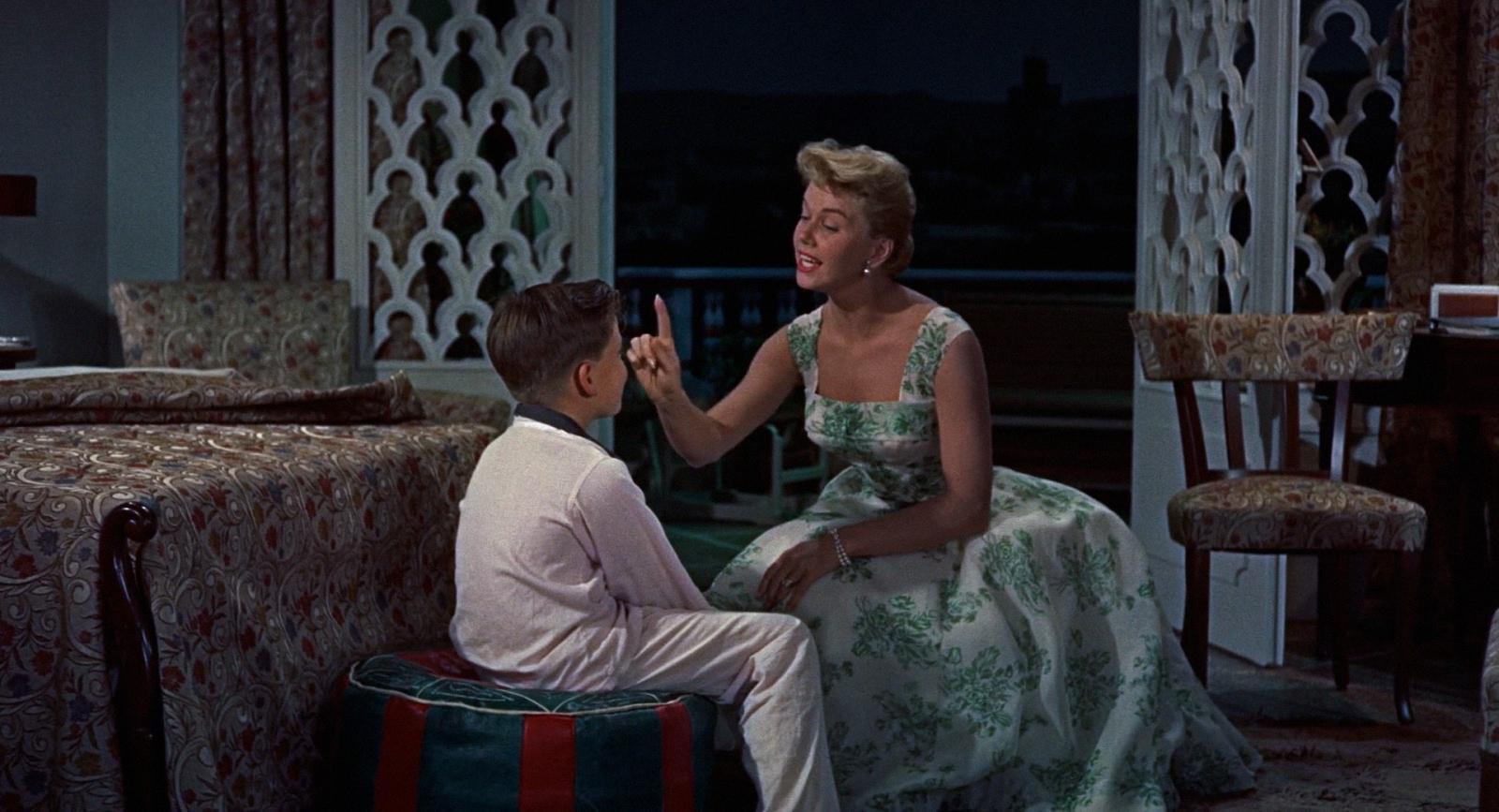 The Man Who Knew Too Much (VOSTF)
Location
Main screening room
Cycle
Our summer cycle will be festive or not. Sound and image, song and dance, instrument and breathing, strings and gestures: so many possible combinations to express what cinema and music can achieve and express together. Musicals, concert films, catchy music. Jazz, classical, contemporary, disco, punk... Revolt and enchantment, distress and emphasis, joy and rhythm, melancholy and bass, laughter and stridency: diverse expressions characterizing cinema and music's historical alliance, will definitely make us fly, dream, dance!
From the 30's to the present day and across all possible genres, this cycle aims to open our minds at a time when we most need it. The first week of July will be an eventful one, as the cycle will open with several evenings in cabaret mode, where we will present for the first time concert films produced in Quebec during the confinement, with the participation of major artists of the current music scene: Klô Pelgag, Marie Davidson and Godspeed You! Black Emperor.
Hitchock's remake of his own classic from 1936.
The Man who knew too much
Directed by
Alfred Hitchcock
Language
English with french subtitles
Actors
James Stewart, Doris Day, Brenda de Banzie, Bernard Miles
Synopsis
People involved in perpetrating an assassination in Morocco conspire to eliminate the members of a family who have witnessed the killing.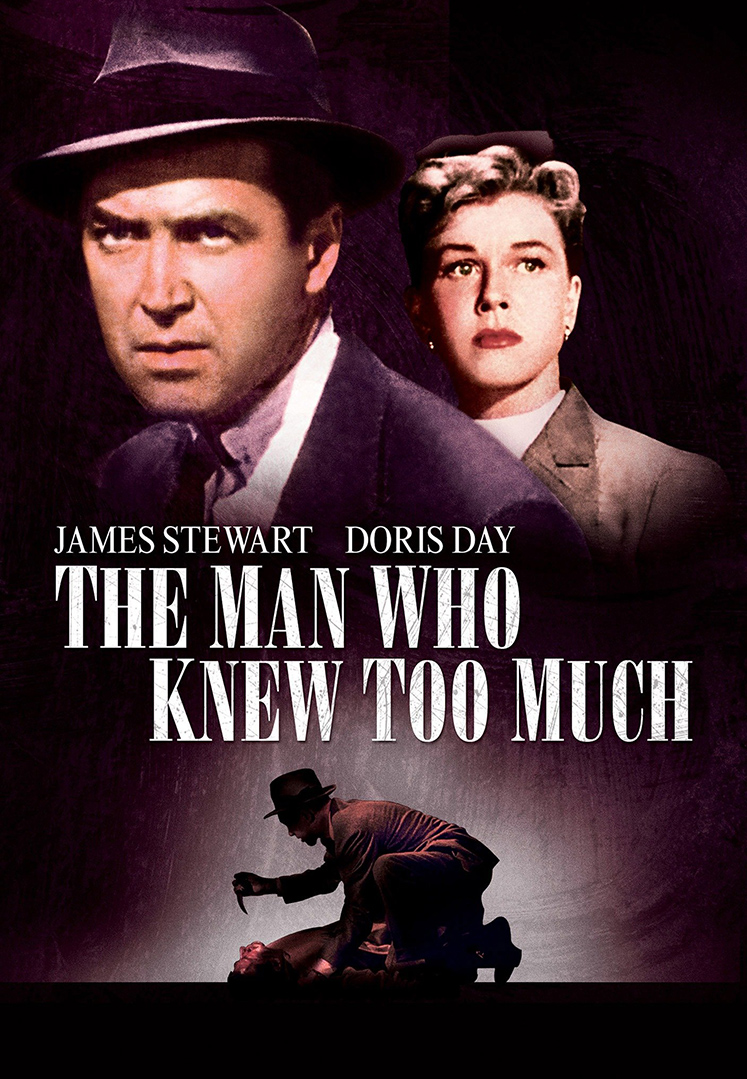 Oscars 1957
Best Music, Original Song : Jay Livingston and Ray Evans For the song "Whatever Will Be, Will Be (Que Sera, Sera)"
ASCAP Film and Television Music Awards 1990
ASCAP Award - Most Performed Feature Film Standards : Ray Evans and Jay Livingston For the song "Whatever Will Be, Will Be (Que Sera Sera)".
Alfred Hitchcock
Sir Alfred Hitchcock was an English film director, producer, and screenwriter. He is one of the most influential and widely studied filmmakers in the history of cinema. Known as the "Master of Suspense", he directed over 50 feature films in a career spanning six decades, becoming as well known as any of his actors thanks to his many interviews, his cameo roles in most of his films, and his hosting and producing the television anthology Alfred Hitchcock Presents (1955–65). His films garnered 46 Academy Award nominations including six wins, although he never won for Best Director despite having had five nominations. By 1939, Hitchcock was a filmmaker of international importance, and film producer David O. Selznick persuaded him to move to Hollywood. The "Hitchcockian" style includes the use of camera movement to mimic a person's gaze, thereby turning viewers into voyeurs, and framing shots to maximise anxiety and fear. Hitchcock made multiple films with some of the biggest stars of Hollywood, including four with Cary Grant in the 1940s and 50s, three with Ingrid Bergman in the last half of the 1940s, four with James Stewart over a ten-year span commencing in 1948, and three with Grace Kelly in the mid-1950s.
Le coup de cymbale meurtrier de "L'Homme qui en savait trop" d'Alfred Hitchcock
Bernard Herrmann est filmé à la tête de l'Orchestre Symphonique de Londres, Doris Day chante Que sera, sera et l'on assiste à une spectaculaire tentative d'assassinat en plein concert. Une scène mythique du cinéma. L'Homme qui en savait trop est peut-être le film le plus musical d'Alfred Hitchcock...
James Stewart : Dr. Benjamin McKenna

Doris Day : Josephine Conway McKenna

Brenda de Banzie : Lucy Drayton

Bernard Miles : Edward Drayton

Ralph Truman : Inspector Buchanan, Special Branch

Daniel Gélin : Louis Bernard

Mogens Wieth : Ambassador

Alan Mowbray : Val Parnell

Hillary Brooke : Jan Peterson

Christopher Olsen : Hank McKenna

Reggie Nalder : French Marksman

Richard Wattis : Albert Hall Assistant Manager

Noel Willman : Woburn, Special Branch

Alix Talton : Helen Parnell

Yves Brainville : French Police Inspector

Carolyn Jones : Cindy Fontaine

London Symphony Orchestra : Themselves

Bernard Herrmann : Conductor

Covent Garden Chorus : Themselves

Barbara Howitt : Self - Soloist
About Alfred Hitchcock
1976 Family Plot

1972 Frenzy (directed by)

1969 Topaz

1966 Torn Curtain

1964 Marnie

1963 The Birds

1962 The Alfred Hitchcock Hour (TV Series) (1 episode)

1955-1961 Alfred Hitchcock Presents (TV Series) (17 episodes)

1960 Psycho

1960 Startime (TV Series) (1 episode)

1959 North by Northwest

1958 Vertigo

1957 Suspicion (TV Series) (1 episode)

1956 The Wrong Man

1956 The Man Who Knew Too Much

1955 The Trouble with Harry

1955 To Catch a Thief

1954 Rear Window

1954 Dial M for Murder

1953 I Confess

1951 Strangers on a Train

1950 Stage Fright

1949 Under Capricorn

1948 Rope

1947 The Paradine Case

1946 Notorious

1945 Spellbound

1945 Watchtower Over Tomorrow (Documentary short) (uncredited)

1944 The Fighting Generation (Short) (uncredited)

1944 Aventure malgache (Short)

1944 Bon Voyage (Short)

1944 Lifeboat

1943 Shadow of a Doubt

1942 Saboteur

1941 Suspicion

1941 Mr. & Mrs. Smith

1940 Foreign Correspondent

1940 Rebecca

1939 Jamaica Inn

1938 The Lady Vanishes

1937 Young and Innocent

1936 Sabotage

1936 Secret Agent

1935 The 39 Steps

1934 The Man Who Knew Too Much

1934 Strauss' Great Waltz

1932 Number 17

1931 East of Shanghai

1931 Mary

1931 The Skin Game

1930 Murder!

1930 Juno and the Paycock

1930 An Elastic Affair (Short)

1930 Elstree Calling (some sketches)

1929 Sound Test for Blackmail (Short documentary)

1929 Blackmail

1929 The Manxman

1928 Champagne

1928 The Farmer's Wife

1927/I The Ring

1927 Easy Virtue

1927 When Boys Leave Home

1927 The Lodger: A Story of the London Fog

1926 The Mountain Eagle

1925 The Pleasure Garden

1923 Always Tell Your Wife (Short) (uncredited)

1922 Number 13 (unfinished)