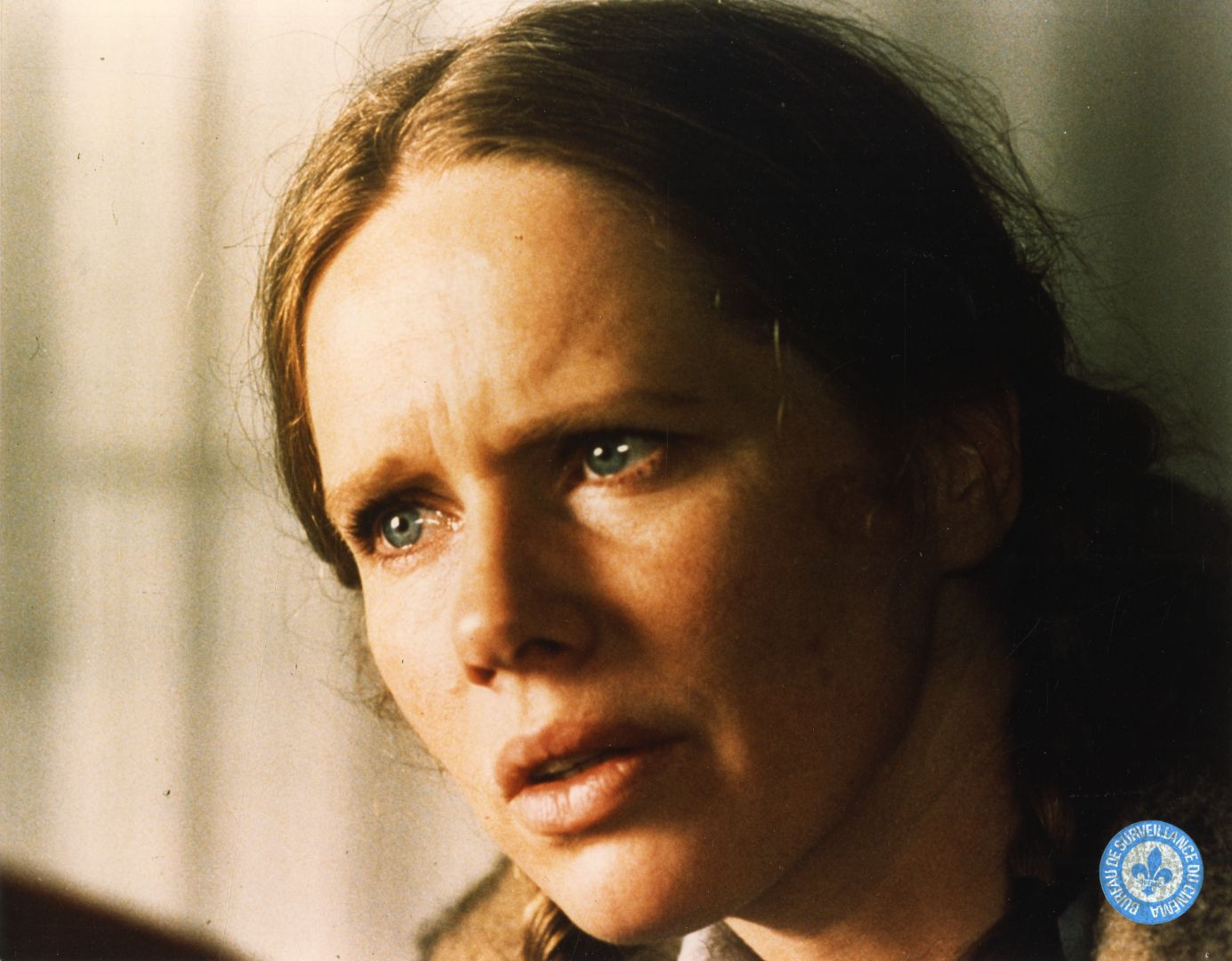 Location
Main projection room
Cycle
There is no end to the exploration of Ingmar Bergman's imposing work. This cycle, marking the recent revival of Cinematograph AB, the production company founded by the filmmaker, offers a selection of films that have rarely (if ever) been shown in Quebec theaters. This selection, which includes shorts, documentaries, a made-for-TV movie inspired by the making of Victor Sjöström's The Phantom Carriage, a feature-length version and a TV version of Face to Face, as well as a restoration of The Touch, allows us to consider new aspects of Bergman's work, just fifteen years after his death. Two films about the filmmaker's body of work and two of his masterpieces complete the cycle.
The Passion of Anna
Directed by
Ingmar Bergman
Language
Swedish with English subtitles
Actors
Liv Ullmann, Bibi Andersson, Max von Sydow, Erland Josephson
Synopsis
Andréas Winkelman lives alone on the island of Fårö, isolated from the world. One day, Anna, a young widow, asks him if she can use his phone. Andréas, who is pretending to go out, listens to her burst into tears in a disturbing discussion... When she leaves, she forgets her bag. When he brings it back to her, he meets the couple who is hosting her, with whom he sympathizes. What follows is an emotional and loving medley involving these four lost and disillusioned people... and the ghosts of an unresolved past.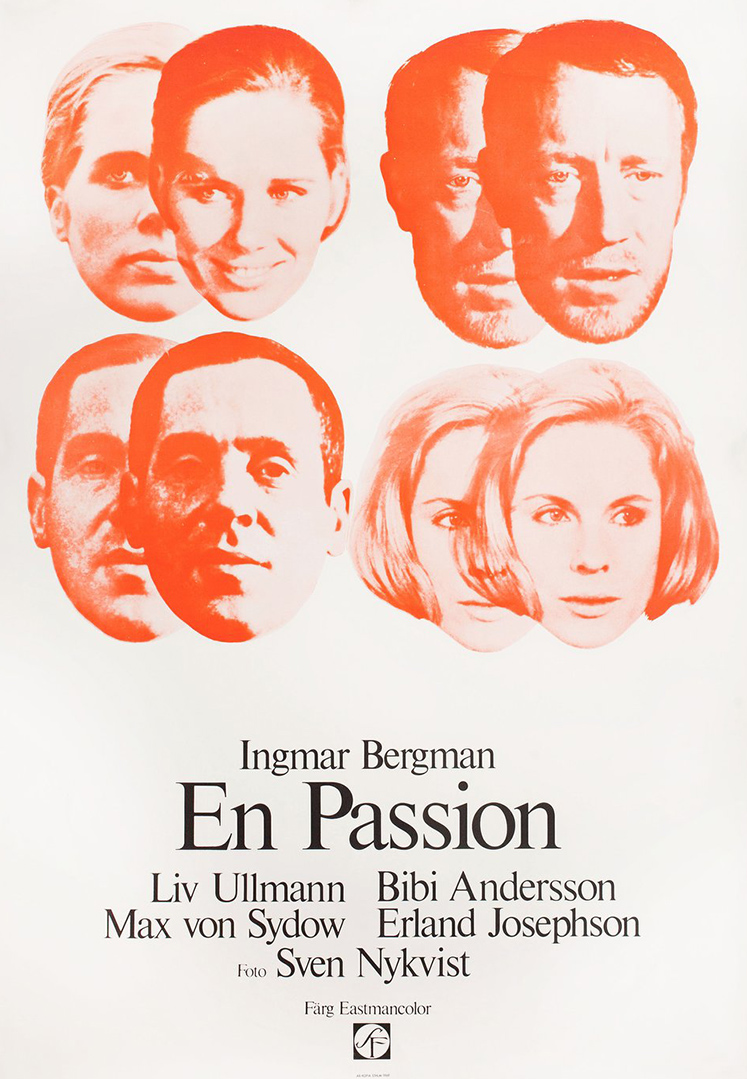 Ingmar Bergman
Ernst Ingmar Bergman (14 July 1918 – 30 July 2007) was a Swedish film director, screenwriter, producer and playwright. Widely considered one of the most accomplished and influential filmmakers of all time, Bergman's films are known as "profoundly personal meditations into the myriad struggles facing the psyche and the soul.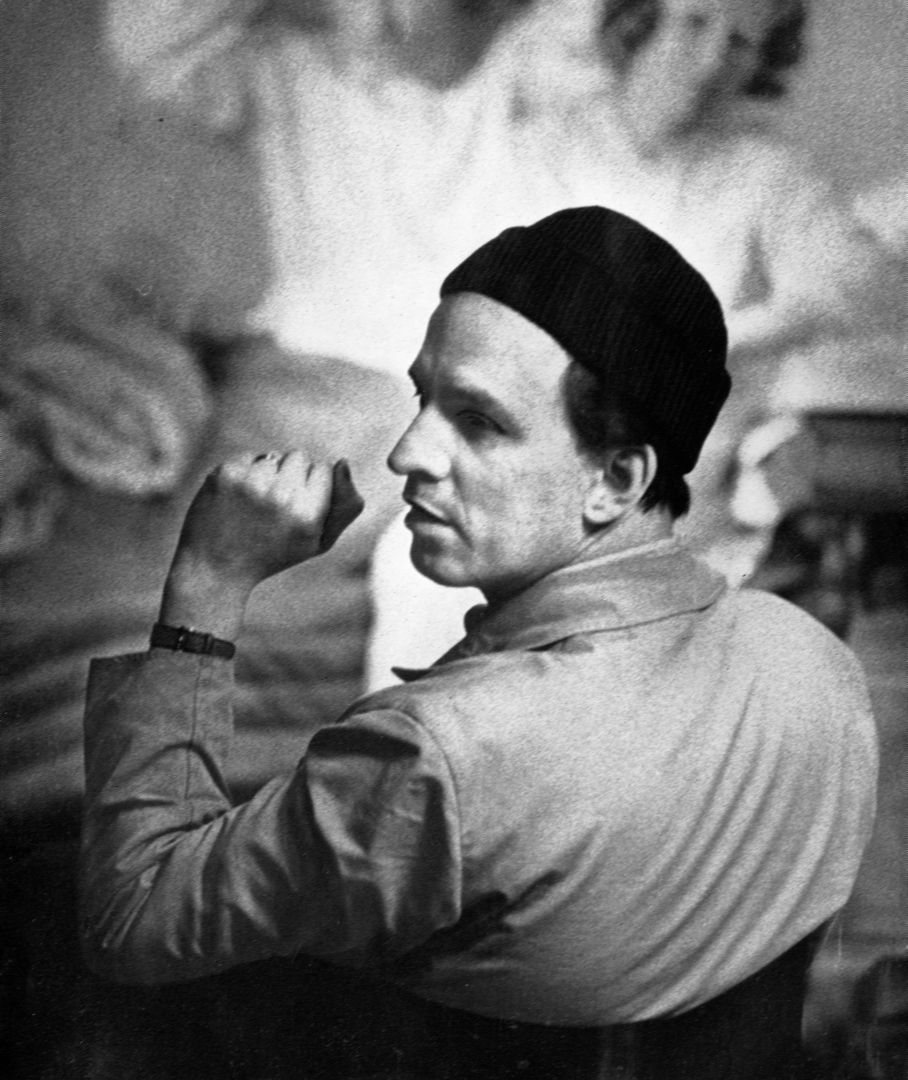 Tout est précis, adéquat. La seule vie que rendent ses moyens techniques est celle des gestes et des visages qu'ils enregistrent et scrutent d'une façon si exacte, si adaptée, qu'on oublie totalement leur mécanique parfaite pour ne plus que regarder. Cette vision deviendra le regard même du spectateur. Plus de trucs, de mouvement surprise ou à suspense extérieur. Rien qu'une curiosité prise à son propre jeu et assumant la vie même des visages et des gestes qu'elle scrute.
About The Passion of Anna
Max von Sydow as Andreas Winkelman

Liv Ullmann as Anna Fromm

Bibi Andersson as Eva Vergerus

Erland Josephson as Elis Vergerus

Erik Hell as Johan Andersson

Sigge Fürst as Verner

Britta Brunius as Woman in dream

Lars-Owe Carlberg as Police officer

Malin Ek as Woman in dream

Barbro Hiort af Ornäs as Woman in dream

Svea Holst as Verner's wife

Marianne Karlbeck as Woman in dream

Annika Kronberg as Katarina

Brita Öberg as Woman in dream

Brian Wikström as Police officer
About Ingmar Bergman
Crisis (1946)

It Rains on Our Love (1946)

A Ship Bound for India (1947)

Port of Call (1948)

Prison (1949)

Thirst (1949)

To Joy (1950)

This Can't Happen Here (1950)

Summer Interlude (1951)

Secrets of Women (1952)

Summer with Monika (1953)

Sawdust and Tinsel (1953)

A Lesson in Love (1954)

Dreams (1955)

Smiles of a Summer Night (1955)

The Seventh Seal (1957)

Wild Strawberries (1957)

Brink of Life (1958)

The Magician (1958)

The Virgin Spring (1960)

The Devil's Eye (1960)

Through a Glass Darkly (1961)

Winter Light (1963)

The Silence (1963)

All These Women (1964)

Persona (1966)

Stimulantia (1967)

Hour of the Wolf (1968)

Shame (1968)

The Rite (1969)

The Passion of Anna (1969)

The Touch (1971)

Cries and Whispers (1972)

Scenes from a Marriage (1973)

The Magic Flute (1975)

Face to Face (1976)

The Serpent's Egg (1977)

Autumn Sonata (1978)

From the Life of the Marionettes (1980)

Fanny and Alexander (1982)
Ingmar Bergman en 9 minutes - Blow Up - ARTE
Michael Winterbottom's first-timer's guide to Ingmar Bergman | TIFF 2018
Quand le cinéma cite Ingmar Bergman - Blow Up - ARTE