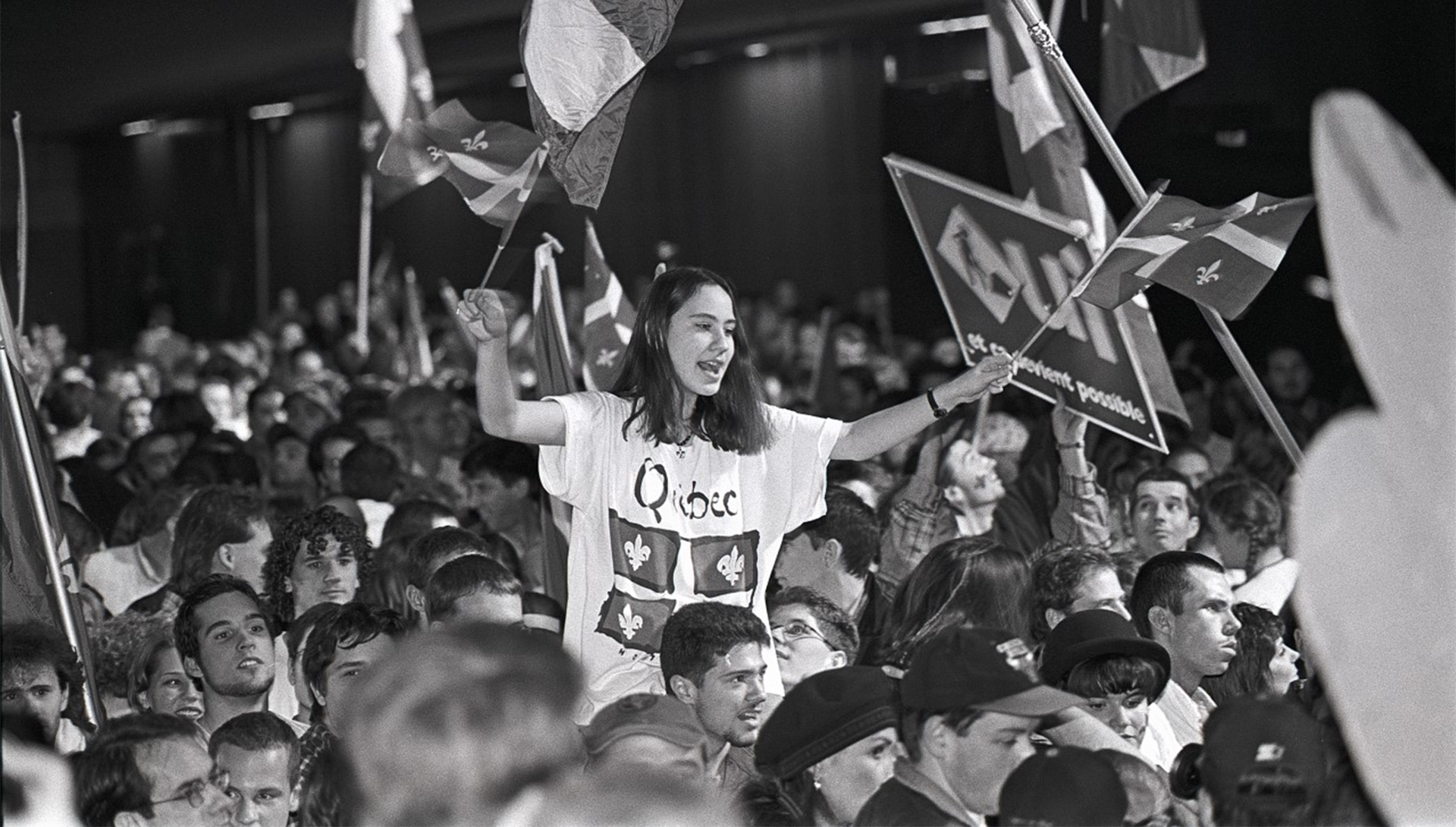 Une histoire sur le goût de la langue
Location
Fernand-Seguin screening room
Date
December 9th - 23rd, 2022
Cycle
The mission of the Centre d'art et essai de la Cinémathèque québécoise (CAECQ) is to primary program Quebec-made documentaries and independent fiction, as well as international documentaries, animated and foreign films, while encouraging opportunities for meetings between the public and the artists. Its programming is presented in conjunction with the Cinémathèque québécoise's under the label New releases.
The December 15 screening will be followed by a discussion with the director.
Une histoire sur le goût de la langue
Directed by
Hélène Choquette
Actors
Guy Rocher, Jim Corcoran, Louise Latraverse, Biz, Jean-Philippe Warren, Jonathan Livernois, Éric Bédard, Virginie Hébert, Chantal Bouchard, Anne-Marie Beaudoin-Bégin, Marie-Èva de Villers, Guillaume Rousseau, Akos Verboczy , Louise Beaudoin, Gérald Larose.
Synopsis
Véritable ode à la langue française aux multiples accents du Québec, Une histoire sur le goût de la langue retrace sa trajectoire peu banale, de la Conquête de 1759 à nos jours. En plus d'historiens, linguistes et autres passionnés de la langue, des personnalités reviennent sur des événements charnières tels qu'ils les ont vécus. Un documentaire historique, engageant et décomplexé sur le parcours linguistique d'un peuple jadis assujetti à la Couronne britannique et aujourd'hui plus que jamais fragilisé par l'hégémonie de la langue anglaise.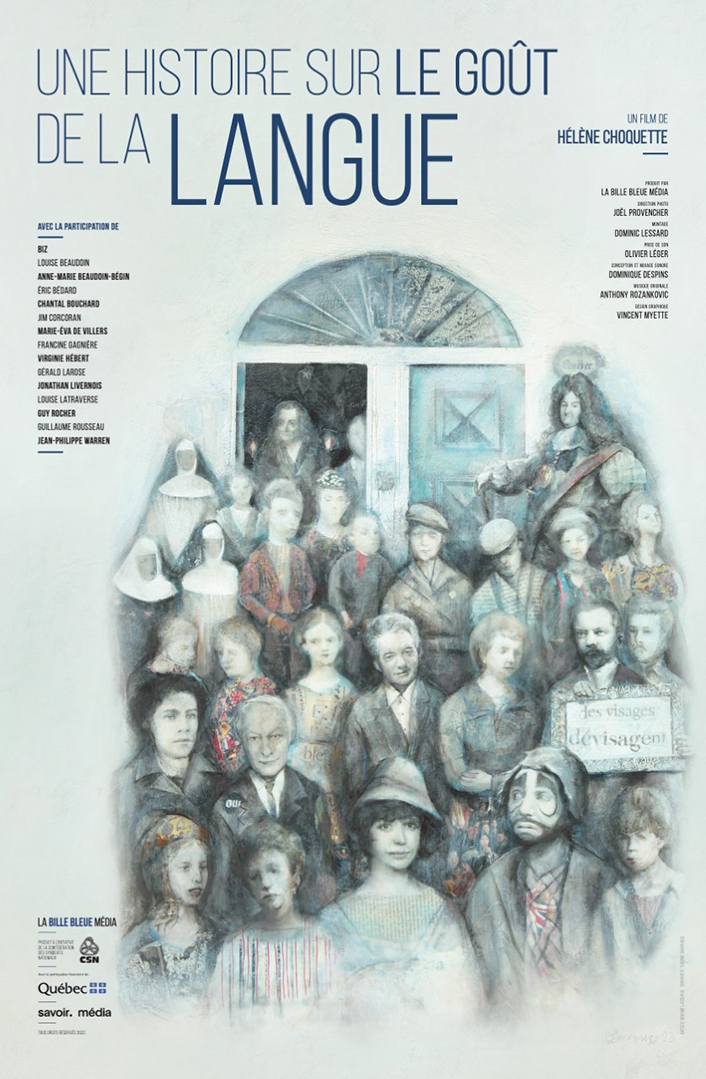 Hélène Choquette
Documentariste de métier et de passion, depuis 20 ans Hélène Choquette a remporté de nombreux prix ici et ailleurs. Entre autres films on lui doit : Les réfugiés de la planète bleue, l'un des premiers documentaires à aborder le thème des réfugiés climatiques, Les poings de la fierté sur des enfants birmans exploités dans un camp de boxe en Thaïlande et Chienne de vie qui aborde l'itinérance à travers la relation singulière qui unie l'homme et son chien. Au cours de sa carrière, la documentariste a également signé des œuvres à saveur historique : Les discrètes (2014), 1968 : 50 ans plus tard (Gémeaux du meilleur scénario - Série documentaire 2019), Carré Saint-Louis : une histoire populaire (Gémeaux du meilleur scénario – Documentaire unique 2020) et Les unions qu'ossa donne (2021).