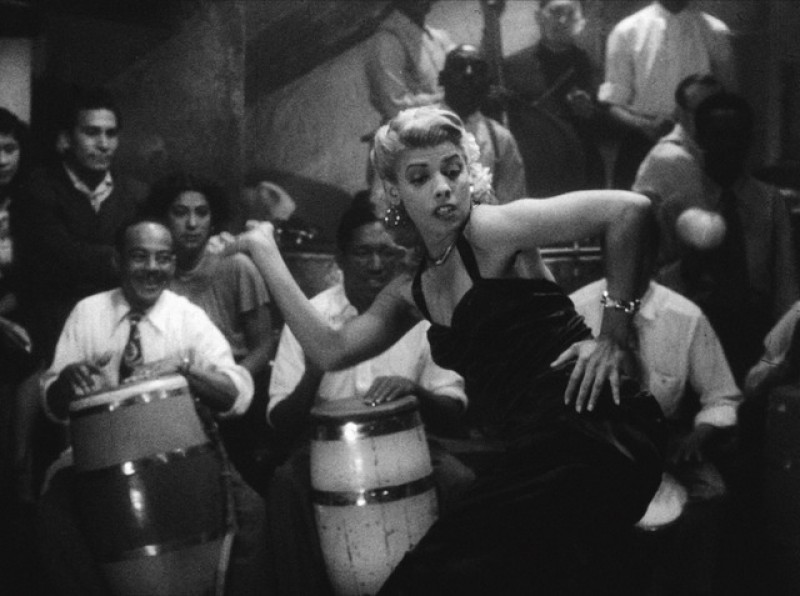 Victimas del pecado (French version)
Location
Main screening room
Cycle
Mélos mexicains (1944-1959)
Inspired by North American cinema, we look at a forgotten body of work, buried in our archives: Mexican melodramas, made in the 1940s and 1950s. With it's many stars (especially Maria Felix), Mexico has established a real system, driven by a very cinematic vibe : the excess of feelings. The rarity of those gems is the reason why most of them will be presented in french.
Programmed with the collaboration of Marie-Laure Poiré Bleau.
Victimas del pecado
Directed by
Emilio Fernandez
Actors
Ninón Sevilla, Tito Junco, Rodolfo Acosta
Synopsis
To go live with her lover, Rosa has to throw her newborn son in the garbage. A friend picks him up and raises him as her own, which is not easy when you are a cabaret dancer.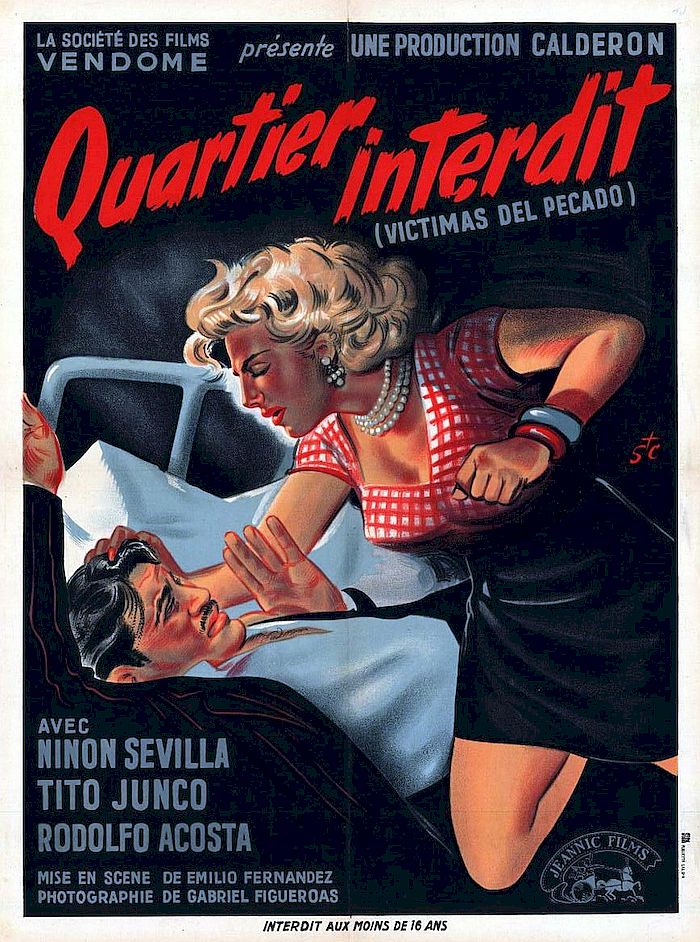 Emilio Fernández
Emilio Fernández was born in northern Mexico to an indigenous mother (kikapu) and a father who was a colonel in one of the armies in the Revolution of 1910. His involvement in the revolutionary events in Mexico forced him to flee his country and join the United States in 1923, after the failure of a revolutionary putsch led by Adolfo de la Huerta. He moved to Hollywood and he was the understudy of the actor Douglas Fairbanks. He won the Palme d'Or in Cannes in 1946 for the film Maria Candelaria.