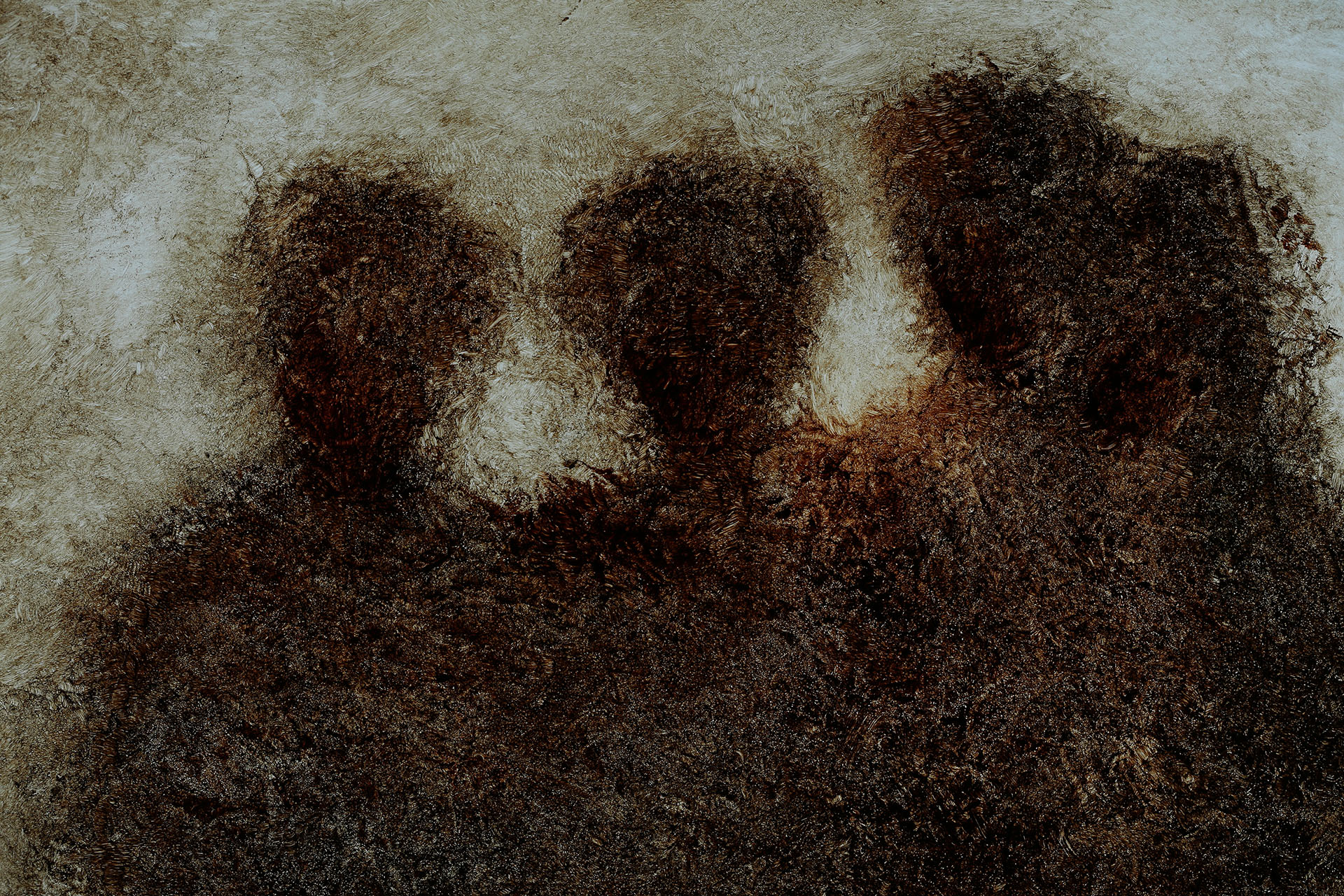 Location
Salle Raoul-Barré
Artist(s)
Martine Chartrand
June 3rd - July 25th, 2021
Painter and animator Martine Chartrand presents her final master's project in an exhibition where drawings, paintings and films complete each other. In De source africaine, the Quebecker artist of Haitian origin revisits forgotten figures of Black History. She celebrates the memory of Olivier Le Jeune, Marie-Josèphe-Angélique, Mary Ann Law Guilmartin, Frank Randolph Macpherson and members of the Amos family who all come to life in different plastic and moving forms.
Through her animated images, she offers us touching stories, brings back unique destinies from the past, and invites us in turn to pay our full attention. Doing so, the artist confronts us with painful episodes of History, sometimes with harsh words that we would like not to hear anymore, but which have deeply marked these generations of resilient and courageous women and men.
Thomas Corriveau
Artist and professor (UQAM)
Martine Chartrand
Born in Montreal, Martine Chartrand obtained a bachelor's degree in visual arts from Concordia University in 1986 and a certificate in arts education from UQAM in 1988. She started as an illustrator, working for production companies, creating posters of festivals, teaching and participating in exhibitions in Canada and Europe. She started out in animation as a colorist and set designer. In 1992, she directed her first animated film at the NFB, T.V. Tango, winner of several international awards. In 1994, she received a scholarship from the Conseil des arts et des lettres du Québec and the Canada Council for the Arts, and began an advanced training course in Russia with one of the masters of glass painting animation, Alexandre Petrov. During her stay, she collaborated in the preparation and translation of the short film The Old Man and the Sea, which Alexandre Petrov directed in Canada, for Pascal Blais Productions. Back in Canada, Martine Chartrand also took part in the development of this animated film.
In 2000, still at the NFB, Martine Chartrand directed her second animated film, Black Soul, animated directly under the camera using the technique of painting on glass. This film, which retraces, in images and in music, large sections of the history of black people, won 23 international prizes, including the prestigious Berlin Golden Bear in 2001, and the Jutra for best animated film in 2002. In the wake of this success, Martine Chartrand gives lectures, master classes and glass painting workshops in South Korea, Italy, Cuba, Brazil, the United States and Canada. Her third film, MacPherson, follows on from Black Soul, both thematically and technically, drawing on history and musical diversity. The film won several international awards including the Best Short Film Award and the Audience Award for Best Canadian Short Film at the 2012 Montreal World Film Festival. In 2014, Serge Giguère directed a documentary about her work and her relationship with Haiti, Le mystère MacPherson. In 2020, she received the René-Jodoin Prize from the Sommets du cinéma d'animation, awarded to a prominent, influential and committed personality in Canadian animation. (Artist Website)