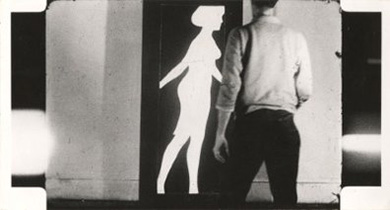 Location
Main screening room
Cycle
Michael Snow was an experimental filmmaker fascinated by disappearance in infinite detail, by disorientation in the infinitely large. He pushed back the limits of cinema without formalizing it too much, as much concerned with forms (as an accomplished visual artist) as with sounds (he was an experimental musician with a sweet spot for free jazz). The Cinémathèque québécoise has preserved some of his key film, such as La région centrale, which we are about to show you.
New York Eye and Ear Control
Synopsis
"One of the major achievements of the sixties. Mike Snow postulates an eye that stares at surfaces with such intensity... The image itself seems to quiver, finally gives way under the pressure. A deceptive beginning - silent: a flat white form sharply cut to the silhouette of a walking woman...More human images, love-making - a human epic now still ruled by the after image of the Walking Woman. As in no other film yet seen, its alternately soft and granite images lift us toward the year 2000; capturing not events, not objects, but again and again registering a 'placement' of consciousness - the subject matter of the future, really. Human energy on film..." - Richard Foreman, New York Film Co-op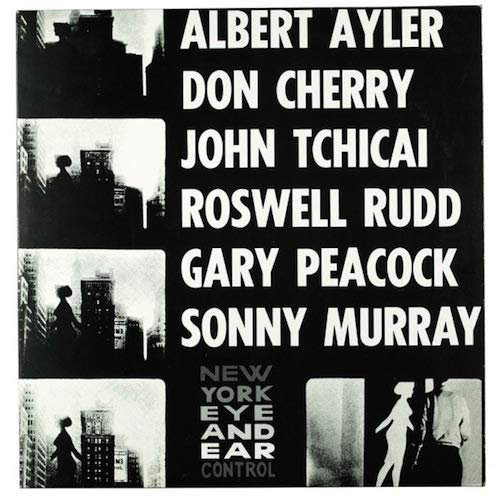 Wavelength
Synopsis
"The outstanding film of 1968... a very beautiful and important film." - Jonas Mekas, Village Voice "'Wavelength' is without precedent in the purity of its confrontation with the essence of cinema: the relationships between illusion and fact, space and time, subject and object. It is the first post-Warhol, post-Minimal movie; one of the few films to engage those higher conceptual orders which occupy modern painting and sculpture. It has rightly been described as a 'triumph of contemplative cinema.'" - Gene Youngblood, L.A. Free Press, 1968 "Michael Snow's 'Wavelength', a pure, tough 45 minutes that may become 'The Birth of a Nation' in Underground films, is a straightforward document of a room in which a dozen businesses have lived and gone bankrupt. For all of the film's sophistication (and it is overpowering for its time-space-sound inventions) it is a singularly unpadded, uncomplicated, deadly realistic way to film three walls, a ceiling and a floor... it is probably the most rigorously composed movie in existence." - Manny Farber, Artforum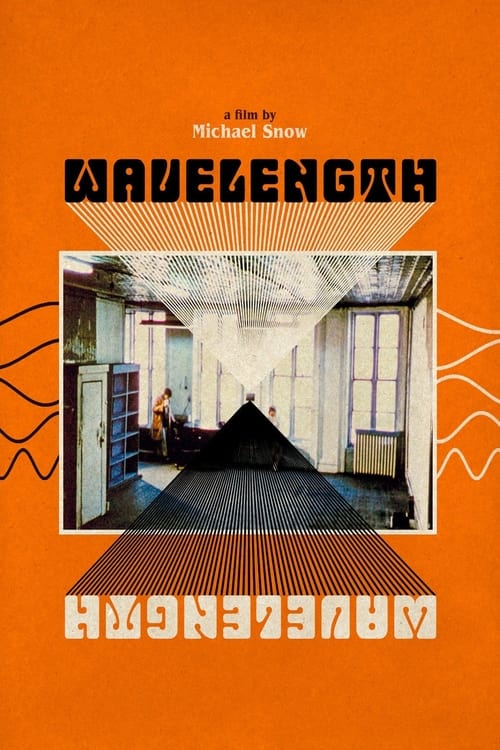 Breakfast (Table Top Dolly)
Synopsis
"Snow's use of the dolly shot in 'Breakfast (Table Top Dolly)' vividly - and comically - emphasizes the physical effects of the camera's forward movement, in contrast to the purely optical effects of the zoom in 'Wavelength.' In 'Breakfast,' the camera dollies toward an untidy still life of breakfast items and slowly pushes the objects along the table until the tip over, tumble off, or are smashed against the wall at the far end of the table." - William C. Wees, Light Moving in Time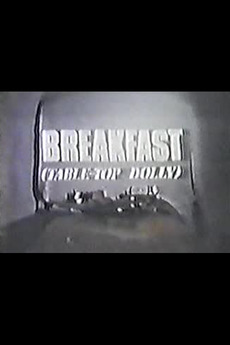 Michael Snow
Né en 1928 à Toronto, Michael Snow débute une carrière dans les films publicitaires dans les années 1950, après des études en arts visuels. Il commence en parallèle à produire et réaliser quelques films expérimentaux, avant de s'installer à New York avec sa compagne, l'artiste et cinéaste Joyce Wieland, au début des années 1960. Il participe alors à l'effervescence du cinéma expérimental caractérisant la scène new-yorkaise de l'époque. Rapidement associé au cinéma «structurel» théorisé par P. Adams Sitney, il fréquente aussi la scène du free-jazz en compagnie de son compatriote Paul Bley. Après Wavelenght, considéré comme son chef-d'oeuvre, il produit et réalise au Québec le film La région centrale, véritable tour de force. Tourné au nord de Sept-Îles, il filme sous tous ses angles un paysage sans trace de vie humaine. Cette oeuvre exceptionnelle est conservée à la Cinémathèque québécoise. La part cinématographique de l'oeuvre de Snow est importante, mais c'est aussi un plasticien, musicien et artiste conceptuel de notoriété internationale. Il est décédé en janvier 2023.