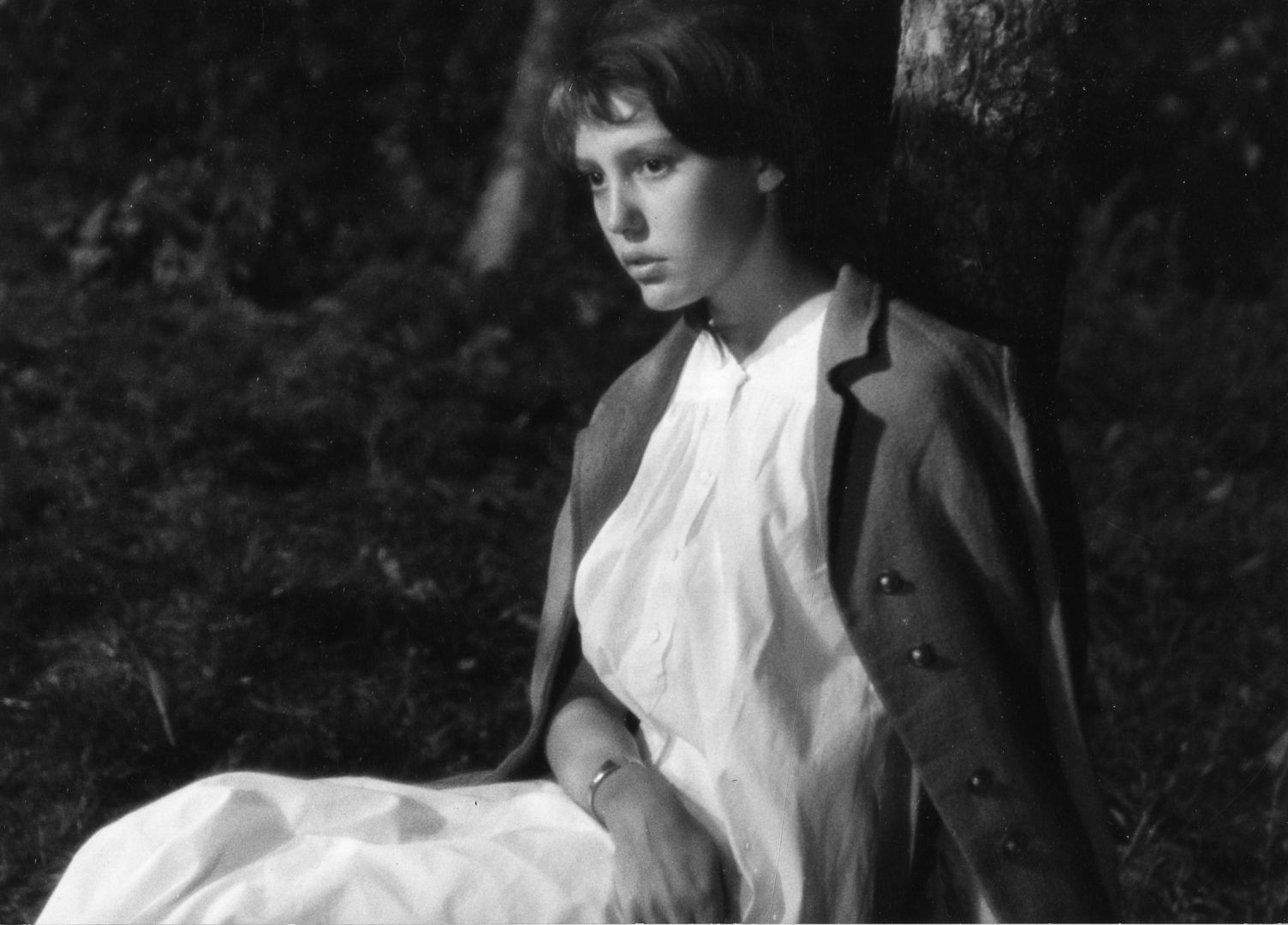 Au hasard Balthazar (VOSTA)
Location
Main screening room
Cycle
This small program aims to repair an injustice: the lack of importance given to the animal world in the Cinémathèque québécoise's programming since its foundation in 1963. However, cinema has since its beginnings and even before, among the precursors (Muybridge), granted with infinite patience a capital importance to the living phenomenon, placing of course at its center the recording of all animal appearances, in a documentary perspective. However, singular fictions have developed over time where the animal takes a role in the strong sense of the term, switching forever into the world of cinematographic representations. This is the first entry in a multi-part series devoted to animals.
Au hasard Balthazar
Directed by
Robert Bresson
Actors
Anne Wiazemsky, Walter Green, François Lafarge
Synopsis
The tribulations of the donkey Balthazar, pampered by children, bullied by peasants, applauded in a circus and finally forgotten. One of the masterpieces of Bresson's cinema, entirely based on simplicity and ellipsis, this parable offers perhaps the only example of sanctity in the master's work: a donkey.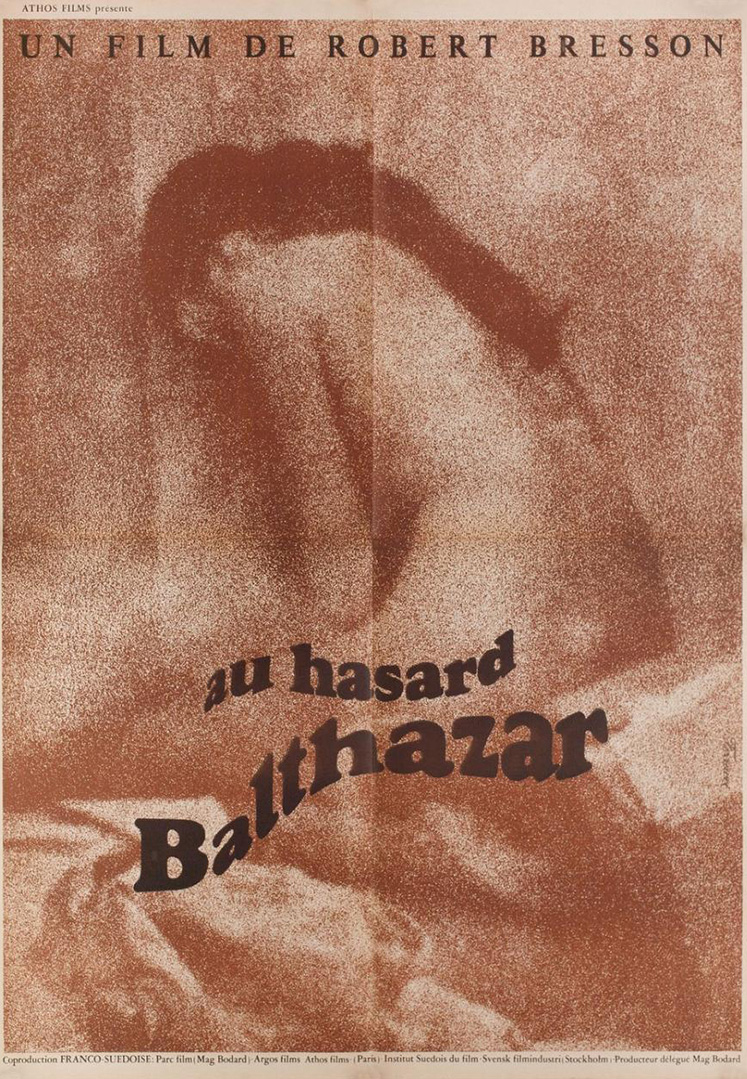 Robert Bresson
Robert Bresson was a French film director. Known for his ascetic approach, Bresson contributed notably to the art of cinema; his non-professional actors, ellipses, and sparse use of scoring have led his works to be regarded as preeminent examples of minimalist film. Much of his work is known for being tragic in story and nature. Bresson is among the most highly regarded filmmakers of all time. His works A Man Escaped (1956), Pickpocket (1959) and Au Hasard Balthazar (1966) were ranked among the top 100, and other films like Mouchette (1967) and L'Argent (1983) also received many votes. Jean-Luc Godard once wrote, "He is the French cinema, as Dostoevsky is the Russian novel and Mozart is German music."
About Au hasard Balthazar
Anne Wiazemsky as Marie

Walter Green as Jacques

François Lafarge as Gérard

Philippe Asselin as Marie's father

Nathalie Joyaut as Marie's mother

Jean-Claude Guilbert as Arnold

Pierre Klossowski as the miller

Jean-Joel Barbier as the priest

François Sullerot as the baker

Marie-Claire Fremont as the baker's wife

Jacques Sorbets as the gendarme

Jean Rémignard as the attorney
About Robert Bresson
1934 : Affaires publiques

1943 : Les Anges du péché

1945 : Les Dames du bois de Boulogne

1951 : Journal d'un curé de campagne

1956 : Un condamné à mort s'est échappé (ou Le vent souffle où il veut)

1959 : Pickpocket

1962 : Procès de Jeanne d'Arc

1966 : Au hasard Balthazar

1967 : Mouchette

1969 : Une femme douce

1971 : Quatre Nuits d'un rêveur

1974 : Lancelot du Lac

1977 : Le Diable probablement

1983 : L'Argent
The Beginner's Guide to Robert Bresson