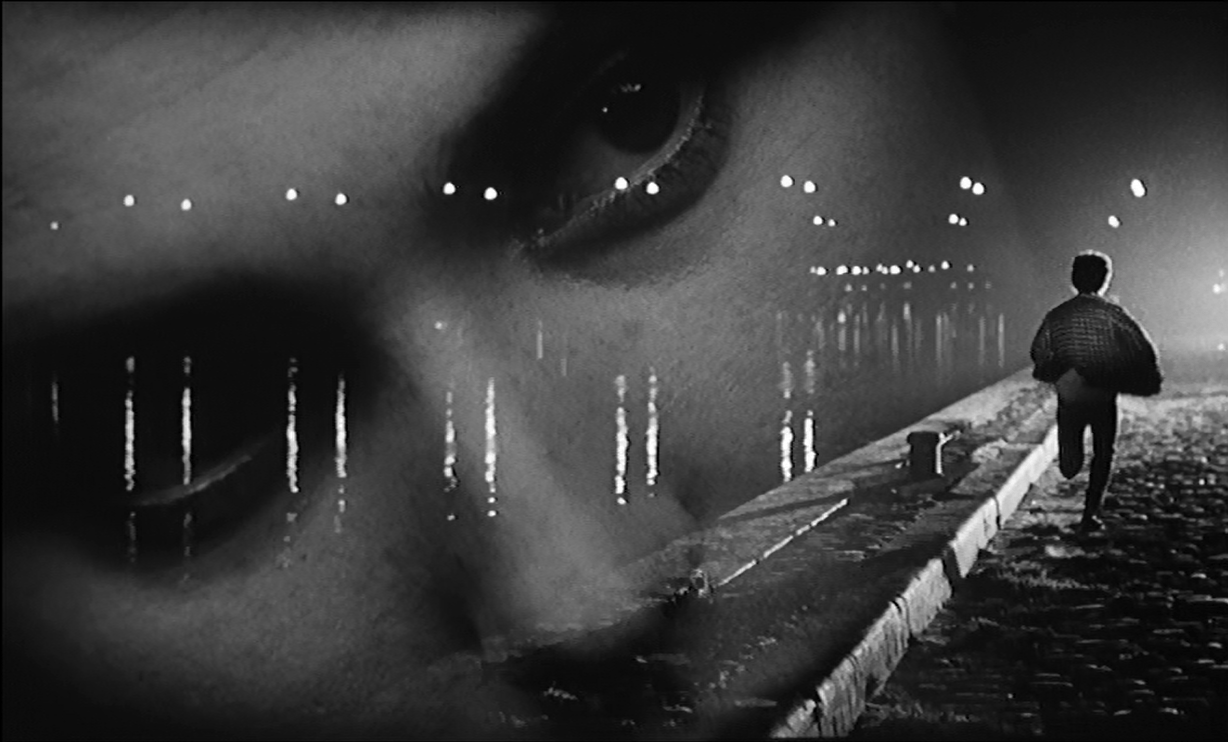 Location
Main screening room
Cycle
When Alex Dupont aka Léos Carax made his first film, Boy Meets Girl, he was just 24 years old. His contemporaries are Jean-Jacques Beineix or Luc Besson, he knows how to create strong images that seem to stand on their own, but unlike his contemporaries, he is closer to Cocteau than to Carné or to Godard than to Lelouch. Hergé is a claimed reference in the same way as a certain rock posture venerating Bowie, Iggy Pop or Scott Walker, while The Rita Mitsouko explodes. These abundant references question the identity of the author and his singularity. But who is Mr. X? The production of the aptly named Pola X (1999, unreleased in Canada), almost ten years after the incredible adventure of Les amants du Pont-Neuf, outlines the beginnings of a response and digs a path in which his two other films are engulfed. Holy Motors (2013) and Annette (2020) tell stories of our time that only cinema seems able to take on, moving from a story around a hypothesis of a schizophrenic, performative and virtual fictional character, to the planetary success of an improbable child endowed with extraordinary vocal qualities. But in the end, it is still and always about excessiveness, for a baroque filmmaker, with exploding singularity.
Boy Meets Girl
Language
French with English subtitles
Actors
Denis Lavant, Mireille Perrier, Maïté Nahyr
Synopsis
Alex, an aspiring writer, spies on lovers to find inspiration. When Florence leaves him, he meets Mireille, a suicidal young woman who seems to be his alter ego. The first feature film by Leos Carax.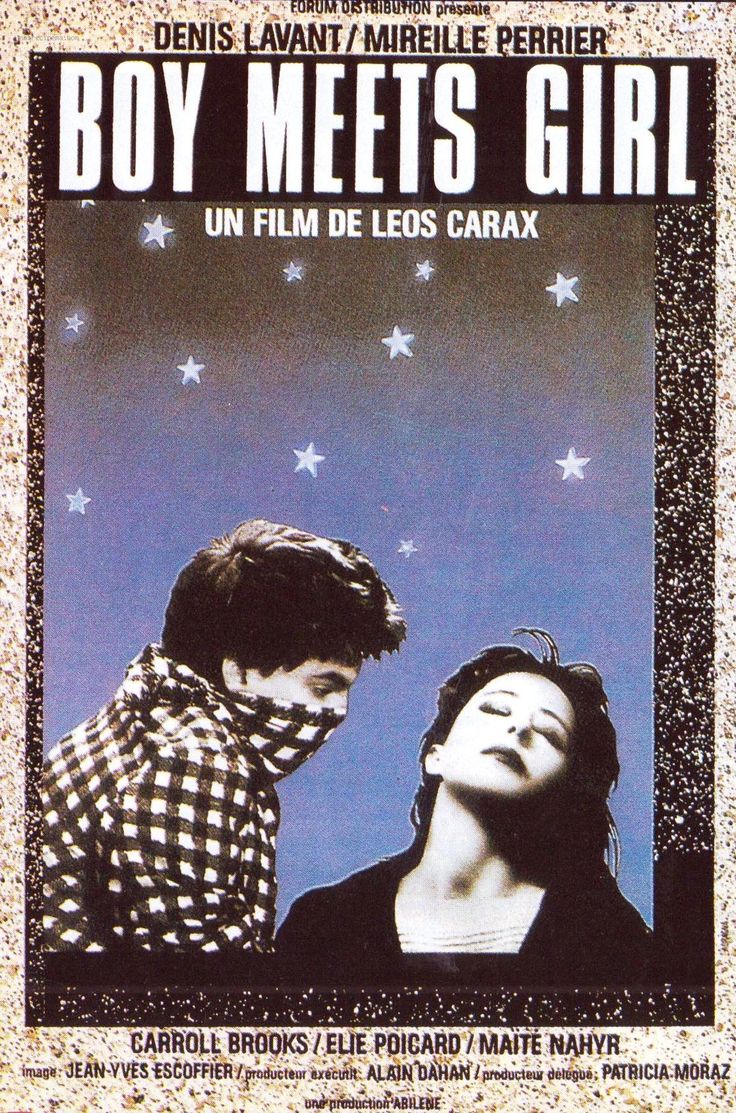 Cannes Film Festival - 1984
Leos Carax
Born in 1960 under the name of Alex Dupont, Leos Carax (anagram of Alex and Oscar) is one of those directors whose atypical career has managed to reconcile outbursts and long absences, becoming an object of cult despite its sporadic character. After his film studies, Carax quickly launched himself into directing. His first films, Boy Meets Girl and Mauvais sang, already reveal his original style, with dreamlike romanticism, as well as the presence of his favorite actor, Denis Lavant. Following the difficult shooting of Les amants du Pont-neuf, eight years passed before Carax shot a new feature film: Pola X, adaptation of Pierre ou les ambiguïtés by Herman Melville. A new withdrawal in the 2000s, the filmmaker made a remarkable return to the front of the stage in 2012 with Holy Motors. Almost ten years later, the musical film Annette, the fruit of a collaboration with the group Sparks, opens the Cannes Film Festival.
The movie is drawn out by the rich, dark shadows of its black-and-white images—deep pools in which the gaze finds no end—and the way Carax's constant inventiveness lights up the peripheral action—nearly obscuring the central business of girl meeting boy.
Nicholas Elliott, BOMB magazine (traduction libre)
About Boy Meets Girl
Denis Lavant : Alex

Mireille Perrier : Mireille

Carroll Brooks : Helen

Maïté Nahyr : Maïte

Anna Baldaccini : Florence
About Leos Carax
1984 Boy Meets Girl

1986 Mauvais Sang

1991 Les Amants du Pont-Neuf

1999 Pola X

2012 Holy Motors

2021 Annette
Conversation with Leos Carax | Locarno Film Festival
The image is happiness. Leos Carax's cinema
Jean-François Hamel, Ciné-Bulles (Free translation)
Leos Carax. For some, this name is unknown or still obscure. Many have not seen his films or have simply heard of them; others were indignant, lost by the proposals of this resolutely singular filmmaker. For still others, he alone evokes, in barely a handful of films, a whole section of contemporary French cinema since the 1980s. He carries on his shoulders, with Philippe Garrel, the heritage of the New Wave, in particular that of Jean-Luc Godard, with whom he shares a taste for audacity.