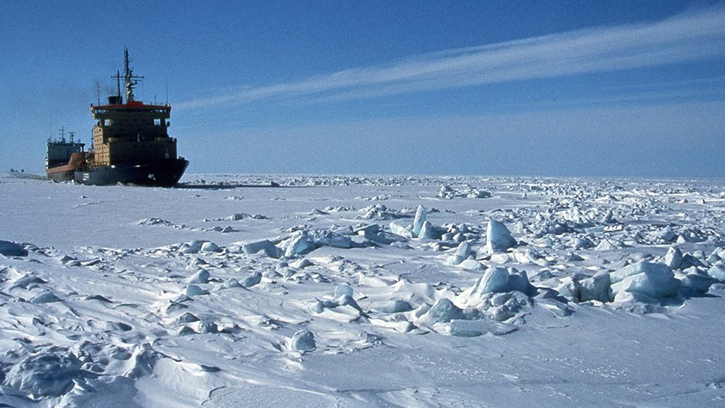 Brise-Glace (French subtitles)
Location
Main screening room
Cycle
History of the French Cinema
Since the beginnings of the Septième art, French pioneers have left their marks, weaving a privileged bond between the history of this medium and the cinematography of their country, that has never been denied over the decades. This recurring cycle aims to remind to film lovers, some of the treasures of this heritage, preserved in the collections of the Cinémathèque.
Brise-Glace
Directed by
Jean Rouch, Raul Ruiz, Title Tornroth
Language
Original version with French subtitles
Synopsis
Beyond a film, Brise-Glace is in 1987 the first media composition, construction of 3 original works made on the Swedish icebreaker Frej, and involving the main means of expression. "Bateau Givre" by Jean Rouch (35'), carries the principles of direct cinema. Rouch discovers in his camera, without the artifice of a commentary, without the help of a third language, the work and the days of the icebreaker and the men who serve it. "Hans Majestäts Statsisbrytaren Frej" by Titte Törnroth (20'), offers a second approach, where the characters, who have acquired a mysterious presence with Rouch, evoke their work, their emotions, in their activities as well as in their moments of relaxation. This film answers the questions left unanswered in the previous one. Raoul Ruiz's "Tales of Ice" (34'); when the viewer thinks he has gone around a reality that has become familiar, makes it tip over into a profusion of fictions; three stories weave together in this fantastic film where ice plays the central role, where the icebreaker becomes a strange vessel wandering on the edge of the world.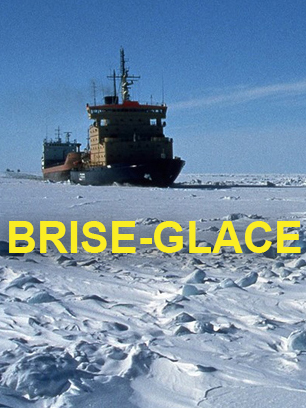 Jean Rouch
Jean Rouch was a French filmmaker and ethnologist, born on May 31, 1917 in Paris and died on February 18, 2004 in Niger. He is particularly known for his practice of direct cinema and for his ethnographic films on African peoples such as the Dogons and their customs. Considered the creator of ethnofiction, a sub-genre of docufiction, he is one of the theorists and founders of visual anthropology.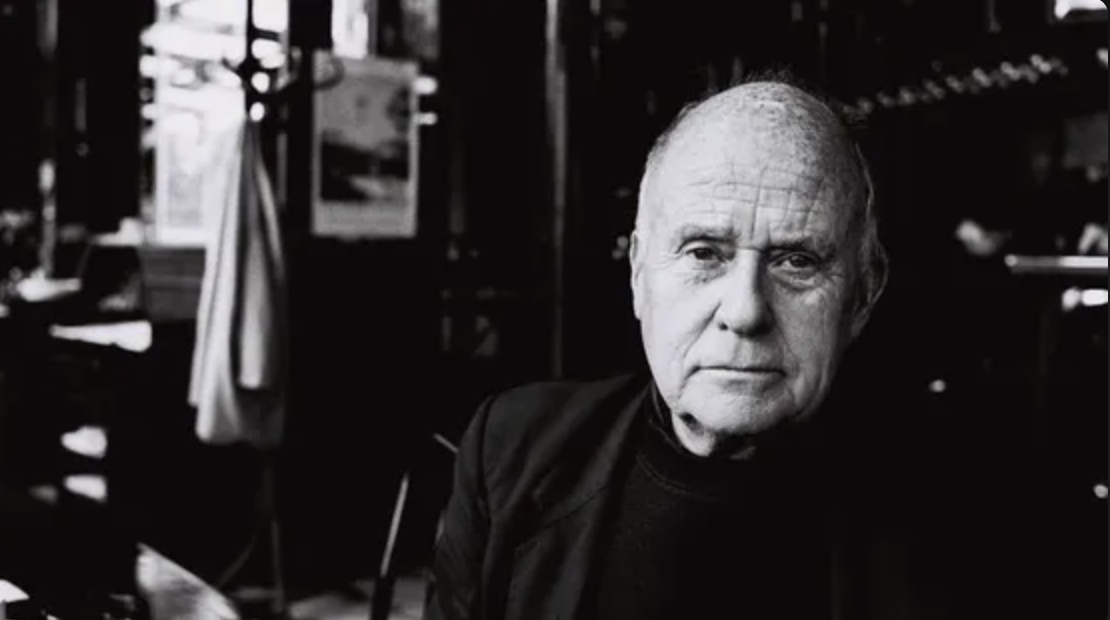 1954 : Jaguar

1955 : Les Fils de l'eau

1958 : Moi un noir

1961 : La Pyramide humaine

1961 : Chronique d'un été

1965 : La Chasse au lion à l'arc

1967-1974 : Les Fêtes du Sigui

1970 : Petit à petit

1974 : Cocorico Monsieur Poulet

1976 : Babatou, les trois conseils

1979 : Bougo, les funérailles du vieil Anaï

1983 : Dionysos

1986 : Folie ordinaire d'une fille de Cham

1985-1986: Cousins, cousine

1992 : Madame l'eau

2003 : Le Rêve plus fort que la mort
About Jean Rouch
Filmography l Full lenght
1954 : Jaguar finalisé en 1967

1955 : Les Fils de l'eau

1958 : Moi un noir

1961 : La Pyramide humaine

1961 : Chronique d'un été, co-directed with Edgar Morin

1965 : La Chasse au lion à l'arc

1967-1974 : Les Fêtes du Sigui

1970 : Petit à petit

1974 : Cocorico Monsieur Poulet

1976 : Babatou, les trois conseils

1979 : Bougo, les funérailles du vieil Anaï

1983 : Dionysos

1986 : Folie ordinaire d'une fille de Cham

1985-1986: Cousins, cousine26

1992 : Madame l'eau, scénario co-written with Philo Bregstein

2003 : Le Rêve plus fort que la mort, co-directed with Bernard Surugue
Filmography l Short films
1947 : Au Pays des mages noirs

1948 : Les Magiciens de Wanzerbe.

1949 : Circoncision.

1949 : Initiation à la danse des possédés.

1952 : Bataille sur le grand fleuve.

1954 : Les Maîtres Fous

1962 : La Punition.

1963 : Rose et Landry, co-directed with Jacques Godbout.

1964 : La Gare du Nord.

1964-1965: La Goumbé des Jeunes Noceurs

1965 : Les Veuves de quinze ans

1973 : Foot Girafe

1974 : VW voyou