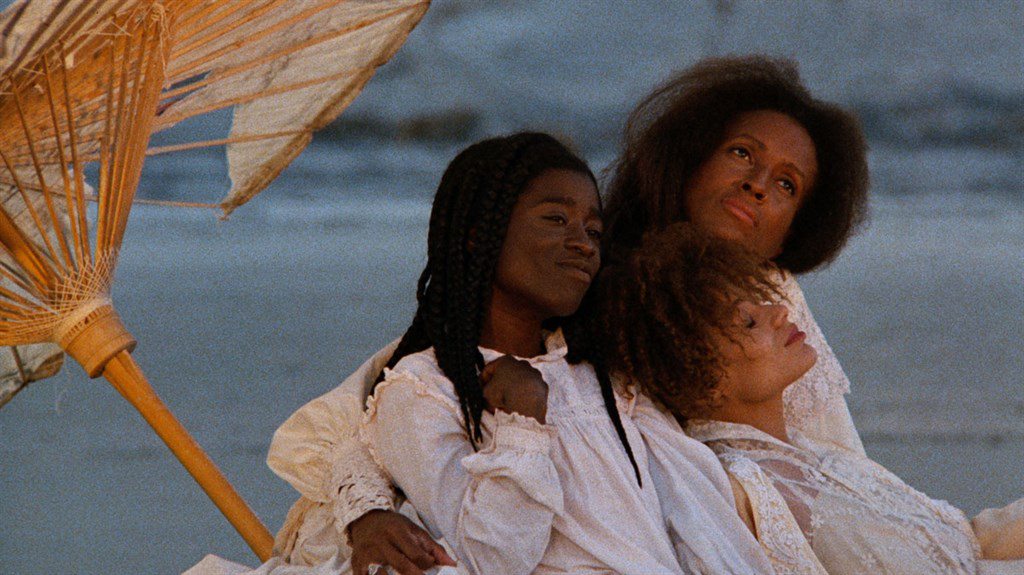 Daughters of the Dust (VOA)
Location
Main screening room
Cycle
Black at the Camera is more than a hundred years of Black cinema. From silent cinema dealing with segregation to films testifying decolonization; from animation to documentaries, including historical reconstructions. The new generation is not left out, expressing itself with aplomb in all forms of contemporary cinema. This ensemble also reflects the work of Canadian and Quebec filmmakers, will be presented to the public at the Cinémathèque québécoise throughout the month of June.
This program, produced in collaboration with the Fabienne Colas Foundation and the Montreal International Black Film Festival, is also supported by the Cinémathèque Afrique of The Institut français.
Tickets will be on sale on May 20.
Daughters of the Dust
Actors
Cora Lee Day, Alva Rogers, Barbarao
Synopsis
Daughters of the Dust, which tells the story of the last day of a black family from the Gullah community, descendants of slaves living in isolation on islands along the southern coast of the United States, before their migration to the North in the early 20th century, is the only feature film by its author.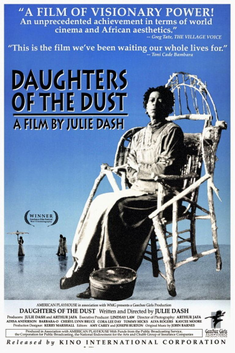 Festival de Sundance 1991
Julie Dash
Julie Ethel Dash is an American film director, writer and producer. She received her MFA in 1985 at the UCLA Film School and is one of the graduates and filmmakers known as the L.A. Rebellion. After she had written and directed several shorts, her 1991 feature Daughters of the Dust became the first full-length film directed by an African-American woman to obtain general theatrical release in the United States. (Wikipedia)
Image : Walker Art Center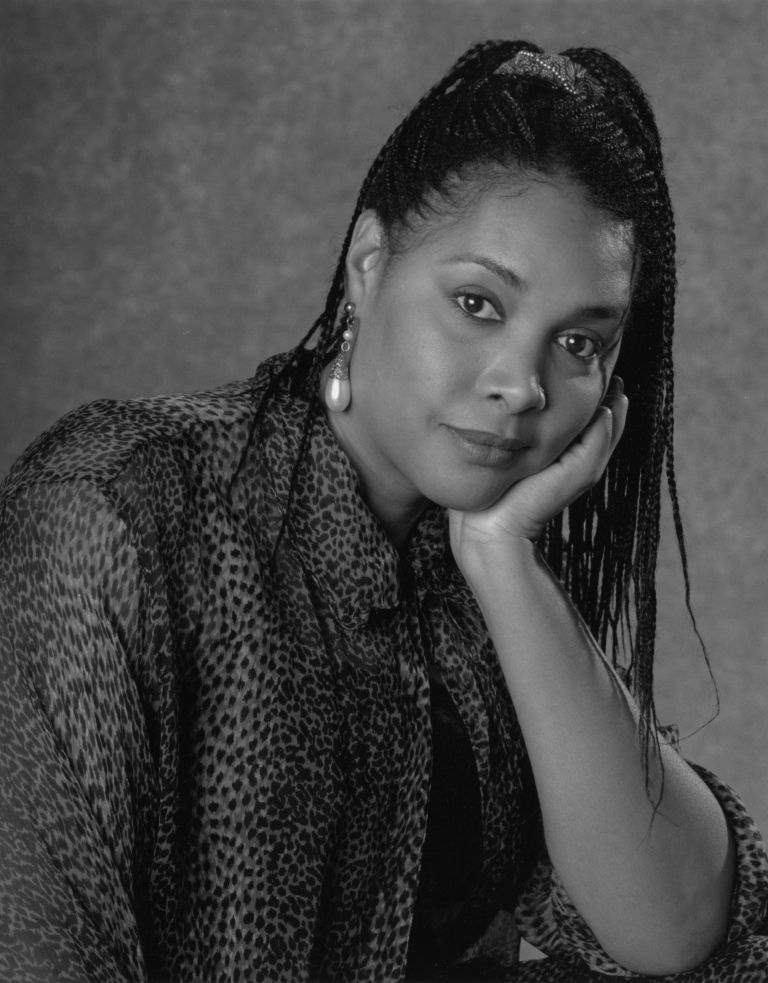 Cora Lee Day ... Nana Peazant

Alva Rogers Alva Rogers ... Eula Peazant

Barbarao Barbarao ... Yellow Mary (as Barbara-O)

Trula Hoosier Trula Hoosier ... Trula

Umar Abdurrahamn Umar Abdurrahamn ... Bilal Muhammad

Cheryl Lynn Bruce Cheryl Lynn Bruce ... Viola Peazant

Tommy Redmond Hicks Tommy Redmond Hicks ... Mr. Snead

Marcus Humphrey Marcus Humphrey ... Boatman

Bernard Wilson Bernard Wilson ... Boatman

Adisa Anderson Adisa Anderson ... Eli Peazant

Eartha Robinson Eartha Robinson ... Myown Peazant

Bahni Turpin Bahni Turpin ... Iona Peazant

Jabario Cuthbert Jabario Cuthbert ... Ninnyjugs

Yolanda Simmons Yolanda Simmons ... Teenage Girl

Ebony Hills Ebony Hills ... Teenage Girl

Sherry Jackson Sherry Jackson ... Older Cousin

Cornell Royal Cornell Royal ... Daddy Mac

Tony King Tony King ... Newlywed Man (as Malik Farrakhan)

Althea Lang Althea Lang ... Newlywed Woman

Vertamae Grosvenor Vertamae Grosvenor ... Hairbraider

Catherine Tarver Catherine Tarver ... Woman with Baby

Jasmine Lee Jasmine Lee ... Peazant Baby

Dalisia Robinson Dalisia Robinson ... Peazant Baby

Willie Faulkner Willie Faulkner ... Peazant Man

Joe Taylor Joe Taylor ... Peazant Man

Frank Brown Frank Brown ... Peazant Man

Rueben Fripp Rueben Fripp ... Peazant Man

Kaycee Moore Kaycee Moore ... Haagar Peazant

Derrick Coaxum Derrick Coaxum ... Peazant Boy

Neil Howard Neil Howard ... Peazant Boy

Jared Warren Jared Warren ... Peazant Child

Zenovia Green Zenovia Green ... Peazant Child

Taira Miller Taira Miller ... Peazant Child

Tiffanye Hills Tiffanye Hills ... Peazant Child

Jamar Freeman Jamar Freeman ... Pete

Detrell Freeman Detrell Freeman ... Re-Pete

Vivian Dawson Vivian Dawson ... Rice Husker

Inez Griffin Inez Griffin ... Rice Husker

Kai-Lynn Warren Kai-Lynn Warren ... The Unborn Child

Geraldine Dunston Geraldine Dunston ... Viola's Mother

M. Cochise Anderson M. Cochise Anderson ... St. Julien Lastchild

Darrell O'Cook Darrell O'Cook ... Moss Gatherer

Julius Cook Julius Cook ... Moss Gatherer

Ervin Green Ervin Green ... Baptist Minister (as Reverend Ervin Green)

Benjamin Gillens Benjamin Gillens ... Minister's Assistant

Ronald Daise Ronald Daise ... Processional Man

Marie Smalls Marie Smalls ... Woman Being Baptized

Lonnie Moon Lonnie Moon ... Baptismal Procession Member

De Witt Parker De Witt Parker ... Baptismal Procession Member (as DeWitt Parker)

Emma Robinson Emma Robinson ... Baptismal Procession Member

Taylor Thompson Taylor Thompson ... Baptismal Procession Member

Virginia Green Virginia Green ... Baptismal Procession Member

Maceo Griffin Maceo Griffin ... Baptismal Procession Member

Archie Thomas Archie Thomas ... Baptismal Procession Member

Raymond Paige Raymond Paige ... Baptismal Procession Member

Ervena Faulkner Ervena Faulkner ... Baptismal Procession Member

J.R. Wilson J.R. Wilson ... Baptismal Procession Member

Wilhemina Wilson Wilhemina Wilson ... Baptismal Procession Member

Tarell Brown Tarell Brown ... Indigo Plantation Worker

Shanna Parker Shanna Parker ... Indigo Plantation Worker

Belle White Belle White ... Indigo Plantation Worker

Stanley White Stanley White ... Indigo Plantation Worker

Maxine Royale Maxine Royale ... Indigo Plantation Worker

Georgia Wiggins Georgia Wiggins ... Indigo Plantation Worker

Carolyn Garris Carolyn Garris ... Indigo Plantation Worker

Ella Powell Ella Powell ... Indigo Plantation Worker

Bernice Jenkins Bernice Jenkins ... Indigo Plantation Worker

Lillian Johnson Lillian Johnson ... Indigo Plantation Worker

Jackie Parker Jackie Parker ... Indigo Plantation Worker

Sharria Johnson Sharria Johnson ... Young Nana Peazant

Leroy Simmons Jr. Leroy Simmons Jr. ... Young Daddy Mac

Leroy Simmons Leroy Simmons ... Shad Peazant
More on Julie Dash
1973 : Working Models of Success

1975 : Four Women

1977 : Diary of an African Nun

1982 : Illusions

1991 : Daughters of the Dust

1991 : Praise House

1997 : SUBWAYStories: Tales from the Underground (TV)

1999 : Funny Valentines (TV)

1999 : Incognito (TV)

2000 : Love Song (en) (TV)

2002 : The Rosa Parks Story (TV)

2004 : Brothers of the Borderland