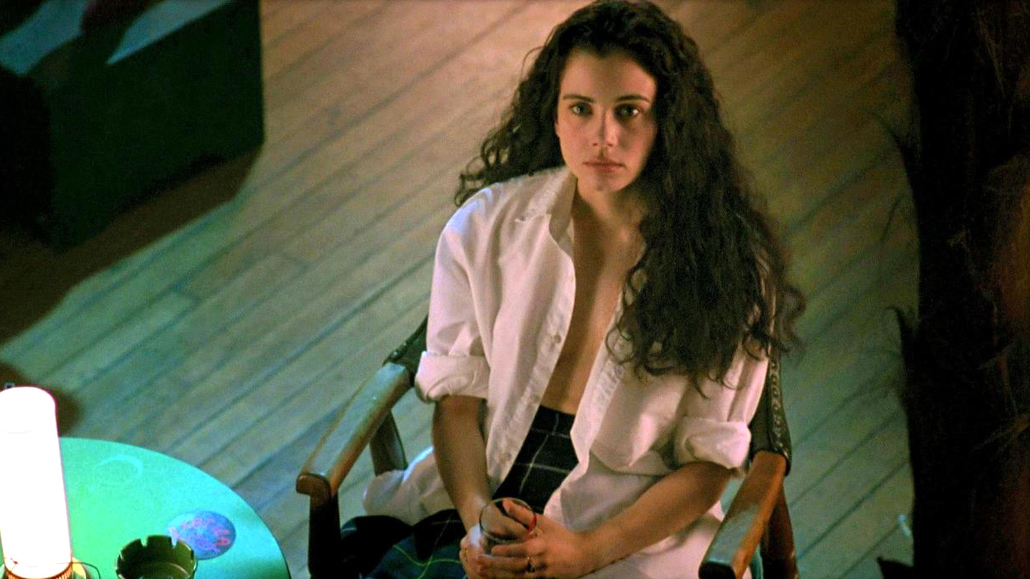 Exotica (English with french subtitles)
Location
Main screening room
Cycle
Clubs, nightclubs and other rowdy dance floors are places of ligthness, seduction or dissidence, where musical trends, dramas and romances are born. They are the sulphurous theater of the bodies that are bring together , but also a mental space that can make the multitude and the solitude, the party feeling and the melancholy coexist. From the disco scene of the 1970s to today, this cycle brings together films where people dance without a tomorrow, in the light of neon and strobes.
Exotica
Language
English with French subtitles
Actors
Mia Kirshner, Don McKellar, Bruce Greenwood
Synopsis
A love story in the form of a puzzle between a stripper, a tax inspector, a homosexual dealing in exotic eggs and a pregnant madam. A fragmented work on voyeurism, seduction and sexual fantasies, gravitating around a bar of nude dancers.
Several characters, some of whom are linked by an old drama, cross paths in the Exotica dancers' bar.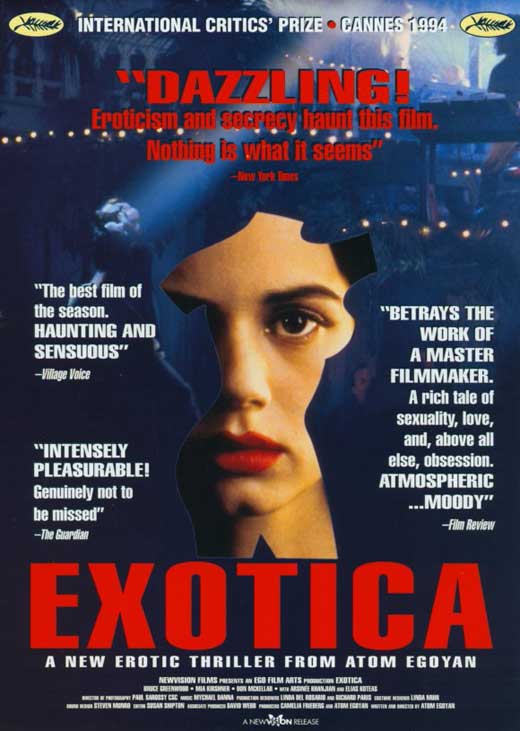 « J'ai voulu construire le film comme un strip-tease, afin de ne révéler que progressivement les éléments d'une histoire très chargée émotionnellement. »
Atom Egoyan
Atom Egoyan (born July 19, 1960) is a Canadian filmmaker. He was part of a loosely-affiliated group of filmmakers to emerge in the 1980s from Toronto known as the Toronto New Wave. Egoyan made his career breakthrough with Exotica (1994), a film set primarily in and around the fictional Exotica strip club. Egoyan's most critically acclaimed film is the drama The Sweet Hereafter (1997), for which he received two Academy Award nominations, and his biggest commercial success is the erotic thriller Chloe (2009). Egoyan's work often explores themes of alienation and isolation, featuring characters whose interactions are mediated through technology, bureaucracy, or other power structures.