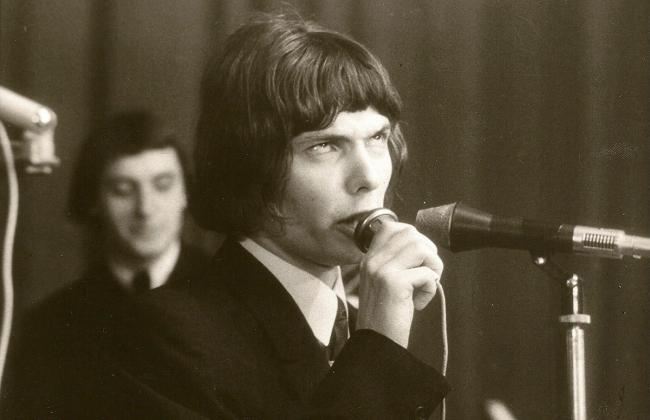 Location
Main projection room
Cycle
Absurdity was a reality in the socialist republics of Eastern Europe until 1989. It was a response to the failures of the public services, to the pretenses, to the feeling of physical confinement. More than in Western Europe, the absurd in the East was a concrete and daily experience. On the occasion of the 30th anniversary of the liberation of the former "People's Republics", we present works from Ukraine, Lithuania, Latvia, Romania, Poland, Hungary, the former East Germany, the former Czechoslovakia. Most of the films are the first digital restorations. Guest programmer: Gabriel M. Paletz.
Four White Shirts
Directed by
Rolands Kalniņš
Language
Latvian with English subtitles
Actors
Uldis Pucitis, Dina Kuple, Liga Liepina
Synopsis
A young songwriter in the Latvian capital city of Riga struggles to have his lyrics heard over the objections of a female censor. His lyrics resound—in his head as much as on stage, down streets filled with construction trucks, and through the lives of young artists—in this inventive musical. The opposition of pop music and bureaucracy ties this Latvian fiction film to the accompanying Hungarian documentary, showing the parallels between socialist states. (Gabriel M. Paletz)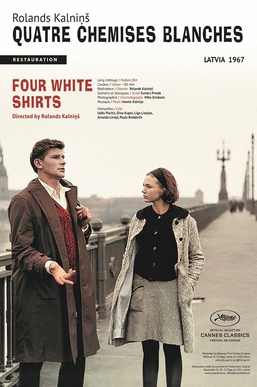 Rolands Kalnins
Rolands Kalniņš is a Latvian director, screenwriter and producer. After World War II, he began working as a director at the Riga Film Studio, instantly rising from assistant director to second director. His films I Remember Everything, Richard and Four White Shirts were pulled from cinemas as they were declared undesirable. He won the best screenplay award at the 1967 Chișinău Film Festival for his film I Remember Everything, Richard. In 1980, his film Saruna ar karalieni received the Latvian National Film Festival award for best documentary, and in 2005 he received an Award for Life Contribution. In 1991, he produced Cilvēka bērns. He turned 100 years old on May 9, 2022 and died on May 17.