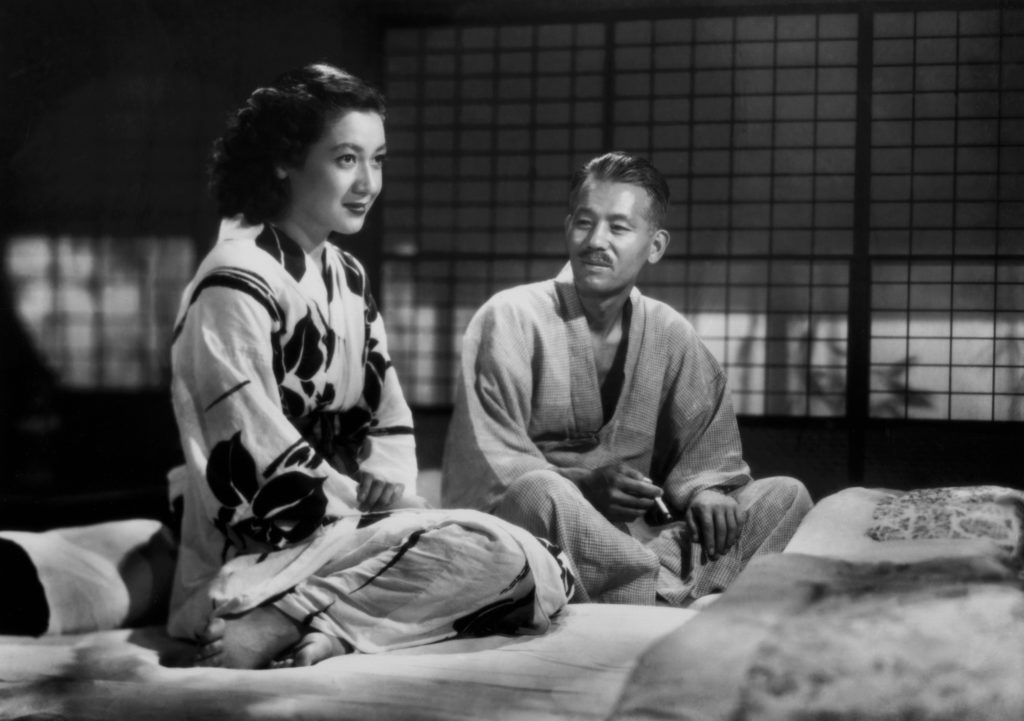 Location
Main screening room
Cycle
À l'occasion de la publication du 200e numéro de la revue de cinéma 24 images, nous accueillons leurs auteurs pour une série de projections doubles qui promettent de nourrir adéquatement le cinéphile avide ! Au menu : Wong Kar-wai, Yasujirō Ozu, Tsai Ming Liang, Sofia Coppola… Chaque projection sera présentée par l'un des auteurs de la revue.
Late Spring
Language
Japanese with English subtitles
Actors
Chishû Ryû, Setsuko Hara, Yumeji Tsukioka
Synopsis
One of the most powerful of Yasujiro Ozu's family portraits, Late Spring (Banshun) tells the story of a widowed father who feels compelled to marry off his beloved only daughter. Eminent Ozu players Chishu Ryu and Setsuko Hara command this poignant tale of love and loss in postwar Japan, which remains as potent today as ever—and a strong justification for its maker's inclusion in the pantheon of cinema's greatest directors.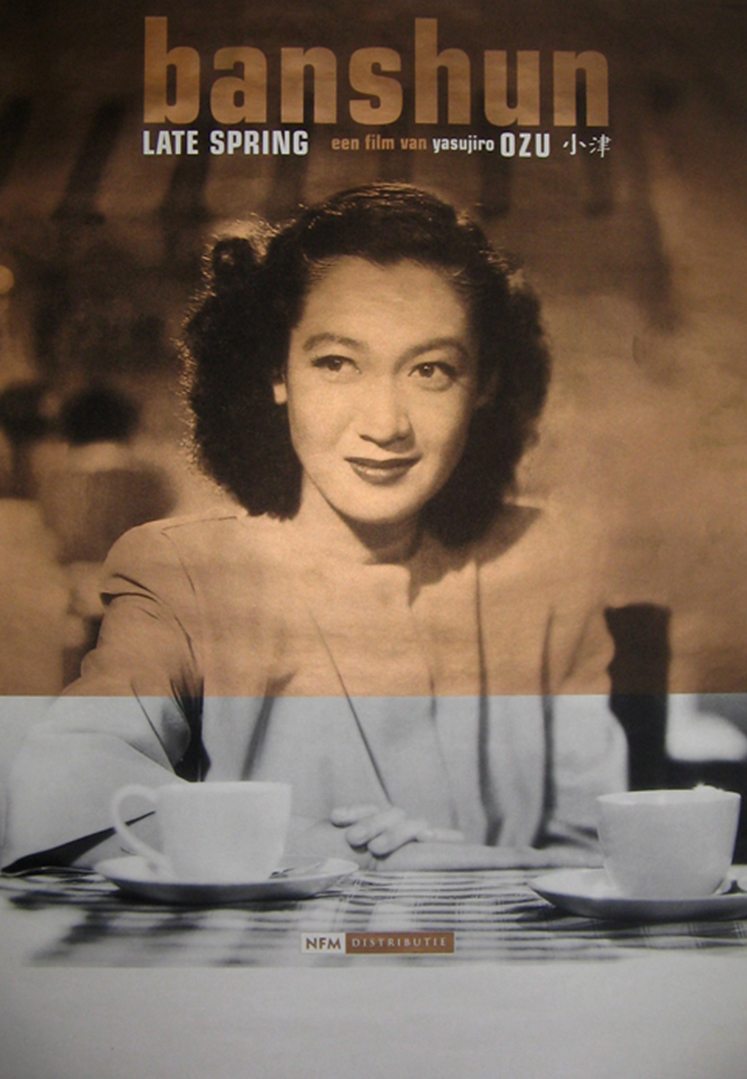 Yasujirō Ozu
Yasujirō Ozu, born on December 12, 1903 in Tokyo and died on December 12, 1963 in the same city, was a Japanese filmmaker. Eager to become a director, he became an assistant to Tadamoto Ōkubo in 1926 and the following year directed his first film, The Penitential Sword, collaborating for the first time with the man who would be the screenwriter for many of his future works: Kogo Noda. In the mid-1930s, he became one of Japan's most famous directors, equally talented in comedy, drama and film noir. In both genres, he focused on Japanese family life, a witness to the social upheavals of the time.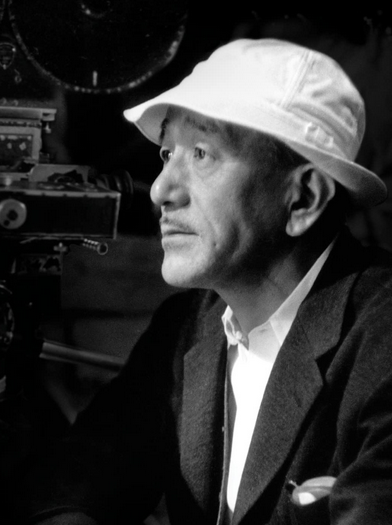 "Late Spring" and the Blossoming of Ozu and Hara
Its director, sometimes referred to as the "most Japanese director of all time", and star are both Japanese icons, though the duo are rarely viewed as a revolutionary combination. Yet, Late Spring was made during a period in Japan's history after World War II when American forces occupied the country...
L'opposition modernité (machinisme, anglicisation, gâteau crémeux) et tradition (intégration à la nature, références aux arts anciens, gâteau de soja) se retrouve imbriquée dans ce récit de la solitude inévitable comme dans la manière de raconter. Plus mobile qu'on ne l'a écrit, la caméra l'est, mais pour saisir train, bicyclette, ce qui a les apparences du pouvoir et de la liberté.
About Yasujirô Ozu
1962 An Autumn Afternoon

1961 The End of Summer

1960 Late Autumn

1959 Floating Weeds

1959 Good Morning

1958 Equinox Flower

1957 Tokyo Twilight

1956 Early Spring

1953 Tokyo Story

1952 The Flavor of Green Tea Over Rice

1951 Early Summer

1950 The Munekata Sisters

1949 Late Spring

1948 A Hen in the Wind

1947 Record of a Tenement Gentleman

1942 There Was a Father

1941 The Brothers and Sisters of the Toda Family

1937 What Did the Lady Forget?

1936 The Only Son

1936 Lion in the Mirror (Documentary short)

1936 College is a Nice Place

1935 Tokyo yoitoko

1935 An Inn in Tokyo

1935 An Innocent Maid

1934 A Story of Floating Weeds

1934 A Mother Should Be Loved

1933 Passing Fancy

1933 Dragnet Girl

1933 Woman of Tokyo

1932 Until the Day We Meet Again

1932 Where Now Are the Dreams of Youth

1932 I Was Born, But...

1932 Spring Comes from the Ladies

1931 Tokyo Chorus

1931 The Sorrow of the Beautiful Woman

1931 The Lady and the Beard

1930 Young Lady

1930 The Luck Which Touched the Leg

1930 The Revengeful Spirit of Eros (Short)

1930 That Night's Wife

1930 I Flunked, But...

1930 Walk Cheerfully

1930 Introduction to Marriage

1929 Straightforward Boy (Short)

1929 The Life of an Office Worker

1929 I Graduated, But...

1929 Fighting Friends (Short)

1929 Days of Youth

1929 Treasure Mountain

1928 Physical Beauty

1928 Couple on the Move (Short)

1928 Pumpkin (Short)

1928 Wife Lost

1928 Dreams of Youth

1927 Blade of Penitence
October 24th - 26th, 2021
There Are No False Undertakings