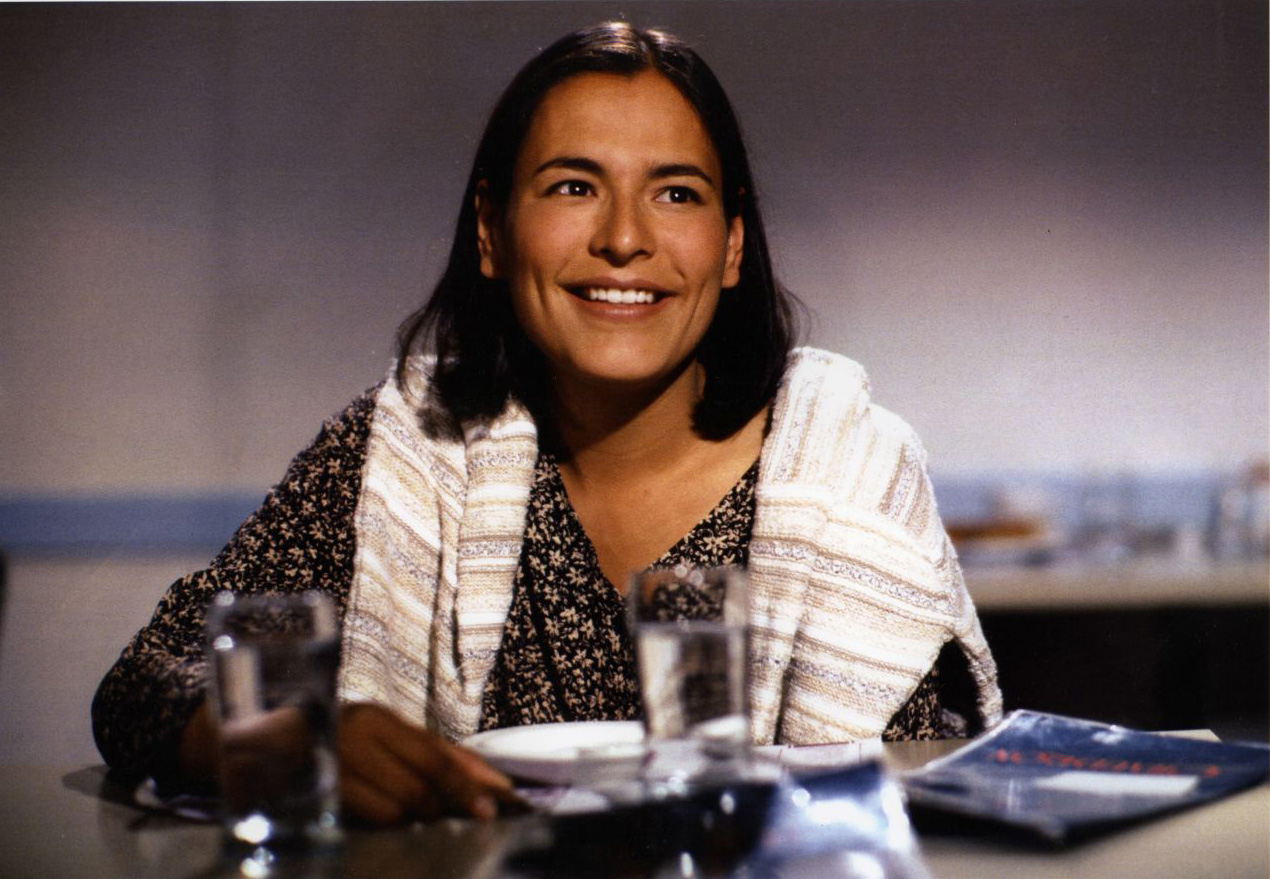 Le silence des fusils (VOF)
Location
Main screening room
Cycle
Rock Demers has been a key figure in the history of cinema in Quebec since the 60s, for his involvement in the promotion, creation and production of films. A co-founder of the Cinémathèque québécoise, he is best known to the public as a producer on the series he initiated, the Contes pour tous. However, we wanted to show with this program the extent of his involvement in cinema that goes beyond Canadian borders, marked by his interest in auteur cinema (he bought the Canadian rights to Charles mort ou vif by Alain Tanner, immediately after its screening at Cannes), in animation (he wrote the screenplay for Faroun, the little clown, directed by Bretislav Pojar), with a predilection for directors from Central and Eastern Europe (Why Havel? by Vojtěch Jasný).
Le silence des fusils
Directed by
Arthur Lamothe
Actors
Jacques Perrin, Michèle Audette, Gabriel Gascon
Synopsis
Inspired by a true story that occurred in June 1977, the filmmaker brings to life, through fiction, an Innu tragedy: the shooting deaths of two Innu from the Mani-Utenam reserve. Lamothe transposes his story through the investigation of a biologist, on a mission on the North Shore, after discovering a corpse. Against the backdrop of white racism against Native peoples, a recurring theme in the filmmaker's work.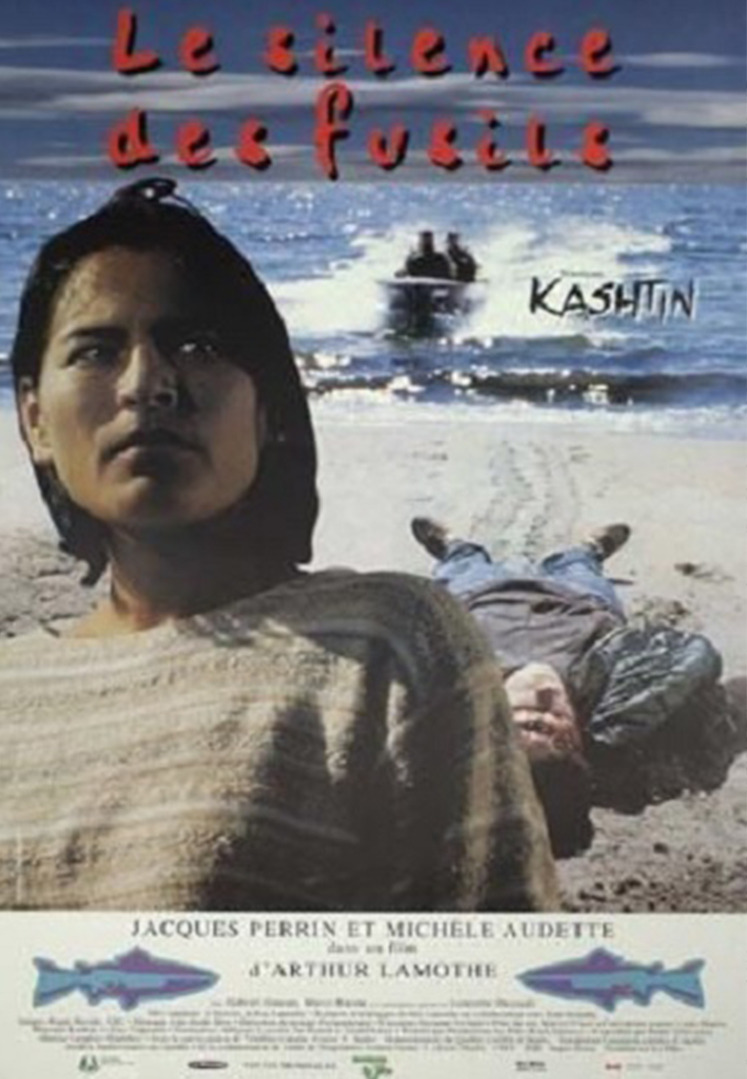 Arthur Lamothe
Born in Saint-Mont, France, Lamothe immigrated to Canada in 1953. In 1954 he began studying economics at the Université de Montréal. During his time as a student he became interested in cinema and began writing for several film publications. After graduating in 1958, he was immediately hired as a writer for Radio-Canada. In 1961 he was hired by the NFB and wrote Dimanche d'Amérique, his first screenplay, which became the first film by Gilles Carle. In 1962 he directed his first film, a short documentary entitled Bûcherons de la Manouane. Lamothe has only made a handful of fiction films during his career, and he is best known and most respected for his documentaries. In his films, Lamothe most frequently explored social and economic themes, as well as activism for issues he passionately supported, especially with regard to Aboriginal people. In 1980 he was awarded the Prix Albert-Tessier and in 1995 was made a member of the Order of Canada.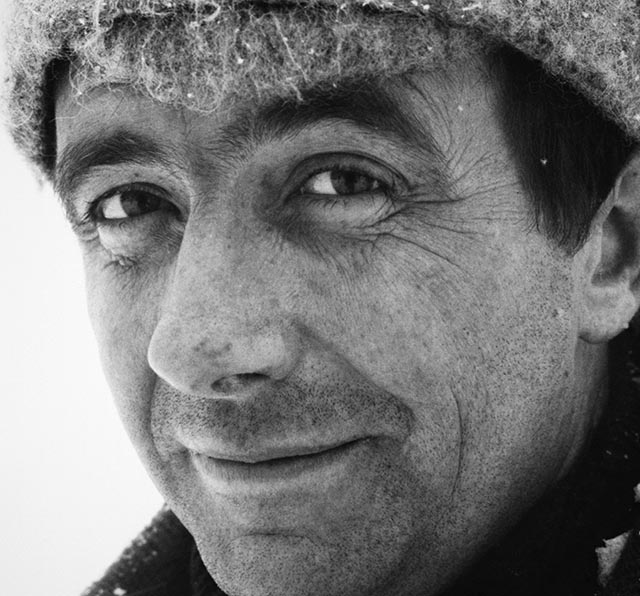 Rock Demers
Amazed cinephile, great traveler, Rock Demers left its mark on Quebec's cinema landscape in addition to children's cinema. Born in Sainte-Cécile-de-Lévrard, he studied pedagogy in Montreal, already showing an interest in knowledge transmission. He then turned to cinema and participated, in 1963, in the founding of the Cinémathèque québécoise along with Guy L. Côté. Shocked by his discovery of Eastern European filmmakers and his meeting with Bretislav Pojar, he worked in the distribution of children's films by creating the Films Faroun distribution company in the mid-1960s, and a youth section at Montreal's international film Festival. He then began a career as a producer with Le martien de Noël (Bernard Gosselin, 1971). In 1980, he founded Les Productions La Fête, which saw the birth of his most famous project: the Contes pour tous, a series of films that began with the huge success of La guerre des tuques (André Melançon, 1984). However, Demers does not limit himself to children's cinema, producing works such as Why Havel? (Vojtěch Jasný, 1991) and Le silence des fusils (Arthur Lamothe, 1996).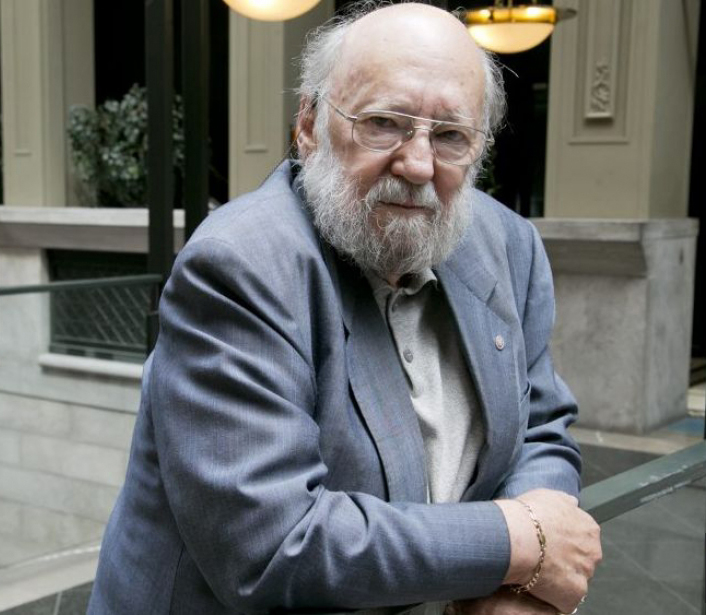 About Arthur Lamothe
1962 : Bûcherons de la Manouane

1963 : Montréal - Manicouagan

1965 : La neige a fondu sur la Manicouagan

1968 : Poussière sur la ville (d'après le roman du même titre) d'André Langevin

1968 : Ce soir-là, Gilles Vigneault...

1970 : Le Mépris n'aura qu'un temps

1974 : Mistashipu

1975 : Ntesi nana shepen 1

1976 : Ntesi nana shepen 2

1980 : Innium Nipatakanu

1980 : Ninan Nitassinan

1980 : Pukuanipanan

1981 : Innu Asi

1981 : Mushuau Innu

1983 : Mémoire battante

1986 : Équinoxe

1990 : La Conquête de l'Amérique II

1992 : La Conquête de l'Amérique I

1992 : L'écho des songes - Shaman Never Dies

1996 : Le Silence des fusils

2004 : Série Mémoire Antérieure

2007 : Les Pêcheurs Acadiens de l'île Lamèque
About Rock Demers
1970 : Le Martien de Noël

1984 : La Guerre des tuques

1985 : Opération beurre de pinottes (The Peanut Butter Solution)

1986 : Bach et Bottine (Bach And Broccoli)

1987 : La Grenouille et la Baleine (Tadpole And The Whale)

1987 : The Great Land of Small

1987 : Le Jeune Magicien (Cudowne dziecko, The Young Magician)

1988 : Les Aventuriers du timbre perdu (Tommy Tricker and the Stamp Traveller)

1989 : Bye bye chaperon rouge (Bye Bye Red Riding Hood)

1990 : Pas de répit pour Mélanie (The Case Of The Witch Who Wasn't)

1990 : Danger pleine-lune (Motýlí cas, The Flying Sneaker)

1990 : La Championne (Campioana, Reach For The Sky)

1991 : El Verano del potro (Fierro, l'été des secrets, Summer Of The Colt)

1991 : Vincent et moi (Vincent And Me)

1992 : Tirelire Combines & Cie

1994 : La Vie d'un héros

1994 : The Return of Tommy Tricker (Le retour des aventuriers du timbre perdu)

1994 : The Making of a Leader (1919-1968) (TV)

1996 : Terre d'espoir

1996 : Le Silence des fusils

1997 : Dancing on the Moon (Viens danser sur la lune)

1998 : Hathi

1999 : Gladys

2000 : Bas Yaari Rakho

2001 : La Forteresse suspendue

2001 : Régina

2002 : L'Extraordinaire Destin de Madame Brouette

2003 : Summer with the Ghosts

2004 : Daniel and the Superdogs

2009 : Un cargo pour l'Afrique

2014 : La Gang des hors-la-loi
1983 : Maria Chapdelaine : Homme au cheval

1986 : Bach et Bottine : Membre du jury

1988 : Les Aventuriers du timbre perdu : Homme plongeant dans la fontaine

1990 : Pas de répit pour Mélanie : Monsieur en chaise roulante

1992 : Tirelire Combines & Cie : Soaked man