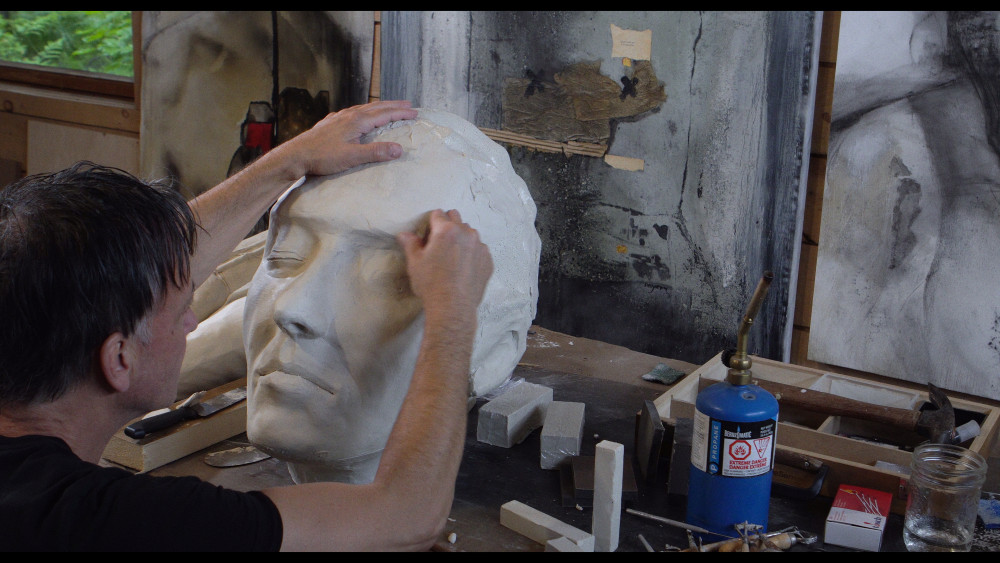 Location
Fernand-Seguin screening room
Cycle
The mission of the Centre d'art et d'essai de la Cinémathèque québécoise (CAECQ) is to primary program Quebec-made documentaries and independent fiction, as well as international documentaries, animated and foreign films, while encouraging opportunities for meetings between the public and the artists. Its programming is presented in conjunction with the Cinémathèque québécoise's under the label New releases.
Libre
Directed by
Hélène Bélanger-Martin
Synopsis
This intimate documentary follows the journey of the sculptor André Desjardins, who begins the creation of a monumental sculpture meant to be installed on the shores of Lake Memphremagog, where he spent his childhood and teenage years. Desjardins welcomes us into his studio, nestled in the heart of the forest. Alone, in silence, he sands, rubs, cuts, and carves. The sounds of nature merge with those of the tools he uses. The seasons pass. Slowly, free, a kneeling figure more than eight feet tall is born before our eyes. The long process is punctuated by the thoughts that Desjardins shares here and there, plunging back into the memories of his childhood marked by mourning, loneliness, and an unquenchable need to create.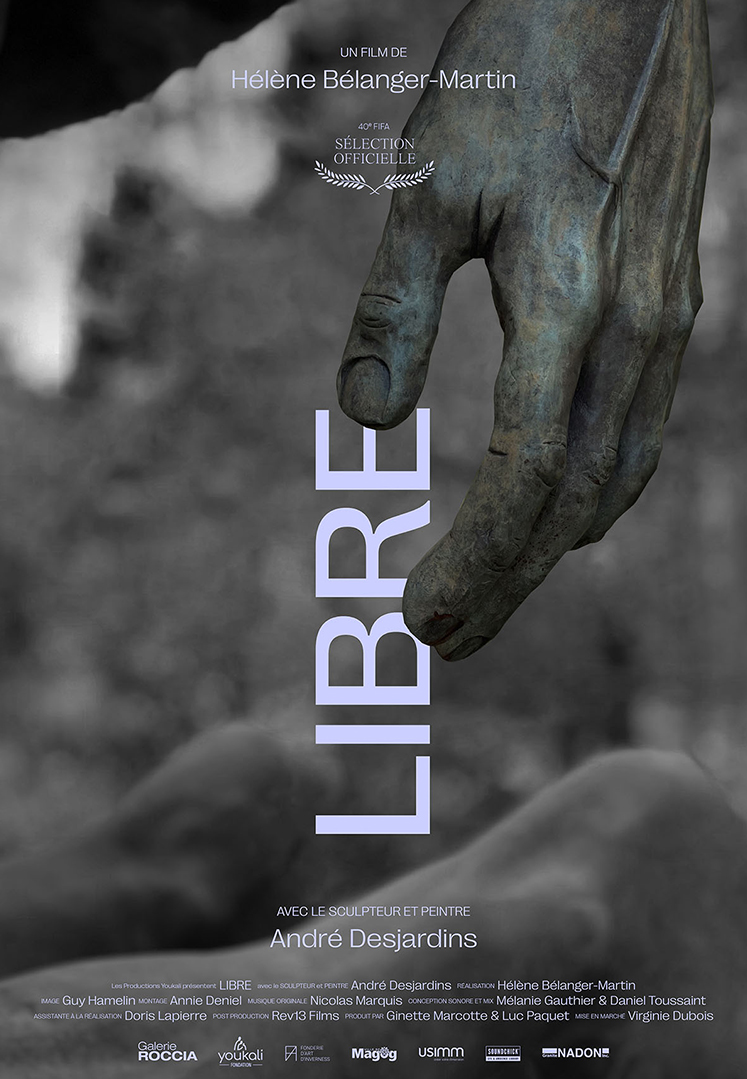 Hélène Bélanger-Martin
After completing a bachelor's in Art History at the Université du Québec à Montréal, Hélène Bélanger-Martin attends the cinematography training program at L'INIS. At the end of her studies, she directs several short films and her first feature film La peau et les os, released in 2008. She takes on a new challenge and opens her own art venue, Galerie ROCCIA. Over the years, her dual role as gallery owner and filmmaker become closely intertwined and her cinematography now solely includes films on art. Her documentaries are intended as open windows on the intimacy of creation. Whether in Visual Emotionism, Becoming or Nathalie Trépanier, sculptor of forgotten objects, Hélène always invites the spectator into the heart of an artist's studio to witness, often in silence, the birth of a work of art. This year, she presents her 9th film, Libre, a documentary that follows the creative process of her longtime life partner, painter and sculptor André Desjardins.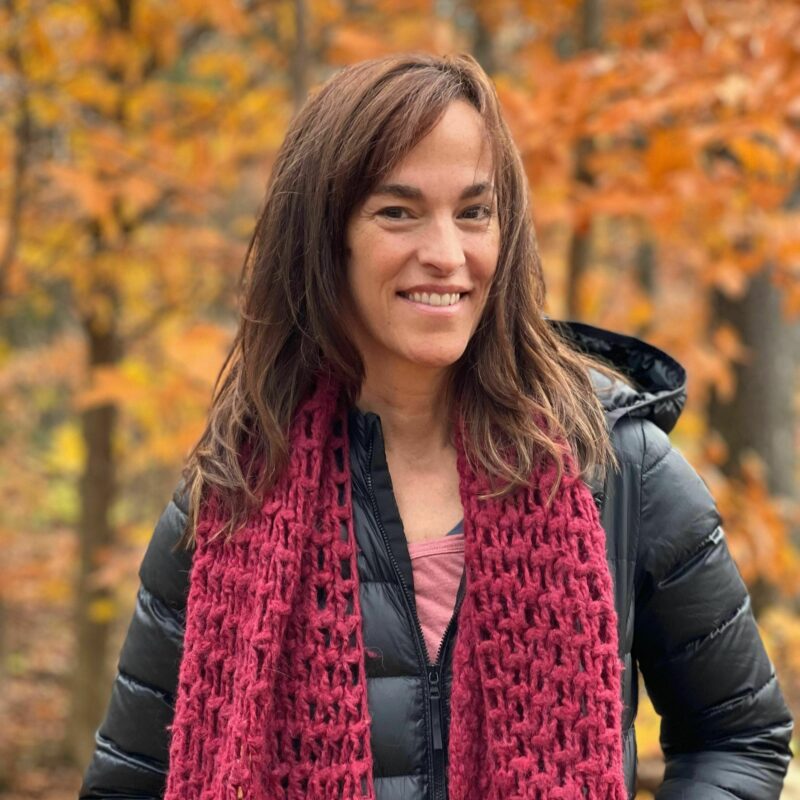 Devenir André Desjardins, a movie by Devenir Hélène Bélanger-Martin
About Hélène Bélanger-Martin