Friday
, December 8th, 2023
at 19:00
Friday
, December 8th, 2023
at 19:00
Saturday
, December 9th, 2023
at 14:30
Sunday
, December 10th, 2023
at 18:30
Monday
, December 11th, 2023
at 20:45
Tuesday
, December 12th, 2023
at 17:00
Wednesday
, December 13th, 2023
at 21:00
Thursday
, December 14th, 2023
at 16:30
Location
Fernand-Seguin screening room
Date
December 8th - 14th, 2023
Cycle
The mission of the Centre d'art et essai de la Cinémathèque québécoise (CAECQ) is to primary program Quebec-made documentaries and independent fiction, as well as international documentaries, animated and foreign films, while encouraging opportunities for meetings between the public and the artists. Its programming is presented in conjunction with the Cinémathèque québécoise's under the label New releases.
The December 8 screening will be followed by a Q&A with Denis Côté.
World Premiere, Locarno Film Festival 2023
Mademoiselle Kenopsia
Actors
Larissa Corriveau, Evelyne de la Cheneliere, Olivier Aubin, Hinde Rabbaj
Synopsis
Set on carrying out her task with dedication, a woman is obsessed with watching over anonymous interiors and occupying them. Both a custodian of the premises and a ghostly presence, she becomes an echo of how we relate to time, solitude and the melancholy of forsaken spaces.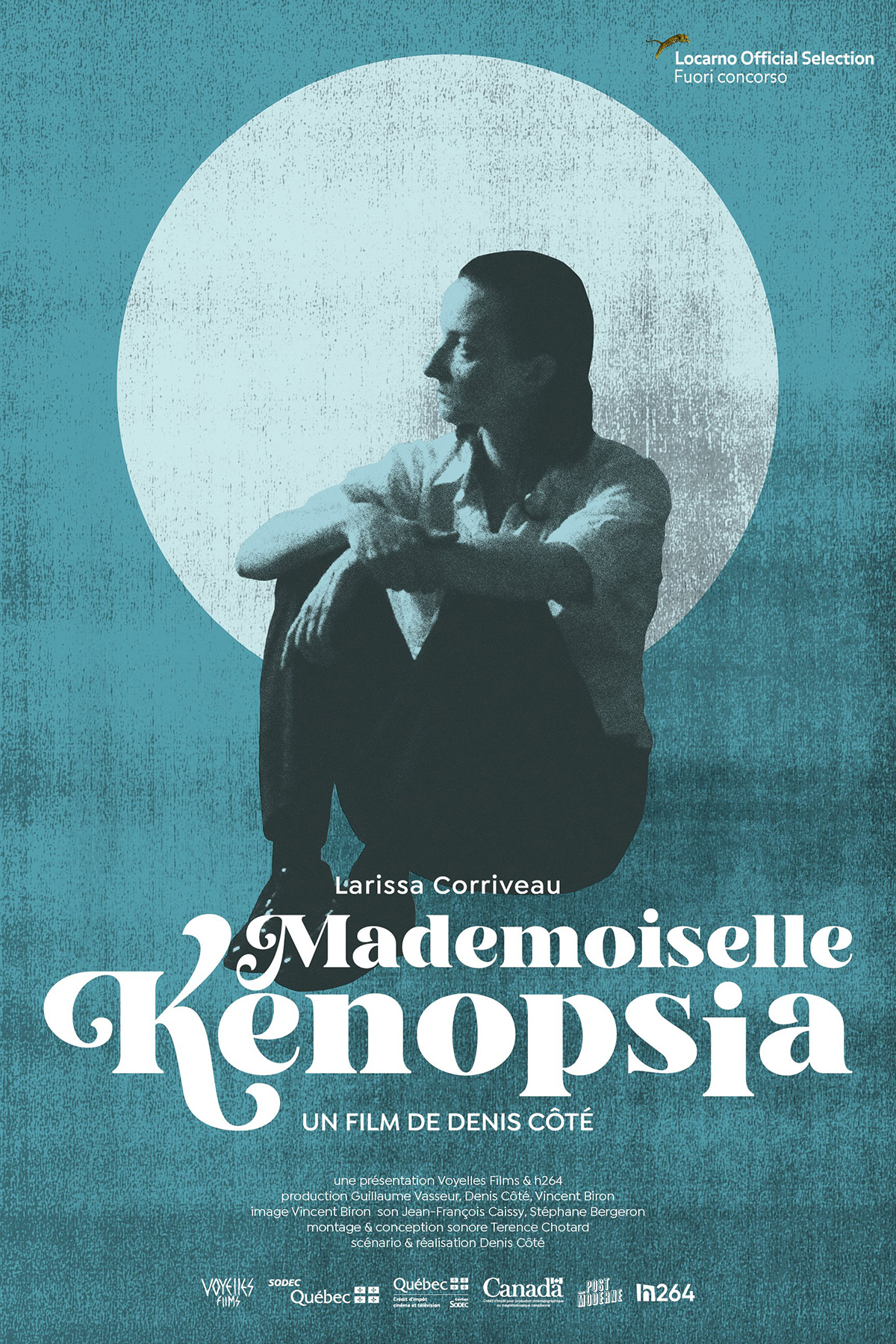 Denis Côté
Denis Côté (1973 – New Brunswick, Canada) founded nihilproductions in the 1990's and shot about 15 short films. He was a journalist and film critic before directing his first feature film Les états nordiques in 2005, beginning a sustained collaboration with producer Stéphanie Morissette that continued with Nos vies privées in 2007; then Curling, his fifth feature film, which won top honors at the Locarno Film Festival and was shown in over 70 festivals. His films have been shown in dozens of cinematic events. His first feature film under the umbrella of La maison de prod, Vic+Flo ont vu un ours, won the Silver Bear/Alfred Bauer Prize for Innovation at the 2013 Berlinale in Germany.
About Denis Côté
2005 - Les états nordiques (Drifting States)

2007 - Nos vies privées (Our Private Lives)

2008 - Elle veut le chaos (All that She Wants)

2009 - Carcasses

2010 - Les lignes ennemies (The Enemy Lines), moyen métrage

2010 - Curling

2012 - Bestiaire

2013 - Vic+Flo ont vu un ours

2014 - Que ta joie demeure (Joy of Man's Desiring)

2016 - Boris sans Béatrice

2017 : Ta peau si lisse

2019 : Répertoire des villes disparues

2019 : Wilcox

2021 : Hygiène sociale