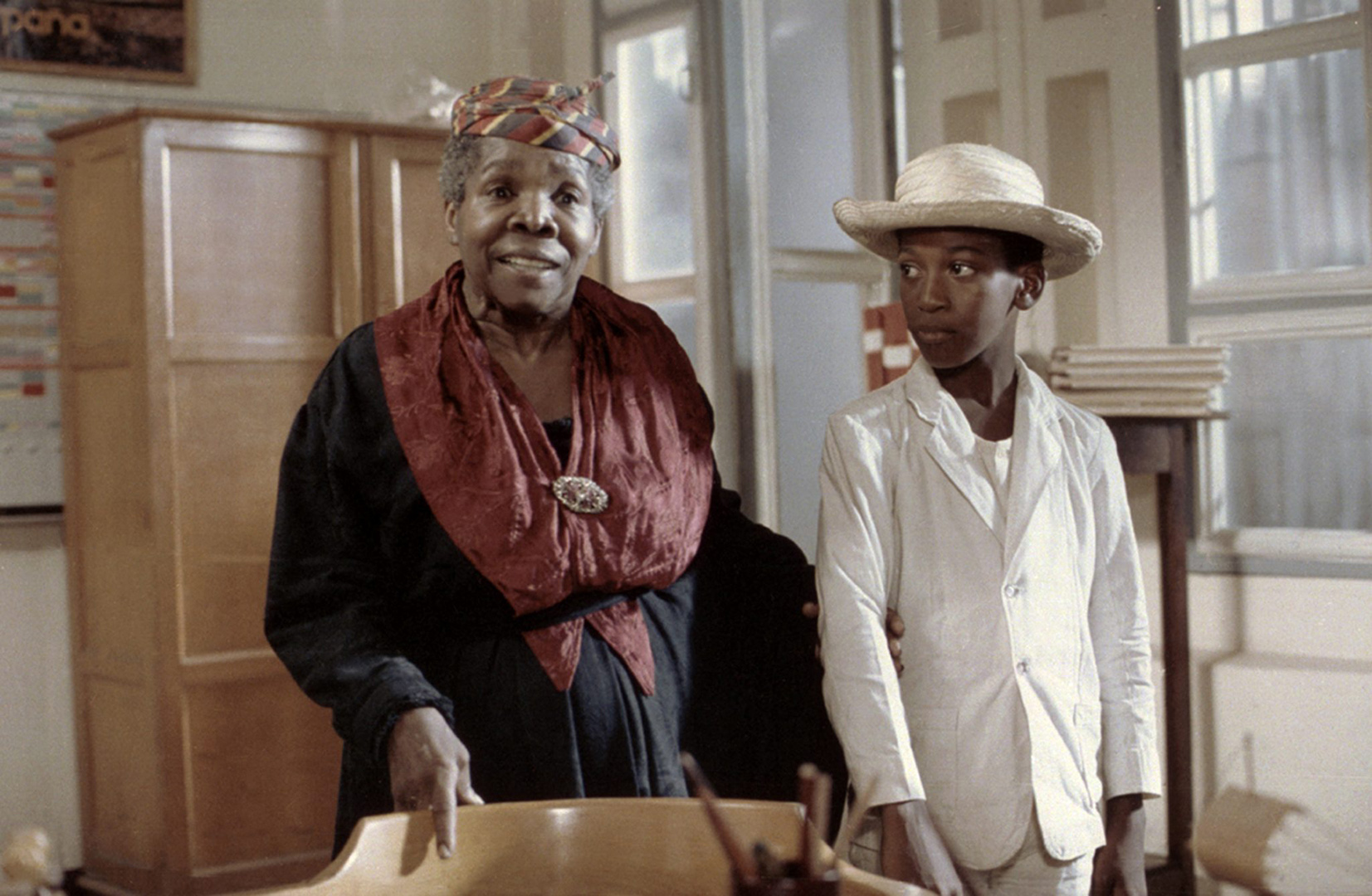 Location
Main screening room
Cycle
Black at the Camera is more than a hundred years of Black cinema. From silent cinema dealing with segregation to films testifying decolonization; from animation to documentaries, including historical reconstructions. The new generation is not left out, expressing itself with aplomb in all forms of contemporary cinema. This ensemble also reflects the work of Canadian and Quebec filmmakers, will be presented to the public at the Cinémathèque québécoise throughout the month of June.
This program, produced in collaboration with the Fabienne Colas Foundation and the Montreal International Black Film Festival, is also supported by the Cinémathèque Afrique of The Institut français.
Tickets will be on sale on May 20.
Rue Cases-nègres
De nos collections
Actors
Garry Cadenat, Darling Légitimus, Douta Seck
Origins
France, Martinique
Synopsis
Based on a novel by Joseph Zobel. In the 1930s in Martinique, young Joseph and his grandmother, Maman Tine, live on Cases-Nègres Street. Located in the middle of a sugarcane plantation, the street consists of a row of wooden shacks, most of them deserted by adults who have gone to work in the fields. To get Joseph out of this harsh world, Maman Tine pushes him to pursue his studies.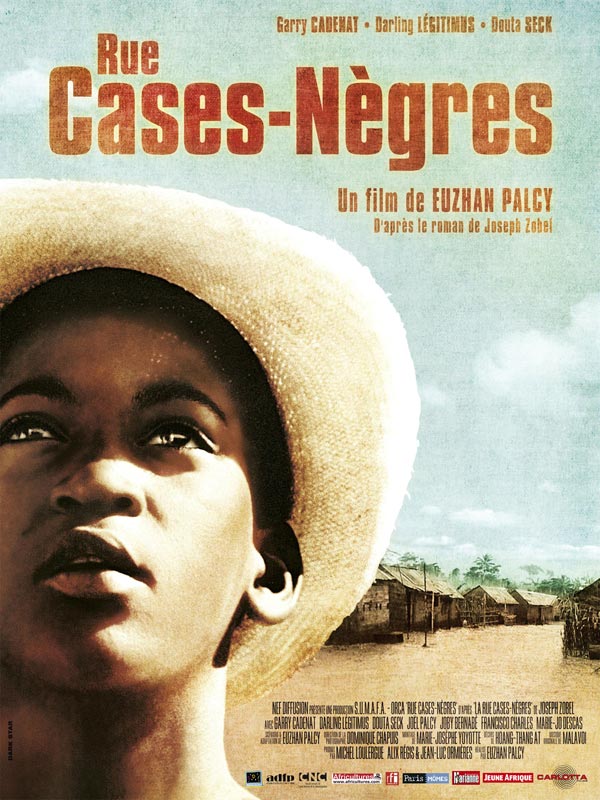 Coupe Volpi 1983
Meilleure interprétation féminine
César du meilleur premier film 1984
Euzhan Palcy
Euzhan Palcy (born January 13, 1958) is a film director, writer and producer from Martinique, French West Indies. When she directed A Dry White Season in 1989, she was the first black woman director of a film produced by a major Hollywood studio. Palcy is the first black director (male or female) to direct an actor to an Oscar nomination and the first black director to win a César Award, the highest French film award. She is also the first black director to win a Venice Film Festival Award (Silver Lion).
Image : BlackPast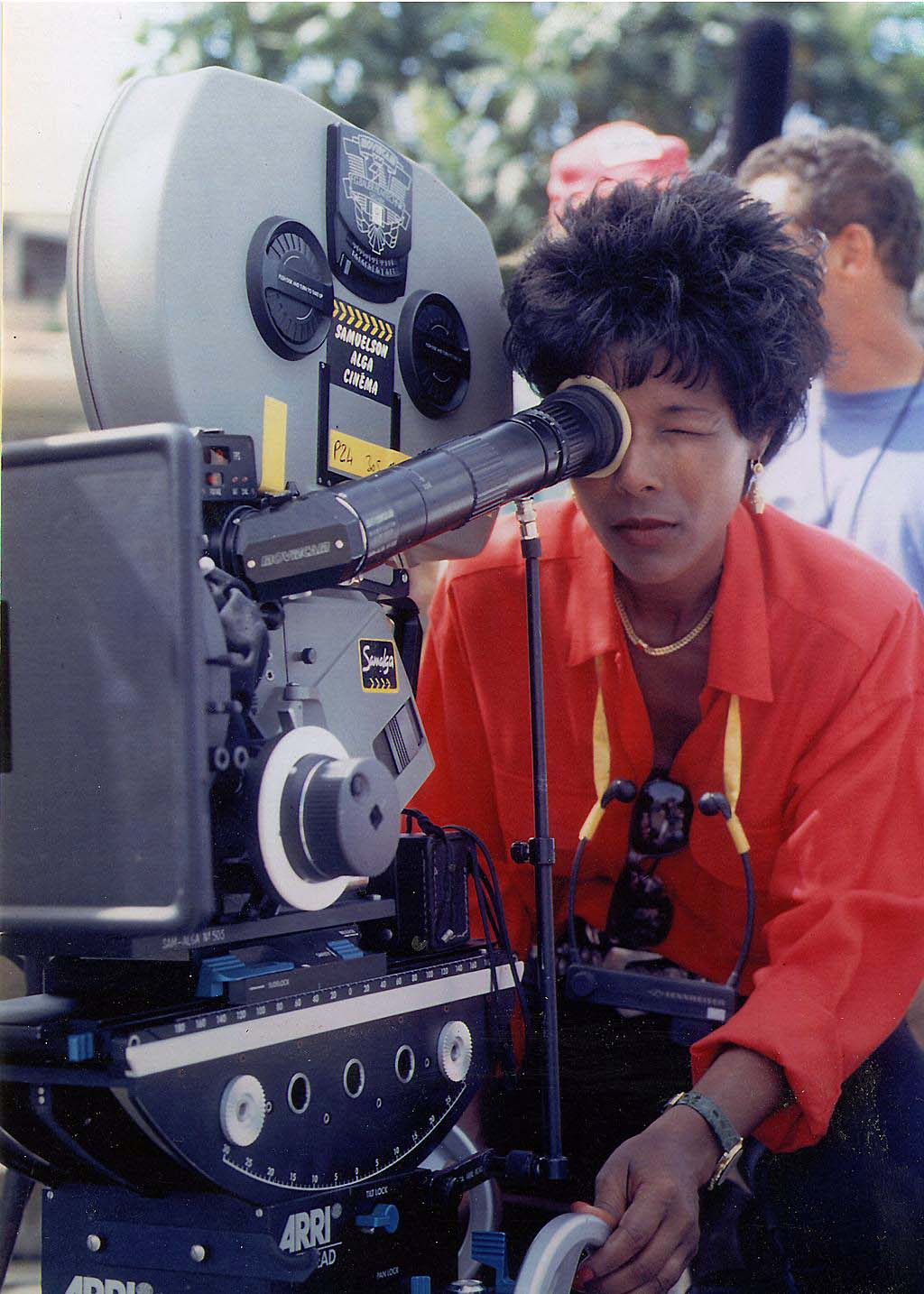 Rue Cases-Nègres est l'adaptation passionnée du grand roman créole de Joseph Zobel. Sous le regard d'un jeune garçon situé à un âge charnière, c'est une page de l'histoire coloniale qui se raconte, contre l'omission et l'injustice d'un système aliénant. Soutenue à l'époque par François Truffaut, Euzhan Palcy filme ce récit de coeur avec une justesse naturelle, sans misérabilisme ni édulcoration...
Garry Cadenat : José (l'enfant)

Darling Legitimus : M'man Tine (la grand-mère de José)

Douta Seck : Médouze

Joby Bernabé : M. Saint Louis

Marie Ange Farot : Mme Saint Louis

Francisco Charles : Le « géreur »

Marie-Jo Descas : la mère de Léopold

Laurent Saint Cyr : Léopold

Henri Melon : M. Roc (l'instituteur)

Eugène Mona : Julien « Douze-Orteils »

Joël Palcy : Carmen (conducteur du bateau)

Mathieu Crico : Gesner

Tania Hamel : Tortilla

Maïté Marquet : Aurélie

Dominique Arfi : La patronne de Carmen

Emilie Blameble : Mme Fusil
More on Euzhan Palcy
1975 : La Messagère, téléfilm

1982 : L'Atelier du diable , court métrage

1983 : Rue Cases-Nègres

1989 : Une saison blanche et sèche (A Dry White Season)

1990 : Comment vont les enfants ?, documentaire de long métrage ; segment Hassane

1992 : Siméon, conte musical et fantastique antillais

1994 : Aimé Césaire, une voix pour l'Histoire, documentaire en trois parties :

1994: L'Île veilleuse

1994: Au rendez-vous de conquête

1994: La Force de regarder demain

1998 : (en) Le Combat de Ruby Bridges, téléfilm

2001 : The Killing Yard

2005 : Parcours de dissidents, documentaire

2007 : Les Mariées de l'isle Bourbon, téléfilm d'aventure en deux épisodes

2008 : L'Ami fondamental : Césaire/Senghor, documentaire inédit

2010 : Parcours de dissidents, sorti en DVD
Balado : Euzhan Palcy, « Je crée avec et pour les enfants »
Le cinéma a une fonction sociale. Pour moi, le cinéma ce n'est pas juste le divertissement. Mon cinéma je veux qu'il divertisse, parce qu'on ne va pas enfermer les gens dans des problèmes. Mais il faut parler à leur mental, à leur cœur, à leur corps, à leurs fibres. Les faire rire, sourire, soupirer, pleurer...