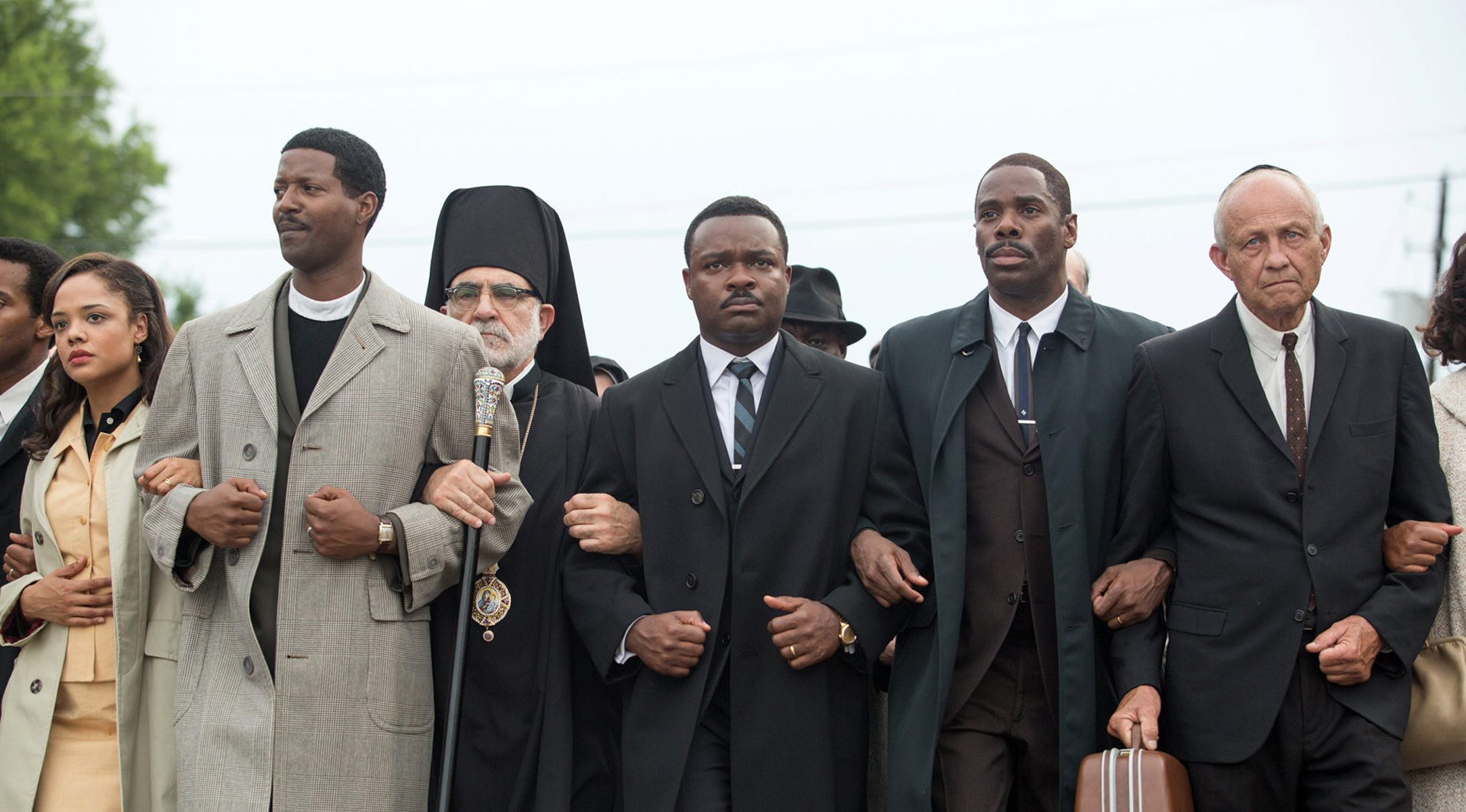 Location
Main screening room
Selma
Language
English with French subtitles
Actors
David Oyelowo, Carmen Ejogo, Oprah Winfrey
Genre
Biography, drama, history
Synopsis
SELMA is the story of Dr. Martin Luther King, Jr.'s historic struggle to secure voting rights for all people – a dangerous and terrifying campaign that culminated with the epic march from Selma to Montgomery, Alabama, and led to President Johnson signing the Voting Rights Act of 1965.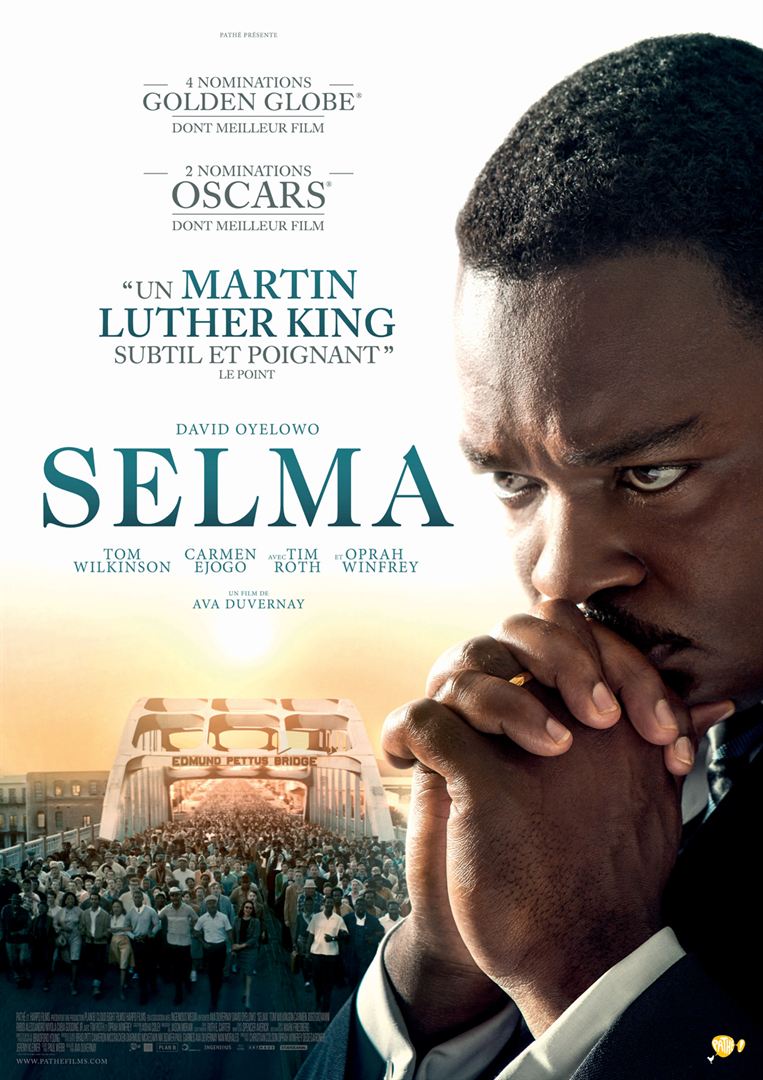 American Film Institute Awards 2014
top 10 des meilleurs films de l'année
Los Angeles Film Critics Association Awards 2014
New Generation Award pour Ava DuVernay
National Board of Review Awards 2014
NBR Freedom of Expression
Women Film Critics Circle Awards 2014
Meilleur film réalisé par une femme
Ava Duvernay
Ava DuVernay is an American filmmaker. She won the directing award in the U.S. dramatic competition at the 2012 Sundance Film Festival for her second feature film Middle of Nowhere , becoming the first black woman to win the award. For her work on Selma (2014), DuVernay became the first black woman to be nominated for a Golden Globe Award for Best Director, and also the first black female director to have her film nominated for the Academy Award for Best Picture. In 2017, she was nominated for the Academy Award for Best Documentary Feature for her film 13th (2016).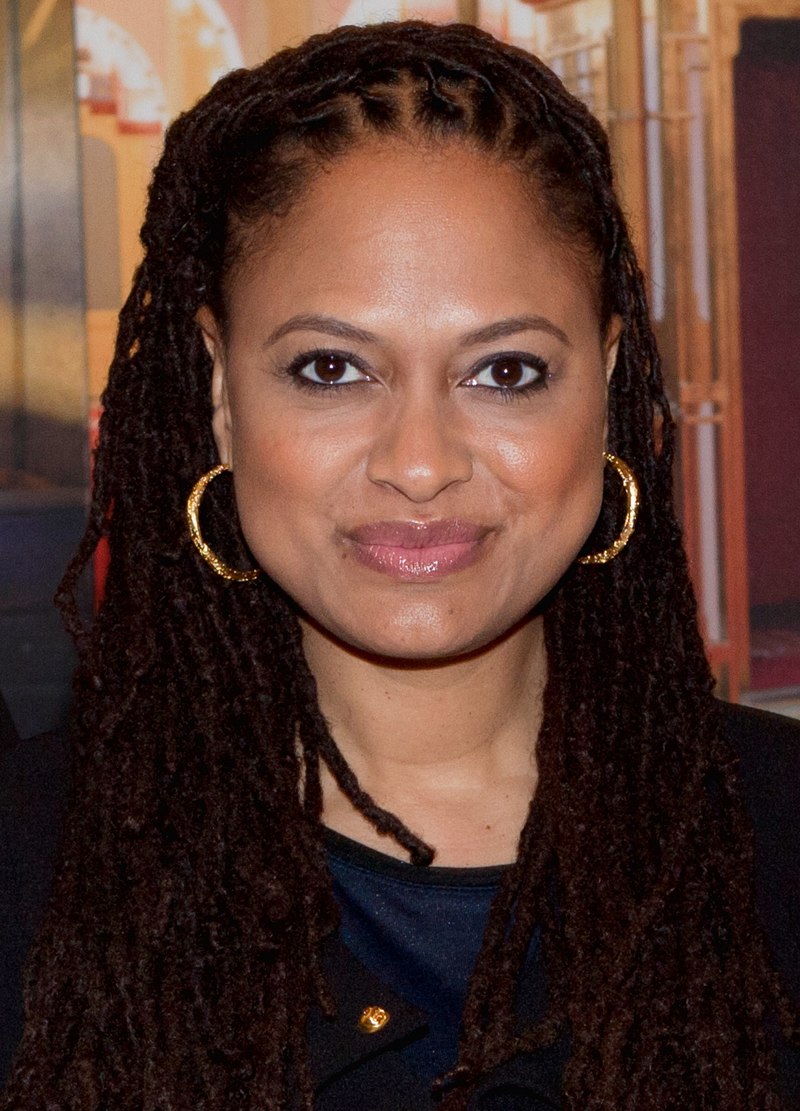 Selma movie review
Director Ava DuVernay and writer Paul Webb focus on King's 1965 battle for voting rights and his political pressure on President Lyndon Johnson to end the systemic oppression of black Americans. This is an intellectual approach to an emotional issue — and it delivers, powerfully and beautifully...
About Selma
David Oyelowo as Martin Luther King, Jr.

Tom Wilkinson as Lyndon B. Johnson

Carmen Ejogo as Coretta Scott King

André Holland as Andrew Young

Tessa Thompson as Diane Nash

Giovanni Ribisi as Lee C. White

Lorraine Toussaint as Amelia Boynton Robinson

Stephan James as John Lewis

Wendell Pierce as Hosea Williams

Common as James Bevel

Alessandro Nivola as John Doar

Lakeith Stanfield as Jimmie Lee Jackson

Cuba Gooding Jr. as Fred Gray

Dylan Baker as J. Edgar Hoover

Tim Roth as George Wallace

Oprah Winfrey as Annie Lee Cooper

Ruben Santiago-Hudson as Bayard Rustin

Niecy Nash as Richie Jean Jackson

Colman Domingo as Ralph Abernathy

Omar Dorsey as James Orange

Stephen Root as Al Lingo

Ledisi Young as Mahalia Jackson

Trai Byers as James Forman

Kent Faulcon as Sullivan Jackson

John Lavelle as Roy Reed

Henry G. Sanders as Cager Lee

Jeremy Strong as James Reeb

Nigél Thatch as Malcolm X

Tara Ochs as Viola Liuzzo

Martin Sheen[30] as Frank Minis Johnson

Michael Shikany as Archbishop Iakovos

Michael Papajohn as Major John Cloud

Stan Houston as Sheriff Jim Clark

E. Roger Mitchell as Frederick D. Reese
About Ava DuVernay
Short films
2006 : Saturday Night Life (également scénariste)

2009 : Compton in C Minor (également productrice)

2013 : The Door (également productrice et scénariste)
Feature films
2010 : I Will Follow (également productrice et scénariste)

2012 : Middle of Nowhere (également productrice et scénariste)

2014 : Selma (également productrice exécutive)

2018 : Un raccourci dans le temps (A Wrinkle in Time)
Documentaries
2008 : This Is the Life (également productrice et scénariste)

2010 : My Mic Sounds Nice: A Truth About Women and Hip Hop (également productrice exécutive)

2016 : Le 13e (13th) (également productrice et scénariste)

2016 : August 28th (également productrice et scénariste)