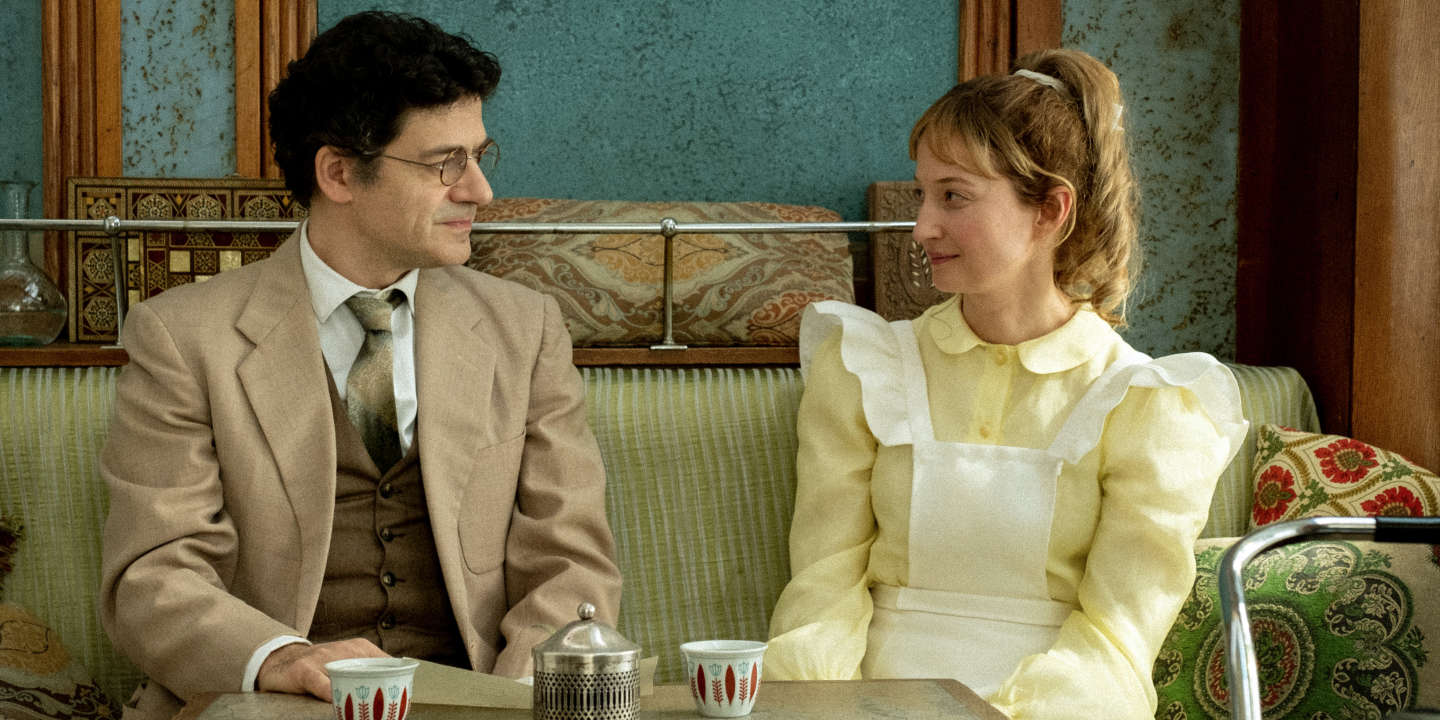 Sous le ciel d'Alice (Original version with English subtitles)
Location
Main screening room
Cycle
Cinéma français contemporain
D'une année à l'autre, la Cinémathèque québécoise paie son tribut au cinéma français récent et actuel, en partenariat avec l'Institut français. Nous présentons ce mois-ci Bonne mère, le deuxième long métrage de Hafsia Herzi (connue pour sa prolifique carrière d'actrice), portrait sensible d'une femme modeste qui porte sa famille à bout de bras dans les quartiers nord de Marseille. Ce fervent hommage à toutes les « mères-courages » a obtenu le Prix d'ensemble de la section Un certain regard au Festival de Cannes en 2021.
Skies of Lebanon
Language
French, Arabic, Italian with English subtitles
Actors
Alba Rohrwacher, Wajdi Mouawad, Isabelle Zighondi
Synopsis
In the 1950s, Alice leaves her native Switzerland for Lebanon. There she meets Joseph, an astrophysicist with whom she falls in love. But the shadow of war soon looms over their happiness.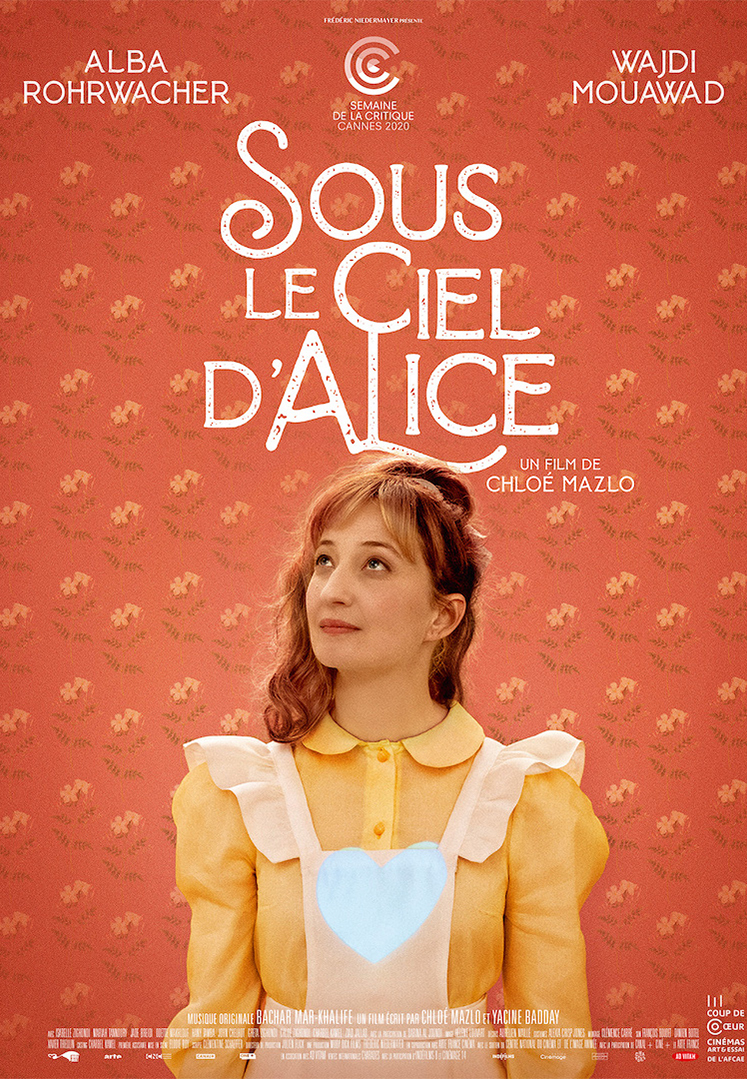 Trailer in French only. The film will be presented with English subtitles.
French Union of Film Critics - 2021
International French Film Festival of Tübingen - 2021
Chloé Mazlo
Chloé Mazlo is a French artist, director, screenwriter and actress, born on October 15, 1983 in Boulogne-Billancourt. Born into a family of jewelers from Lebanon, she studied graphic design at the École supérieure des arts décoratifs de Strasbourg. She then specialized in the making of animated films, at the crossroads of different techniques. Whether they borrow the territory of autobiography, literary adaptation, or her family history, her films are distinguished by their strongly allegorical pictorial language. His short films have been selected in numerous French and international festivals, broadcast on television (France 2, Canal +) and awarded several prizes. In 2015, Les Petits Cailloux won the César for best animated short. In 2020, she directed her first feature film, Sous le ciel d'Alice, with Alba Rohrwacher and Wajdi Mouawad in the lead roles, selected at the 59th Critics' Week of the Cannes Film Festival 20203 and nominated in the Best First Film category at the 27th edition of the Lumières de la Presse Internationale.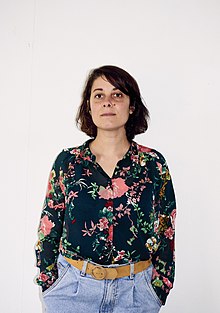 About Skies of Lebanon
Alba Rohrwacher : Alice Kamar

Wajdi Mouawad : Joseph Kamar

Isabelle Zighondi : Mona Kamar

Mariah Tannoury : Mimi

Jade Breidi : Tony

Odette Makhlouf : Amal

Hany Tamba : Georges

Charbel Kamel : Walid

Ziad Jallad : Selim

Darina Al Joundi : Rima

Nadine Naous : le cèdre

Robert Mazlo : the archbishop

John Chelhot : Fady

Greta Zighondi : Hoda

Chloé Zighondi : Nada

Cécile Moubarak : Raymonde

Ishac Diwan : the TV journalist

Joëlle Abou Chabke : the teacher on TV
Interview | Chloe MAZLO | SKIES OF LEBANON
About Chloé Mazlo
Filmography l Short films
2019 : Asmahan la diva

2016 : Diamenteurs

2015 : Conte de fées à l'usage des moyennes personnes, based on the tale by Boris Vian

2014 : Les Petits Cailloux

2010 : Deyrouth

2007 : L'amour m'anime
Filmography l Full lenght