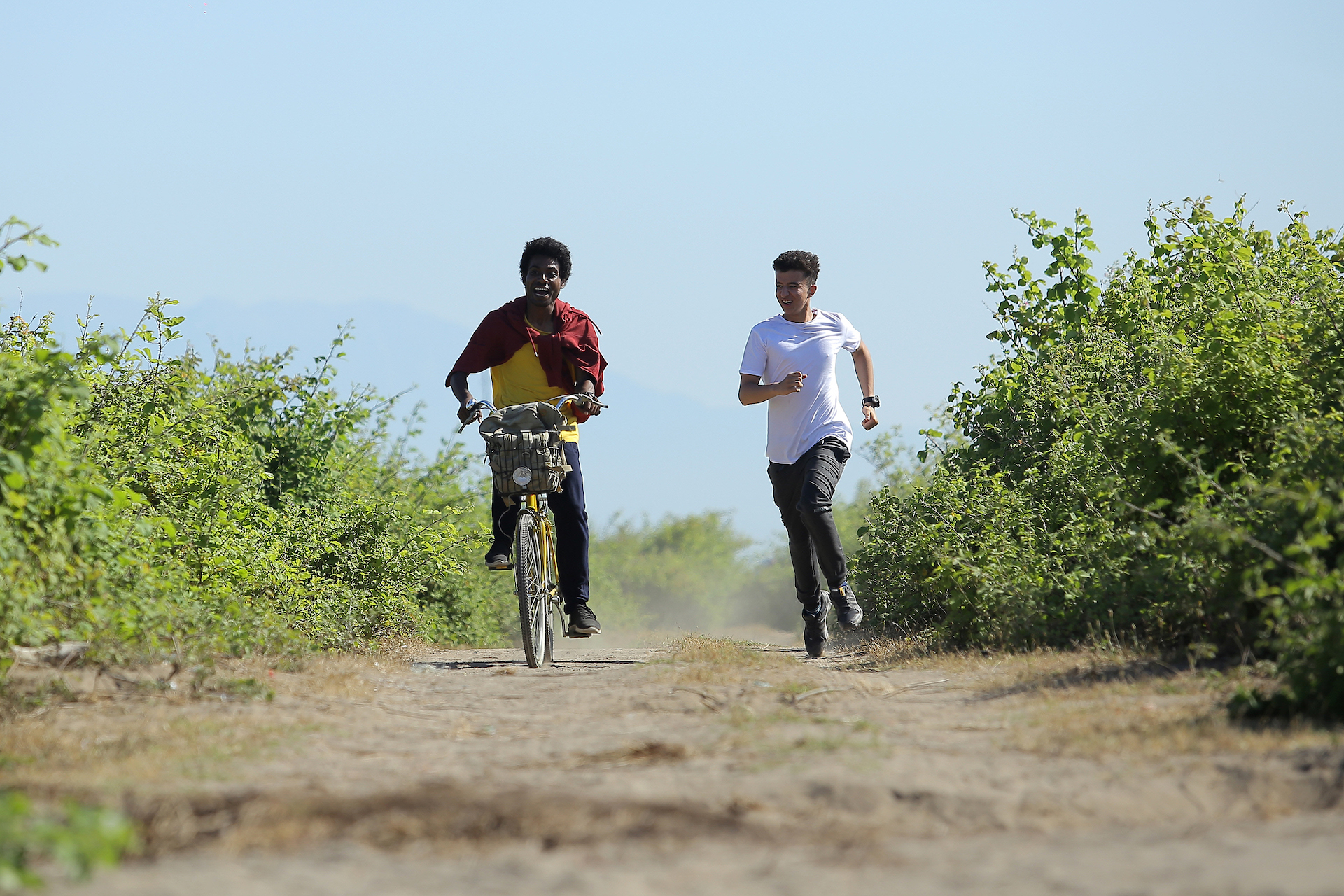 Summer with Hope (Persian with French subtitles)
Location
Fernand-Seguin screening room
Cycle
The mission of the Centre d'art et d'essai de la Cinémathèque québécoise (CAECQ) is to primary program Quebec-made documentaries and independent fiction, as well as international documentaries, animated and foreign films, while encouraging opportunities for meetings between the public and the artists. Its programming is presented in conjunction with the Cinémathèque québécoise's under the label New releases.
Grand Prix, Karlovy Vary International Film Festival
Summer with Hope
Directed by
Sadaf Foroughi
Language
Persian with French subtitles
Actors
Leili Rashidi, Mehdi Ghorbani, Alireza Kamali, Benyamin Peyrovani
Synopsis
Young swimmer, Omid (whose name means "Hope" in Persian), along with his mother, Leili, and uncle, Saadi, have each placed their individual fates on one vital upcoming swimming competition. In the days and hours before the meet, however, the consequences of failure become clear for each ‒ all of which falls heavily on Omid's shoulders as a responsibility he refuses to bear. As their community jealously and steadily erodes the family's façade, layer by layer, to find whatever weakness they can, the family itself also begins to crumble like sand under the weight of the encroaching tide.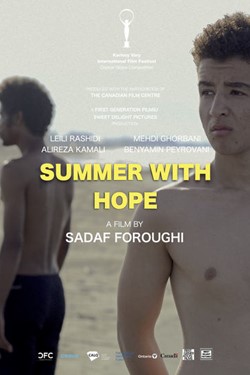 "After filming Summer with Hope in Iran in August 2019, we were arrested, our passports and the film dailies were confiscated, and we were not allowed to leave Iran for three years. The reason: Summer with Hope portrays the taboo of homosexuality and the problem of the LGBTQ+ community in Iran for the first time in such a direct way. We were under house arrest for 6 months and interrogated for a year. For the remaining two years, we were preoccupied with our trial, mental and spiritual persecution, and bureaucratic issues surrounding our court.
After three years of struggle, we finally made progress in getting our hands on the backup hard drives of the dailies and it was a miracle that we were able to complete the post-production and deliver the film to Karlovy Vary in no time. The film was selected for the Crystal Globe competition section and won the Crystal Globe Grand Prix. Our passports were returned to us only a month before the festival.
During this tough period, we had no choice but to remain silent so as not to endanger our safety and that of our family. Today, however, we feel not alone anymore, so we decided to ignore our fear and speak up. Our duty now is not only to share our film with the world, which carries a timely message in tune with the revolution in Iran but also to talk about the oppression that is happening to us in Iran. Therefore, our effort is to show the film to the world as widely as possible. "
Sadaf Foroughi (writer/director) & Kiarash Anvari (Producer/Editor), 2022
Sadaf Foroughi
Sadaf Foroughi (born July 27, 1976) is an Iranian director, screenwriter, producer and editor. After obtaining a master's degree in film studies in France, she continued her studies toward a PhD in film philosophy. She also completed the New York Film Academy's film-making courses. Her films and video art pieces have been screened in venues and festivals around the world.