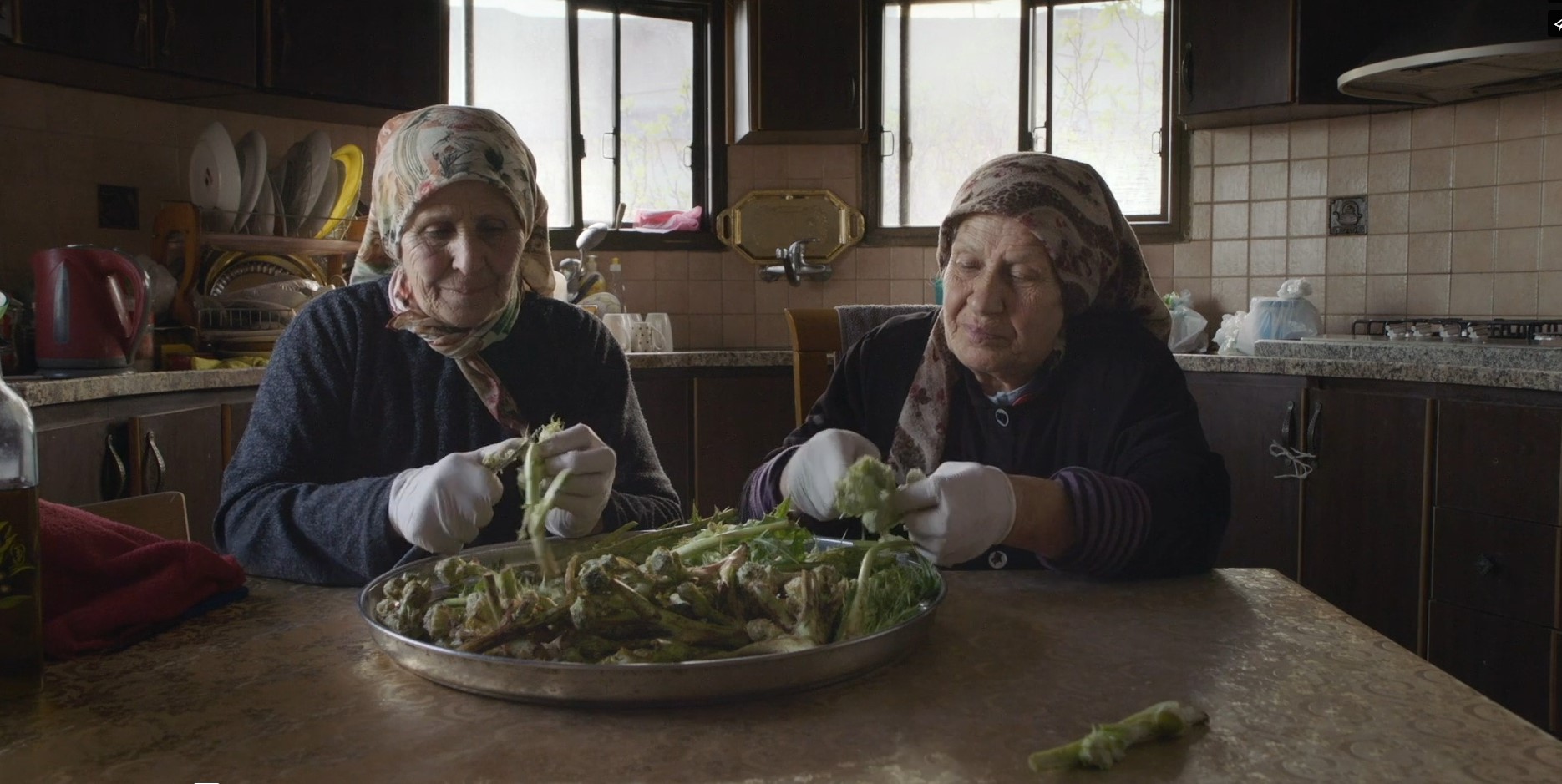 November 29th - December 1st, 2022
Regards palestiniens is a Montreal-based collective focused on the organisation of cinema events that reflect the multiple imaginaries of Palestine as well as Palestinian creativity and engagement. The organizers are Montrealers involved, variously, in social-justice activism, migrant advocacy and assistance, international solidarity, film production, film studies, education and research.
Program introduction
Introduction to the program
For its 15th edition dedicated to solidarity, Regards Palestiniens showcases a selection of films that cross over many borders, conflicts, and communities, weaving Palestine as an indivisible web that connects racial, anticolonial, and ecological struggles, in the face of neoliberal austerity and individualized identity politics.This programme centers the struggle against settler colonialism from Palestine to Turtle Island as it is grounded in our daily relations with the human and non-human other, with the land and with the future.
On day 1, we begin with two films that interrogate what sort of solidarity is possible today. The first film, Resistance, Why? (1971) by Christian Ghazi, was retrieved and restored this year by the collective Nadi le kol el Nas. The film was left in a sad state after the destruction of 38 more of Ghazi's films during the Lebanese Civil War, and more specifically what came to be known as the "war of the (Palestinian) camps" in 1987. The film reanimates the foundational political vision of Palestinian liberation as a project of transnational solidarity that foregrounds Zionism as oppressive to both Palestinians and Jews. The second film, Bassem Saad's Congress of Idling Persons (2021), investigates the very possibility of solidarity across struggles today, as we get more and more fragmented by neoliberal politics of austerity and individualistic identity politics. The screening will be followed by a discussion panel (French) animated by members of the Palestinian Youth Movement and Independent Jewish Voices.
Day 2 combines films by Indigenous and Palestinian filmmakers to shed light on our common struggle of defending the land through everyday relations. In a film that brings together docufiction and dramedy, Jumana Manna's Foragers bears witness to the settler regime's attempt at severing the relationship between Palestinians and their land. The goal to empty the land of the Palestinian presence takes place in the context of greenwashing politics of land preservation. Both Manna's Foragers and Sean Stiller's Kéwku (2017) remind us of the daily and reciprocal relations we build with wild plants through foraging.
Day 3 brings together four Palestinian and Indigenous shorts that re-imagine the present and possible retrofutures for our two peoples. The tunnels that break the siege of Gaza in Mohamad Harb's Gaza Death Tunnels (2013) extend underground to the post-apocalyptic gardening society in Larissa Sansour's In Vitro (2019); while TJ Cuthand's futurist imaginary of Indigenous reclamation after climate catastrophe in Reclamation (2018), and Skawennati's She Falls for Ages (2016), a retro-futuristic reconstruction of Haudenosaunee creation story reframe our struggles within time immemorial, reminding us that our relation to land and time has always helped us survive the European colonial futurity of the "end of the world".