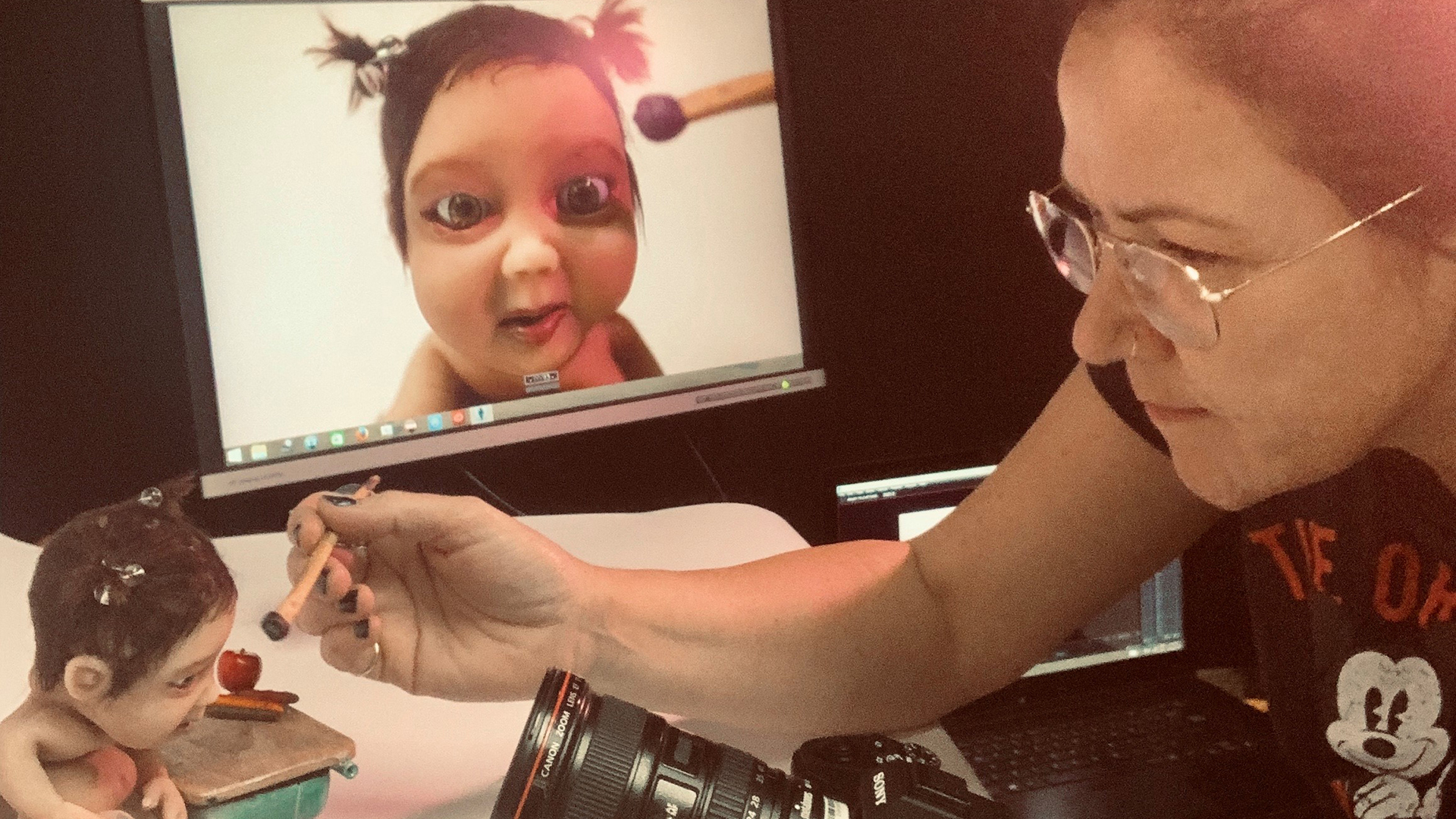 Location
Main screening room
Les Sommets du cinéma d'animation présentent
On connaît l'événement, soit le festival organisé par la Cinémathèque québécoise et qui présente le meilleur de l'animation. Mais les Sommets, c'est aussi une série d'événement animés se tenant à la Cinémathèque ou ailleurs, et qui mettent en valeur aussi bien des nouveautés que des films mémorables du passé, des courts et des longs métrages, des projections à l'intérieur comme à l'extérieur, des leçons de cinéma et d'autres événements.
Pour être tenu au courant de la programmation des Sommets à l'année, consultez régulièrement le site des Sommets.
The NFB, in partnership with les Sommets du cinéma d'animation, is pleased to invite you to an Artist's Talk with Métis filmmaker Terril Calder, an acclaimed and influential force in independent animation (Canned Meat, 2009; Choke, 2010; SNIP, 2016; among others).
She'll show some of her previous work and discuss the creative process behind her most recent film, Meneath: The Hidden Island of Ethics, about the challenging journey of a precocious Métis baby as she contemplates her path to Hell. Calder's tour-de-force stop-motion artistry—she designs, builds, animates and composites all her dolls, props, costumes and sets—lays bare the biases of colonial systems and the unfathomable abuse they've inflicted upon entire generations. Calder's Baby Girl carries the enormous weight of those generations on her tiny shoulders.
This talk will be held in English.
Terril Calder
Terril Calder attended the University of Manitoba's Fine Arts Program, graduating with a major in Drawing and a minor in Film. While in Winnipeg, she exhibited her multi-media and performance artwork with the influential Student Bolshevik group and was a member of Video Pool. After moving to Toronto following her studies, Calder became a founding member of the 7a11d International Festival of Performance Art, where she curated visual and performance art exhibitions. Since the 1990s, Calder has lectured and taught art at organizations such as the National Ballet School of Canada, the Toronto District School Board, Art in the Park, the University of Manitoba, Indigenous Roots and imagineNATIVE, and in numerous Indigenous communities in Canada.