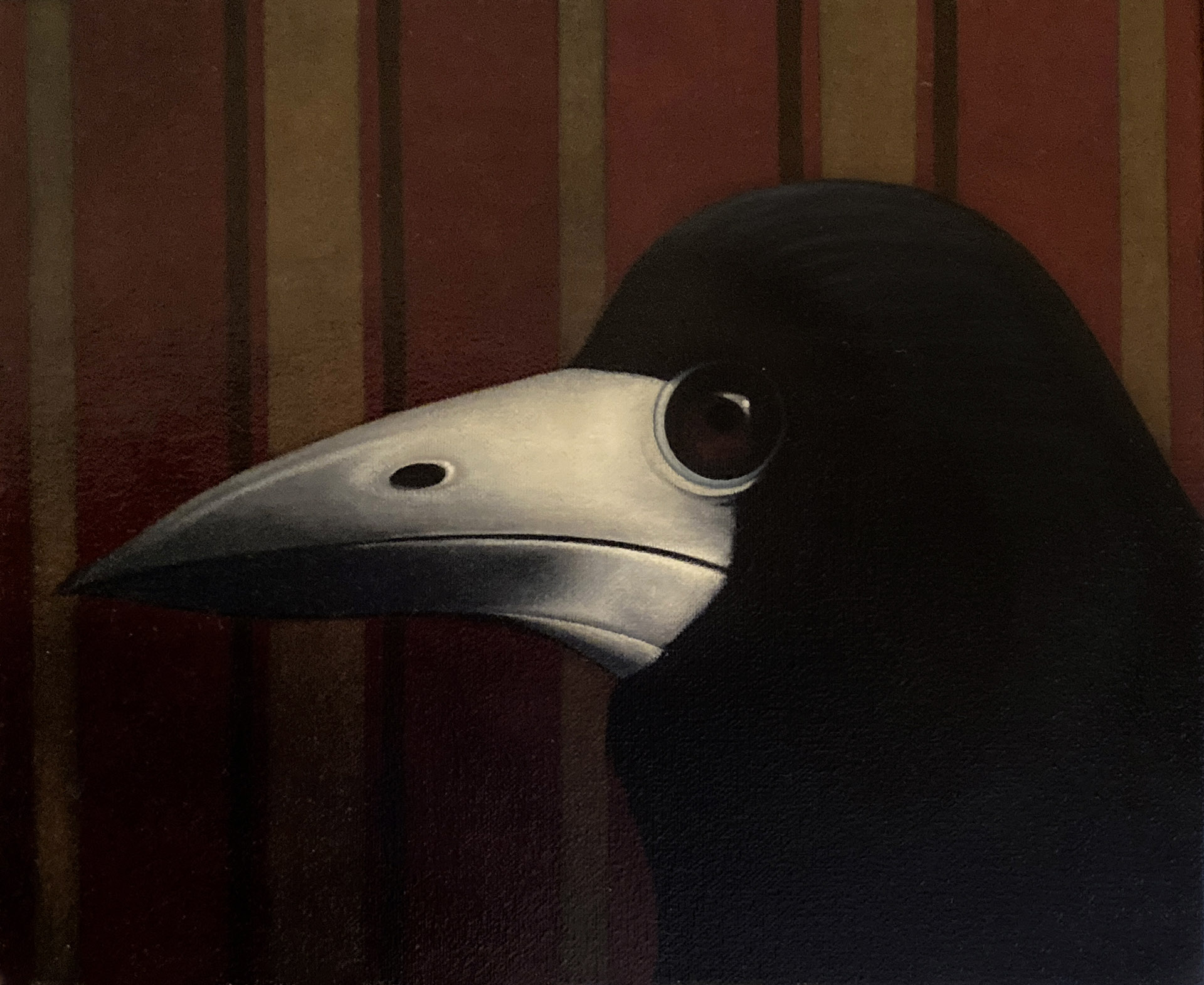 Location
Foyer Luce-Guilbeault
May 10th - August 28th, 2022
A tribute to the Canadian filmmaker who passed away in 2020, the exhibition Craig Welch : Beneath the eclipse focuses on the artist's oil paintings — a pictorial production that he developed alongside his practice in animation. Some of the landscapes and animal portraits recall the world of his film Welcome to Kentucky (2004), while others simply bear witness to the passage of time under the light of a late day or early night.
Craig Welch's films drive viewers to surrender, forcing us to lose ourselves, plunged into uncertain wonder. Those who've seen How Wings Are Attached to the Backs of Angels (1996) and Welcome to Kentucky (2004), have been privy to this experience: a tilting towards a parallel universe, unsure about whether these realms are occupied by the joy of dreams or the agony of nightmares.
Welch's oil paintings didn't get the same exposure as did his short films. Most of his works hung in his home where he lived with his partner, Roslyn Schwartz. Upon entering Craig and Roslyn's, his striking paintings—while inspired by numerous genres such as portraiture, landscapes, vanitas and still life—revealed something entirely unique. Much like his lavish films, where their stark relationship to death is so apparent, his paintings depict ghostly figures that emerge from an unknown time and place, severed from an unfamiliar setting.
Craig Welch used the following words to describe his cinematographic process—words that, in retrospect, also ring true of his paintings: "Although I prefer to let the work speak for itself, I will say that my aim is to capture a sense of stillness played against the imminence of change." Similar to the photogram process of an animated film, playing back at 24 frames per second, these powerful compositions are based on a fixed aesthetic while appearing to be torn from a movement whose beginning and end are unknown.
Marco de Blois, programmer-curator in film animation, and Doriane Biot, head of exhibitions
Craig Welch
Craig Welch is a Canadian animator and visual artist. He grew up in Windsor (Ontario) and studied graphic design at the Centre for Creative Studies in Detroit, Michigan. He co-owned an independent bookstore in Oshawa for eight years, during which time he started oil painting. He exhibited a first series of stylistic portraits in oils — some dark, other comic — at a Queen Street gallery in Toronto. In 1985, he enrolled in the animation program at Sheridan College in Oakville, Ontario. While at Sheridan, he produced his first short film, Disconnected (1988), a humorous look at a man whose head separates from his body. In 1989, Craig Welch moved to Montreal to work at the National Film Board of Canada as an animation director. While at the NFB, he created the films No Problem (1992), How Wings are Attached to the Backs of Angels (1996), and his final film, Welcome to Kentucky (2004). Solitary and pensive by nature, Craig Welch left the NFB and the world of animation to focus on his paintings in 2004. Working primarily in oils, he chose portraiture and landscape as his subjects, often working in series. Craig was diagnosed with Alzheimer's disease in 2017 and spent his last year in a long-term care residence in Montreal. He died of COVID-19 in May 2020.