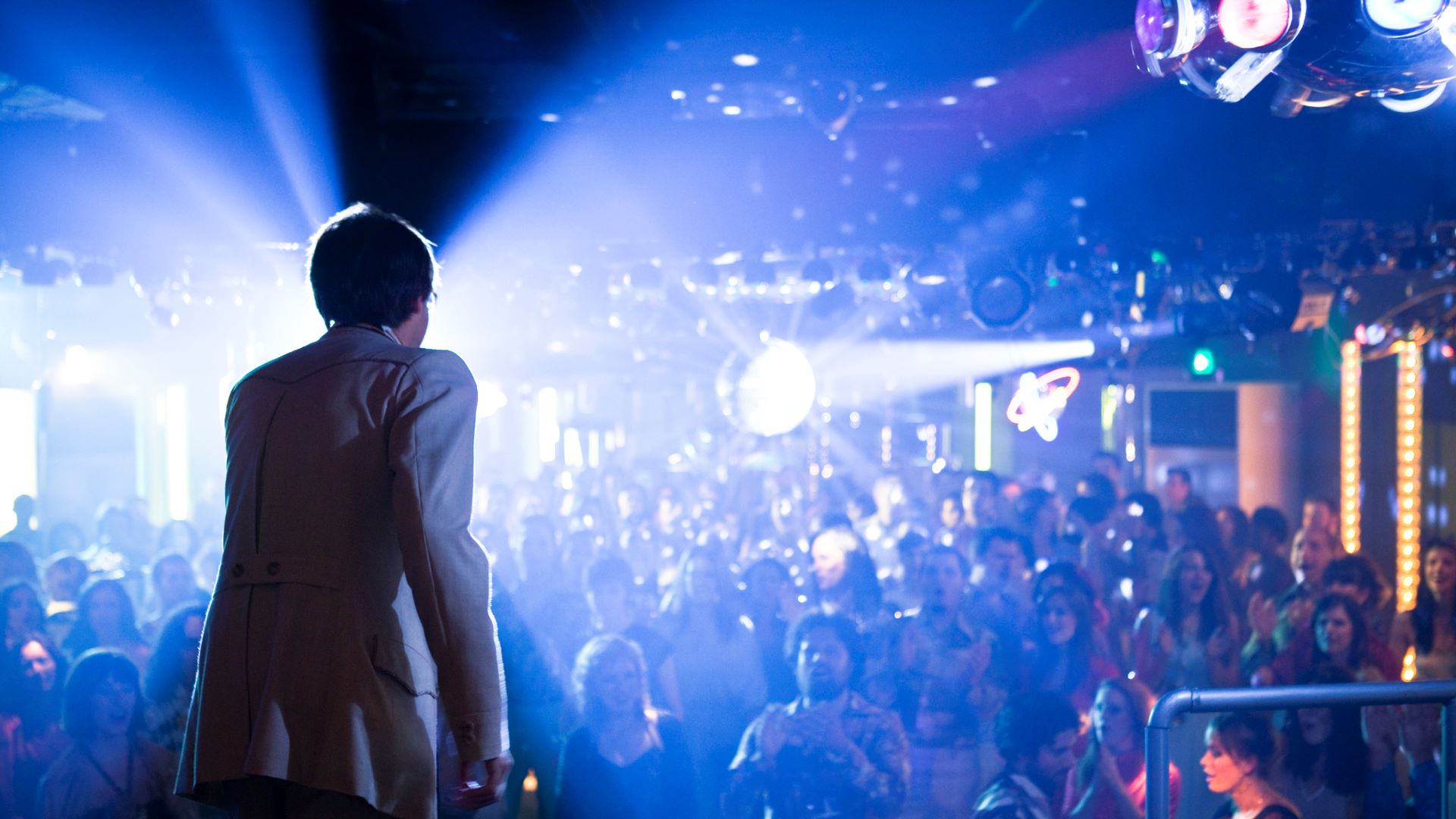 Funkytown (French with English subtitles)
Location
Main screening room
Cycle
Clubs, nightclubs and other rowdy dance floors are places of ligthness, seduction or dissidence, where musical trends, dramas and romances are born. They are the sulphurous theater of the bodies that are bring together , but also a mental space that can make the multitude and the solitude, the party feeling and the melancholy coexist. From the disco scene of the 1970s to today, this cycle brings together films where people dance without a tomorrow, in the light of neon and strobes.
Funkytown
Language
French with English subtitles
Actors
Patrick Huard, Justin Chatwin, Paul Doucet, Sarah Mutch, Raymond Bouchard
Synopsis
At the end of the 1970's in Montreal, a pioneer city of disco, people from all walks of life gravitate around the Starlight nightclub and get caught up in the excitement of the period. But with the failure of the 1980 referendum, the economic downturn and the decline of individuals following the excesses came the disenchanted aftermath. A look back at a key period inspired by the real history of the famous Lime Light nightclub.
Daniel Roby
Daniel Roby is a Quebec director who has also worked as a cinematographer, producer, director and editor. He is a graduate of Concordia University and the University of Southern California. His first feature film, La Peau blanche (2004) was awarded Best Canadian First Feature at the Toronto International Film Festival (TIFF) and was named one of the top 10 Canadian films of the year. The MOMA awarded it the same prize. Then, in 2005, the Claude Jutra Award at the Genie Awards. His second feature film, Funkytown, debuted at the Toronto Film Festival in 2010 and was released in theaters in 2011, earning the best box office in Canada in 2011.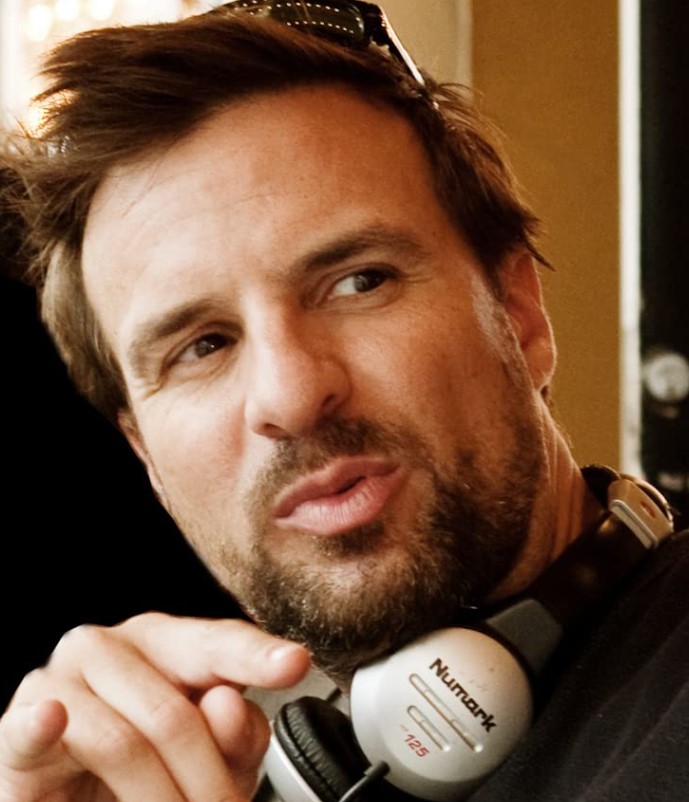 À lire sur notre blogue
Disco clubs : tour de piste
Il y a un plaisir indéniable à revisiter des films où les clubs, discothèques et autres scènes de party dansant ont une place de premier plan, parce que l'on sait qu'on y trouvera les ingrédients qui nous font jubiler au cinéma : le factice, le clinquant, le rythme et l'absence d'inhibition. Et pourtant, ces scènes de défoulement sont presque toujours teintées de sentiments plus troubles. (...)
Cast
Patrick Huard : Bastien Lavallée

Justin Chatwin : Tino (Santo Dei Fiori)

Paul Doucet : Jonathan Aaronson

Sarah Mutch : Adriana

Raymond Bouchard : Gilles Lefebvre

Geneviève Brouillette : Mimi

François Létourneau : Daniel Lefebvre

Sophie Cadieux : Hélène

Romina D'Ugo : Tina (Concetta LoMonaco)

Jocelyne Zucco : Nicole

Janine Thériault : Connie Lavallée

Lina Roessler : Sabrina

Marilou : Karen

Jeff Boudreault : Jacques

Sophie Desmarais : Kiki

Kim Richardson : Selma
À propos de Daniel Roby
2003 : Quelques instants de la vie d'une fraise

2004 : La Peau blanche

2011 : Funkytown

2013 : Louis Cyr : L'Homme le plus fort du monde

2015 : Versailles (série télévisée)

2018 : Dans la brume

2020 : Suspect numéro un